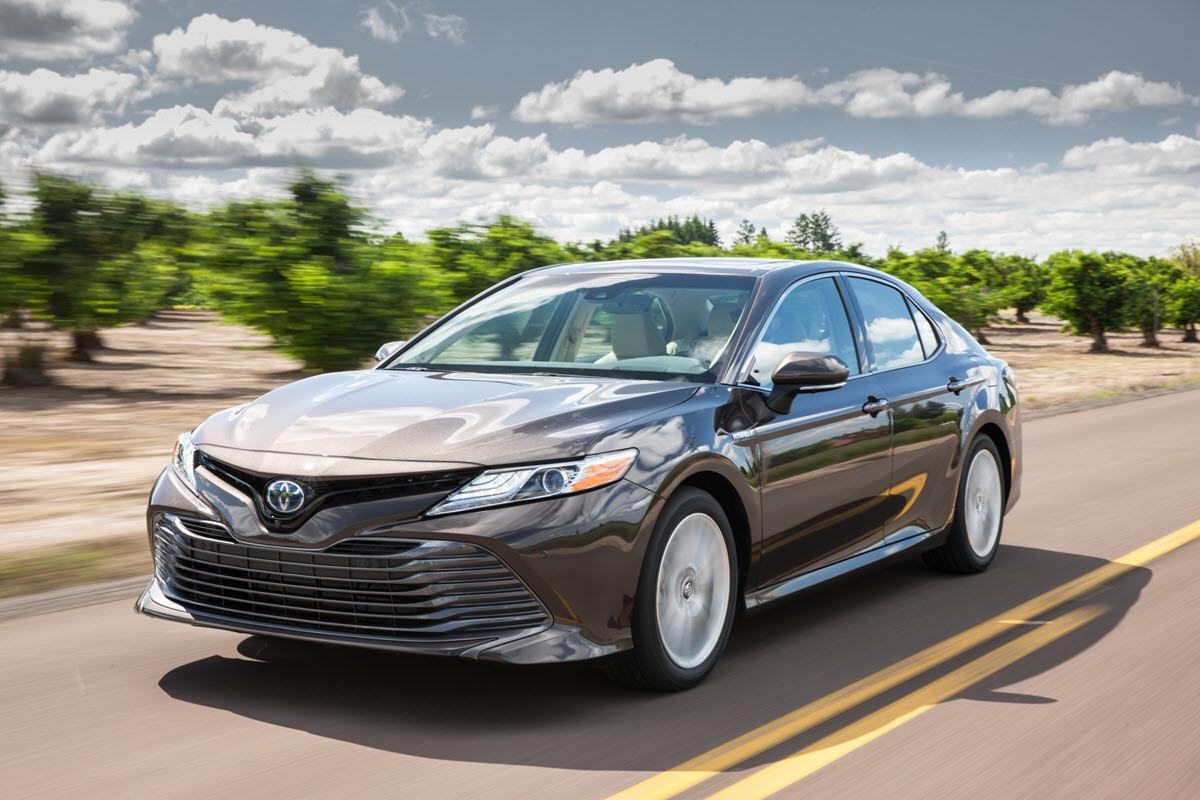 Do you want to buy a new hybrid car in 2020? Then it is important to make a well-considered choice. That's why we have listed the best hybrid cars in 2020 for you below. In our top 10, you can read all about the best hybrid cars and plug-in hybrid cars currently, including their price, what is so good about them, and why (or why not) a car is suitable for someone like you.
General information about hybrid cars and plug-in hybrid cars in 2020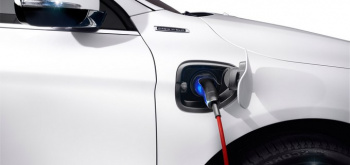 A hybrid car is a car that is powered by both an electric and a gasoline engine. They also always have a battery and a fuel tank. We need to distinguish two types: standard hybrid car and plug-in hybrid car. The difference between a standard hybrid and a plug-in hybrid car is that the plug-in hybrid car is equipped with a plug that you can use to charge it, and a standard hybrid car is not. In a standard hybrid car, the battery is charged while you drive and when you brake. A plug-in hybrid car also does this, but mainly gets its energy from the socket (or the charging station).
Hybrid cars are currently very popular. Although the government encourages the lease of a purely electric car with low additional tax rates, and does not do so with hybrid cars, many people prefer a hybrid one. The reason for this is simple: with a fuel engine as well, you never have to worry about standing with an empty battery. Moreover, hybrids are often more attractively priced than electric models.
A hybrid car is also a very environmentally friendly choice. All models in our list have very low fuel consumption figures and low CO2 emissions. This is also rewarded by the government. You pay less road tax for such a car.
The list of our top hybrid cars that you can buy in 2020
| Car model | Power plug? | Why good? | Price from |
| --- | --- | --- | --- |
| Toyota Camry | No | Very decent, spacious and cleaner than ever | € 39,995 |
| Mercedes A 250e | Yes | Luxurious, comfortable and large action radius | € 44,851 |
| Kia Niro | Optional | A good car over the entire line | € 28,995 |
| Peugeot 3008 | Yes | Very neat car with beautiful interior | € 45,740 |
| Bentley Bentayga | Yes | Looks great on your yacht | € 182,473 |
| Ford Puma | No | A perfect family car | € 26,900 |
| Volvo XC40 | Yes | Extremely economical and comfortable | € 50,495 |
| Toyota Corolla | No | Best-selling model ever as a hybrid | € 27,045 |
| Hyundai Kona | No | Bestseller that is perfectly balanced | € 26,745 |
| Audi A3 Sportback e-Tron | Yes | A true Audi and extremely economical | € 40,340 |
Criteria for this list of best hybrid cars for 2020
In order to arrive at the best ten hybrid cars of the year, we have looked at the following five points:
Consumption. The most important reason to opt for a hybrid car instead of a conventional powertrain is the consumption. That is why we think it is very important that a hybrid is economical. Otherwise it won't help you much.
Equipment and active safety. Many people use a hybrid car as a family car. That is why it is super important that the car is safe. Nowadays, you can make a safe car in two ways: by ensuring that no accidents happen, and when accidents happen, the passengers are least injured. You do the first with active driver assistance systems such as lane assistance. The second is done with smart use of materials. We think both are equally important.
Comfort and space. Comfort and space are also very important, because we want to be able to sit comfortably, with fine suspension and not with our legs against something. Also not in the back seat.
Driving characteristics. We also looked at the driving characteristics of the car. How does it steer? Is that nice and direct and does it give good feedback or is it all very artificial? And is the transmission smooth and does it nicely distribute the power of the engine to the wheels?
Design. Do you also love beautiful cars ? We do. That is why we prefer cars that are nicely lined and where a designer has shown the best side of himself.
Cheapest hybrid car in 2020
The cheapest hybrid car in 2020 (which is also a bit good) is Hyundai Kona. We believe, however, that making a car as cheap as possible is not a competition and that price does not affect the quality of a car. That is why we did not include the price in our assessment. We realize, however, that it is probably important to you how much your new car will cost, so we have placed consumer prices neatly everywhere (including taxes).
The best hybrid cars of this year
These are the ten best hybrid cars of 2020. We have chosen not to number the list, because you simply cannot compare apples with pears. Strictly speaking, the Bentley Bentayga is the best hybrid for this year, but all that wood in the interior will not be everyone's taste. Moreover, not everyone will sit comfortably behind the wheel with 443 hp at their disposal. In that respect, the Volvo, for example, is a lot safer, and perhaps also more comfortable for an average car driver.
Toyota Camry Hybrid
Toyota had taken the Camry off the European market for 15 years, but since 2019 the mid-sized car has returned completely. And how: with a powerful and flexible hybrid powertrain (with automatic transmission) that is so economical that you will stand laughing at the pump. In addition to economy, the new Camry also excels in comfort (standard air conditioning with two zones) and space and is equipped with the most advanced driver assistance systems, such as lane assist, adaptive cruise control and road sign recognition. This means that this sedan, which has been a bestseller in America for many years, can drive almost autonomously. Top!
Mercedes-Benz A 250e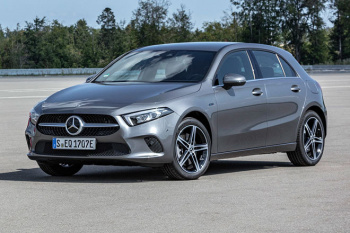 Mercedes will invest heavily in 2020 in making its range more efficient and environmentally friendly. They do this by offering many of their models with a (plug-in) hybrid powertrain, including the A-Class. Mercedes-Benz A250e comes with a good 15.8 kWh battery pack, good for an action radius of no less than 77 km. That is unique for a hybrid car, just like the possibility of fast charging. Furthermore, this Mercedes-Benz A-Class also comes with all the luxury that we are used to from the Germans, such as voice control, very comfortable suspension and seats and a large number of driver assistance systems.
Kia Niro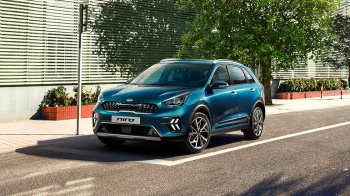 Just like in our list for best SUVs for 2020, Kia Niro also appears in this list for the best hybrid cars. After all, it is a (optional as a plug-in or fully electric) hybrid car and an SUV. It was one of the best-selling cars in 2019 and we expect that it will also be high on the sales lists in 2020. This car excels in everything. The Niro is spacious (also in the back), robust and freshly designed and richly equipped with dual zone climate control, 8-inch infotainment system with touchscreen with built-in navigation and tricks such as lane assistance and reversing camera. In addition, price of this car is already under 30,000 euros, and, of course, it drives super economically. A topper!
Peugeot 3008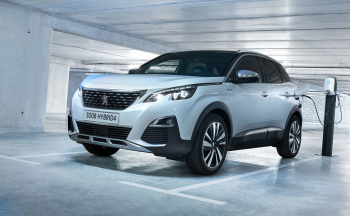 This Peugeot 3008 was also one of the bestsellers in 2019. The Crossover, which was voted 'Car of the Year' in 2017, is now also available as a hybrid. This excels in economy and with a system power of 225 hp you do not have to hold back. In addition, the car is very strong all-round and offers plenty of space and a very comfortable interior. What stands out is the very neat interior. This is stylishly designed with a small steering wheel, lots of bling bling and optionally equipped with the Peugeot i-Cockpit, a digital set of instruments on which all important information about the car and the journey can be projected.
Bentley Bentayga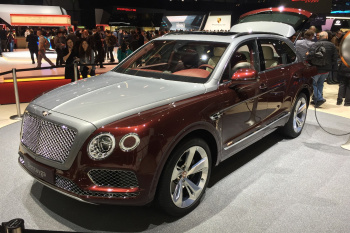 According to Bentley, the Bentayga is the first true luxury hybrid car ever. Careful readers will wonder what the hybrids of car brands like Porsche and Lexus are then. Well, those are premium hybrid cars, not luxury hybrids. Okay, what is so luxurious about this Bentayga? Look at the photo, we would say: doesn't it look like a jewel for your yacht? You can get it for just under 185,000 euros. Your driver will be delighted with the 443 horsepower that he has at his disposal and the beautifully finished interior with wooden details, full of the latest innovations.
Ford Puma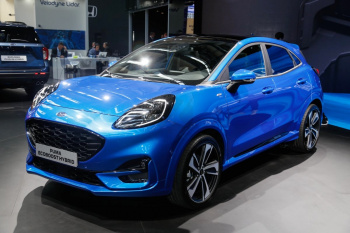 The Puma is also a compact SUV that has made it to our SUV list for this year and also gets a fair mention here. If you have a family, this might be the car you are looking forward to. With a starting price of just under 27,000 euros, this hybrid car is competitively priced, and already equipped with modern technology such as adaptive cruise control, emergency braking system (with pedestrian detection) and lane assistance. Also nice for your family: the car is very spacious, both in the back seat and in the trunk. And nice for your wallet, because the hybrid powertrain is very economical and super clean.
Volvo XC40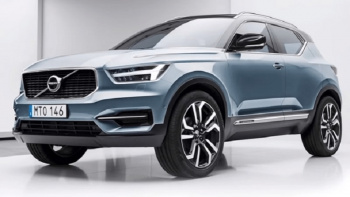 Volvo XC40 Hybrid plug-in is probably the safest car in this list. The Swedes are known for their safe cars, and this crossover is another good example of that. This car got the full five stars on the NCAP safety test and is equipped with just about everything that can be found in the field of active safety: pedestrian and cyclist detection and Pilot Assist, with which you in principle no longer need to do anything on the highway (except from Mr. Law then). In addition, the XC40 runs extremely economically with a consumption of only 1.8 liters per 100 kilometers (in the test, of course) and emits only 41g of CO2 per kilometer. You therefore pay a little tax for that.
Toyota Corolla
Toyota Corolla has been sold more than 46 million times since 1966 worldwide. This makes the Corolla the best-selling model of all time. Between 2010 and 2019, however, this car was temporarily out of some markets, because Toyota already had the Auris in the same segment. Now the Corolla is completely back and those looking for a comfortable hybrid car in the C-segment can rub their hands. Toyota Corolla is not the most economical hybrid, but it is competitively priced with a starting price of slightly more 27 mille. In addition, the Corolla is richly equipped as standard and is a Toyota car, which is synonymous with years of reliability.
Hyundai Kona Hybrid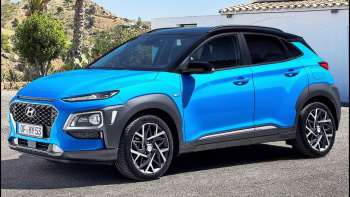 The Kona has also been sold a lot and is now also available as a Hybrid (without plug-in). This car combines a very reasonable price with a very rich equipment, including various driver assistance systems and a neat infotainment system with 7-inch color display and built-in navigation. This Crossover also unites the best of both worlds: it is compact on the outside, yet spacious on the inside. Also nice: you can completely personalize the car with, for example, a different color roof and mirrors. A very nice car for you and your entire family!
Audi A3 Sportback e-Tron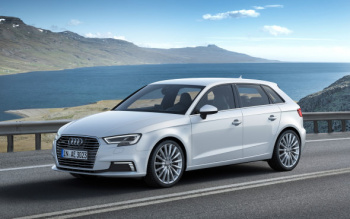 If you are looking for a premium innovative car that is both fast and very economical, then you are in the right place with this Audi A3 Sportback e-Tron. The car is equipped with a 1.4 liter TFSI engine and an electric motor with a fairly large battery. Together they deliver a neat 204 hp, which makes you to 100 in 7.6 seconds. City rides can only be done electrically, thanks to a neat 40 kilometers of action radius. This Audi A3 Sportback e-Tron is also good at technical level: the interior is stylishly designed with several large screens as they can only do with Audi. With a handy app you are everywhere aware of important information about your car, such as the position of the battery and where you have already parked it (or where thieves are driving it).