Do you want to buy a new small car in 2020? Then you have so many choices. Almost all brands nowadays have a compact city car among their offerings. To help you choose, we have listed the best small cars in 2020. We are convinced that in our list you will find your new A-segment car.
General information about small cars and the A-segment in 2020
The car world is in full swing and that is perhaps the most noticeable thing in the A-segment. Here we find the smallest, most affordable cars that are very popular in all cities around the world.
An A-segment car is compact and manoeuvrable and perfect for short distances. With the rise of the electric car, however, many critics believe that the time of the classic city car is over. Because electric cars are almost always equipped with a regenerative braking system (which puts energy released during braking back into the drive), they are even more economical than a city car. Moreover, they naturally emit nothing, so that they do not harm the urban environment.
For these reasons, we are seeing for the first time many brands offering purely electric city cars this year. For example, the Volkswagen up!, Seat Mii and New Skoda Citigo come in the market this year with electric motor. Other brands are still talking about the old-fashioned technology and renewing their petrol models. This makes A-segment very interesting this year with on one hand the best gasoline ever, and on the other hand, for many brands, the start of a new era. Our top 10 list is a nice reflection of that.
Who is a small and compact car for?
Buyers of a small city car generally have two reasons to buy it. First, such a car is cheap. A car in this segment is very interesting, especially if you do not drive a lot of kilometers, due to the low purchase cost and running costs. Secondly, a small car is small and compact, just to kick in an open door. That makes it a great vehicle for busy traffic. It fits anywhere and you can park it easily. That is why many people also buy an A-segmenter as a second car or as a so-called shopping car.
List of our top 10 small cars that you can buy in 2020
| | | |
| --- | --- | --- |
| Brand and model | Why buy this A-segment car in 2020? | Price (from) |
| Skoda Citigo e iV | Completely electric and completely city car | € 23,290 |
| Opel Karl | A bestseller for years | € 12,099 |
| Volkswagen e-Up | The standard for the new generation of city cars | € 23,476 |
| Kia Picanto | Particularly spacious for such a small car | € 12,715 |
| Renault Zoe | Small car, large operating radius | € 33,590 |
| Toyota Aygo | Economical, agile and cheap | € 11,045 |
| Hyundai i10 | Perhaps the last real city car | € 12,995 |
| Peugeot 108 | Perhaps the nicest car | € 12,899 |
| Suzuki Celerio | Extremely economical and remarkably spacious | € 10,244 |
| Seat Mii electric | Compact, electric and more than excellent | € 23,400 |
Criteria for this list of best small cars for 2020
We have thoroughly investigated the following five points per car:
Many people buy a car in this segment because they are very economical. That is why we consider this to be one of the most important criteria and we have given it a lot of weight in our assessment.
Equipment and active safety. In order to be able to offer the cars as cheaply as possible, manufacturers of compact cars sometimes want to cut back on safety. In our opinion, that is not good. We are committed to safety and we punish insecurity with a place outside of our top 10!
Comfort and space. Comfort and space are not big matters in the city car segment. Yet you will find a surprising amount of comfort and space in the models that we have selected for you.
All cars in this segment excel in agility. But it takes more to get a car to drive comfortably: a smooth transmission, sufficient engine power and a good-to-grip steering wheel, for example.
Design. Everyone loves beautiful cars . Although we do not find it the most important factor with a city car, we prefer a nicely designed car.
Cheapest city car in the year 2020
All city cars are cheap. Although electric cars are an exception, they are cheap compared to the rest of the electric supply at the moment. Moreover, these cars are still cheap to use, which means that they can certainly be labeled as absolutely cheap. Furthermore, we believe that how expensive a car is does not affect how good it is. But we realize that it probably matters to you, the buyer, so that's why we've provided you with price information.
The best compact cars of this year
Here they are: the ten cars in the compact class that you should definitely consider this year when looking for a new car. This list is not numbered, because we believe that different cars which are good for different reasons cannot be properly compared. In addition, tastes will vary, so let's continue to choose the best city car in this year.
Skoda Citigo e iV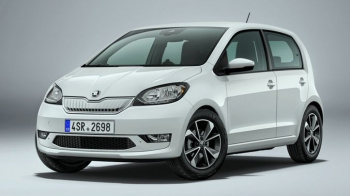 Skoda Citigo has been a household name among city cars for years and is now only available as an electric vehicle from the fourth generation. It is not cheap for a city car, but it is very affordable for an electric car. In addition, you naturally benefit from the 0% environemnt tax, making this a very affordable car. Skoda Citigo e iV is designed with many tricks, such as a luggage set on the inside of the front seats to quickly store something small. And with a range of 260 km, no city will be too big.
Opel Karl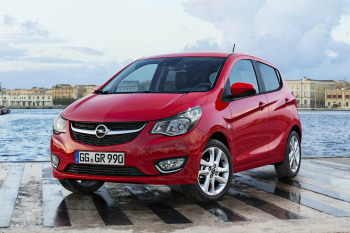 Opel Karl was launched by the Germans in 2015 and has since been one of the most sold models in Europe. With a starting price of € 12,099, this compact car is very affordable, while the car is very well put together. Opel Karl is very nicely finished, has a smooth and efficient powertrain and has hardly any weaknesses. It is also remarkably spacious for a car in this segment. If you do not necessarily want an electric car, we would place this Karl very high on our wish list!
Volkswagen e-Up!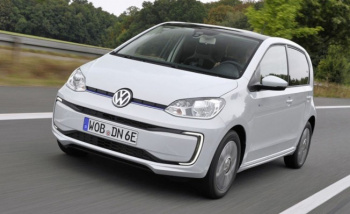 It has been completely renewed: from 2020 the new Volkswagen e-Up will be in the showroom and this could become the new standard when it comes to city cars. The e-Up is a small electric car that combines the best of both worlds: no emissions, a large action radius (250 km), compact and manoeuvrable. In addition, this car is completely finished as a neat Volkswagen and equipped with the latest technologies such as lane assistance, DAB+ radio reception and automatic air conditioning and fast charging function.
Kia Picanto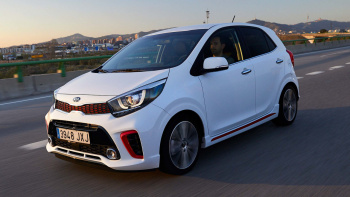 Not new, but completely top and of course just to get new in 2020: the Kia Picanto. Special about this cheap car (less than 13,000 euros) is the combination of compact exterior dimensions in combination with a spacious interior and a large trunk. That is really unique in this segment! This car is super agile and feels like a fish in the water in the city. Kia Picanto is equipped with air conditioning and a radio with an MP3 player. If this is not enough for you, you can also have an infotainment system with a large 7-inch touchscreen and built-in navigation, parking sensors and nice exterior mirrors in the body color for a small extra charge.
Renault Zoe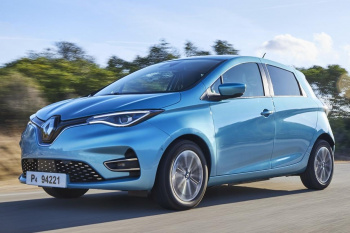 The fully electric Renault Zoe has recently been completely renewed and equipped with an even larger battery pack. That means that this car can now run 395 km on a full battery. We have not seen that yet with compact electric city cars! Renault Zoe has a starting price of 33,590 euros – being the most expensive car in this list – but as far as we are concerned, it is well worth its price. It is equipped with a spicy 135 hp engine as standard, and a lot of comfort with air conditioning, cruise control with speed limiter and light and rain sensors.
Toyota Aygo
Many people will immediately think of Toyota Aygo with the term city car. As far as we are concerned, it is correct. For more than 15 years, the model has been synonymous with everything that is so great about a city car: it is light, compact, cheap and super-efficient. In addition, it is a real Toyota car, so it hardly breaks. Toyota Aygo 2020 model will also make many drivers happy. The car may not be electric, but completely up-to-date with modern driver assistance systems such as emergency brake assistance and lane assist. Handy is the infotainment system with smartphone integration and great fun are the large number of options to completely personalize the car.
Hyundai i10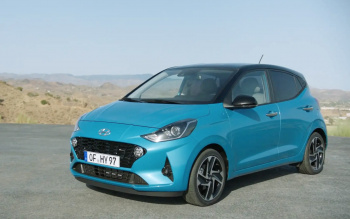 At Hyundai, they deliberately choose not to already run their smallest car electrically. Hyundai i10 was completely renewed in 2020 and will still be delivered with a (very economical) gasoline engine with manual 5-speed gearbox. This is good news for those looking for an affordable brand-new car in the mini segment. Hyundai i10 price is just under 13,000 euros and is very richly equipped as standard, with lane assistance, emergency braking system, fatigue recognition, cruise control, light sensors and an energy-saving start-stop system. That is really not normal in this segment and could make the i10 the top among city cars.
Peugeot 108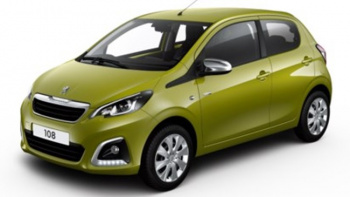 Peugeot 108 is a PSA brother of the Aygo. These cars are built in the same factory and therefore do not care much about each other. Among other things, the chassis and the drive is almost the same. Peugeot 108 is therefore nice, light and compact, very affordable and extremely economical. You can throw it nicely in the corners and parking will never be a problem (certainly not with the parking aid). Even more than its brother, Peugeot 108 is very fresh and fruity in design, which gives it a great cuddle factor. In 2019 this car was firmly in the top 10 of best-selling cars in many countries, and we believe that it will also fly fast over in 2020.
Suzuki Celerio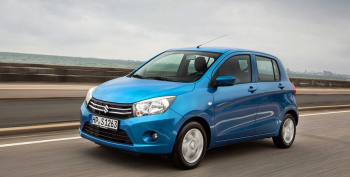 Suzuki Celerio is one of the most economical cars you can buy at the moment. It does not only excel in terms of consumption, but it is also very spacious. In this A-segment, you can hardly place a child tall more than 1.60m in the backseat, but the Celerio can easily fit four adults, with a hat on. The trunk is also very large at 274. So if you are looking for a spacious and efficient city car, it should be high on your wish list.
Seat Mii electric
Seat Mii electric is also completely new on the city car scene this year. Of course we had known the Seat Mii for a while, but now the gasoline engine has been removed and replaced with one powered by electricity. The result is a car that shares many of its outstanding features with its predecessor, but has zero emissions. Although this car is a bit more expensive to buy, it is cheaper to use, so it pays for itself (if you drive a lot of miles). Thanks to the regenerative braking system, Seat Mii electric car has a theoretical range of no less than 358 km in the city. In addition, it is equipped as standard with a 5-inch color screen with smartphone integration, automatic air conditioning, DAB+ digital radio reception, lane assistance, traffic sign recognition and a fast-loading function. You surely come home with that!