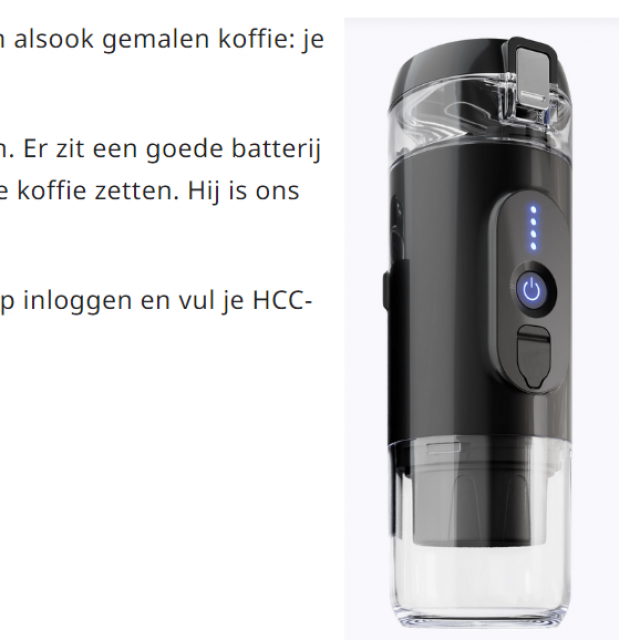 There it is again, the column by John Vanderaart. Every week on pcactive.nl you can read a column by John Vanderaart, once the FAQ man.
At this point, I had already spoken highly of my on-the-go coffeemaker: the Caffe2go Presso XL. I use the thing weekly, in combination with a thermos of hot water. Charging runs over my laptop, the cups (ristretto) are from HEMA and in the meantime I have also found the ideal (= cheapest) cup for the road: "Just at the Action." Until recently I was still an attraction in the parking lot, because really the only person with such a cool device. I say, until recently… This week – somewhere on the A1 – an initially unclear man came to sit pontifically next to me. Couldn't miss, an old geek. And with great aplomb – guess three – a Caffe2go Presso XL appeared. Including thermos and HEMA cups (lungo ultimo). And I have to admit, "That created a bond." Mr. turned out to be an HCC member and bought the device through PC-Active. With both of us the joint tip to first, without a cup, pour a filling of hot water through the Presso XL. To warm things up a bit! Try it, because then the first real cup will come out a lot better!
https://www.hcc.nl/vereniging/ledenvoordeel/5408-15-korting-op-de-caffe2go-presso-xi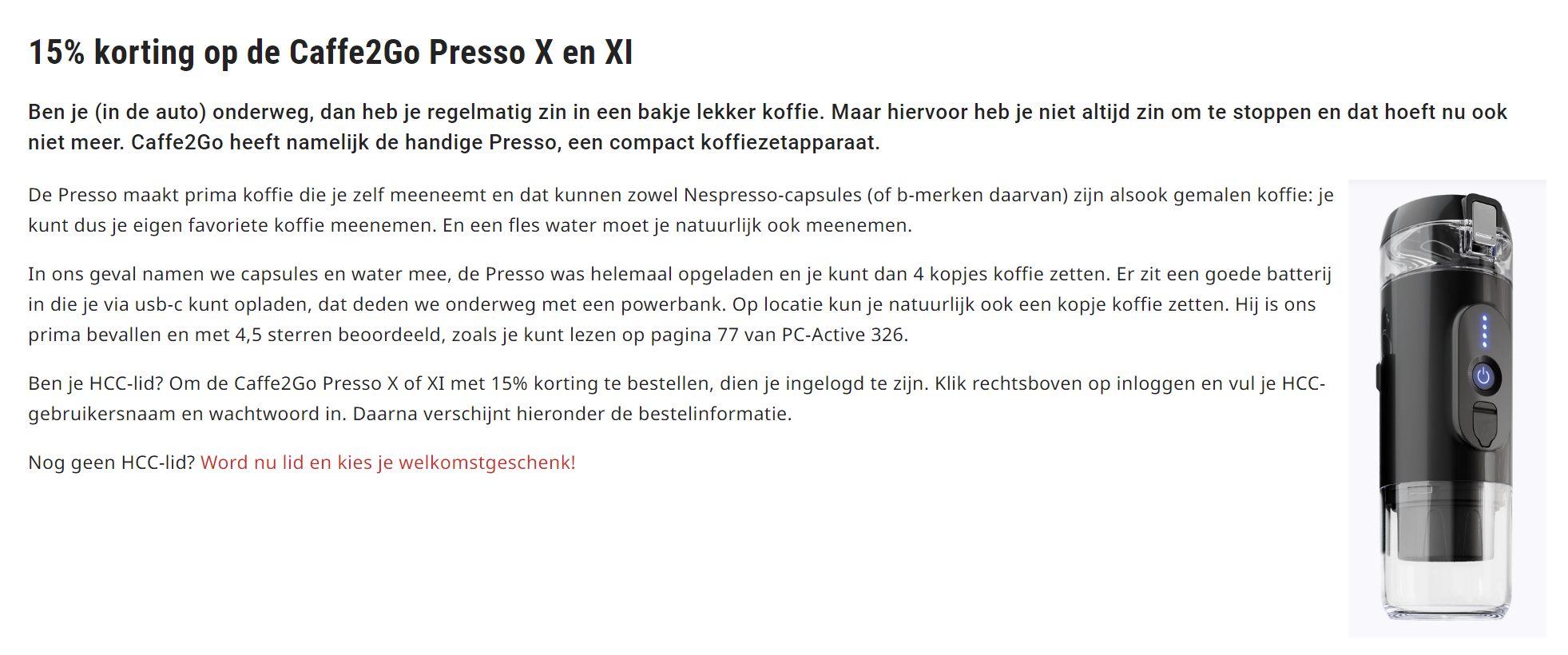 HCC joins you. Nice fresh cup of coffee on the go!