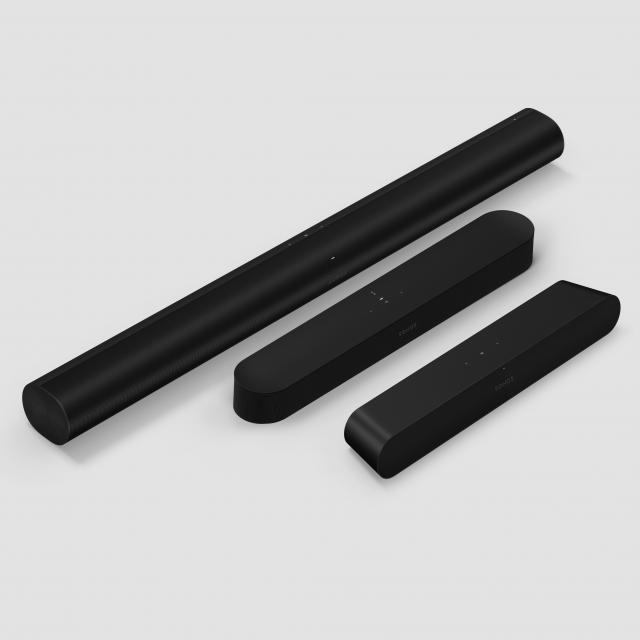 Sonos comes with the Sonos Ray, a new compact soundbar that, according to Sonos, has room-filling sound and the right speech amplification. In addition, the portable smart speaker Sonos Roam is now available in three new colors.
The popular audio brand Sonos already has excellent soundbars with the Sonos Arc and the Sonos Beam (Gen 2), and now comes with the compact Sonos Ray soundbar. You can also read about the three new colors for the portable smart speaker Sonos Roam here.
Sonos Ray
The Sonos Ray aims to raise the bar for home entertainment at a more accessible price. The new soundbar works with many streaming services so you can enjoy movies, music and more. Open the Sonos app and you can start listening in minutes. The Sonos Ray can be controlled with your current remote, the Sonos app, Apple AirPlay 2 and more. Add a few Ones to your home theater system for surround sound, or connect to a Sonos speaker for multi-room listening. In brief:
† Room-filling sound: Specially designed waveguides project the sound from wall to wall and the advanced processor precisely positions elements in the room so that you feel like you are right in the middle of the story.
† Accurately Balanced: A new Sonos-designed bass reflex system produces deep and low tones with perfectly weighted bass, while custom acoustics accurately balance the mids and highs.
† Well tuned: Like all Sonos speakers, Ray was tuned with the help of the Sonos Soundboard, a group of leading specialists from the music and film worlds, among others. Fine-tune the sound even further with Trueplay for an optimal listening experience in every room.
† Optimal listening: Sonos Voice Enhancement provides even greater clarity so you never miss a word, while Night Sound reduces the intensity of loud sound effects so you don't disturb anyone in the house.
† Compact design: Whether you place it on a TV cabinet or in a cupboard: Ray's sleek and impressively compact design fits into any room.
† Sustainable sound: Ray is packaged in our most durable packaging yet, with a gift box and protective pads made from 100% recycled paper.
Sonos Roam in Olive, Wave and Sunset
With the waterproof portable smart speaker Sonos Roam you can stream content via WiFi and Bluetooth. It is now available in three new colours: Olive, Wave and Sunset. The new colors of the Roam are inspired by nature, evening skies and the outdoors.
* Olive: Inspired by exuberant landscapes – from desert cacti to neatly landscaped parks.
* Wave: Gets its color from serene shorelines and cooling pools.
* Sunset: Influenced by colored desert sands and imposing sunsets. (article continues below the image)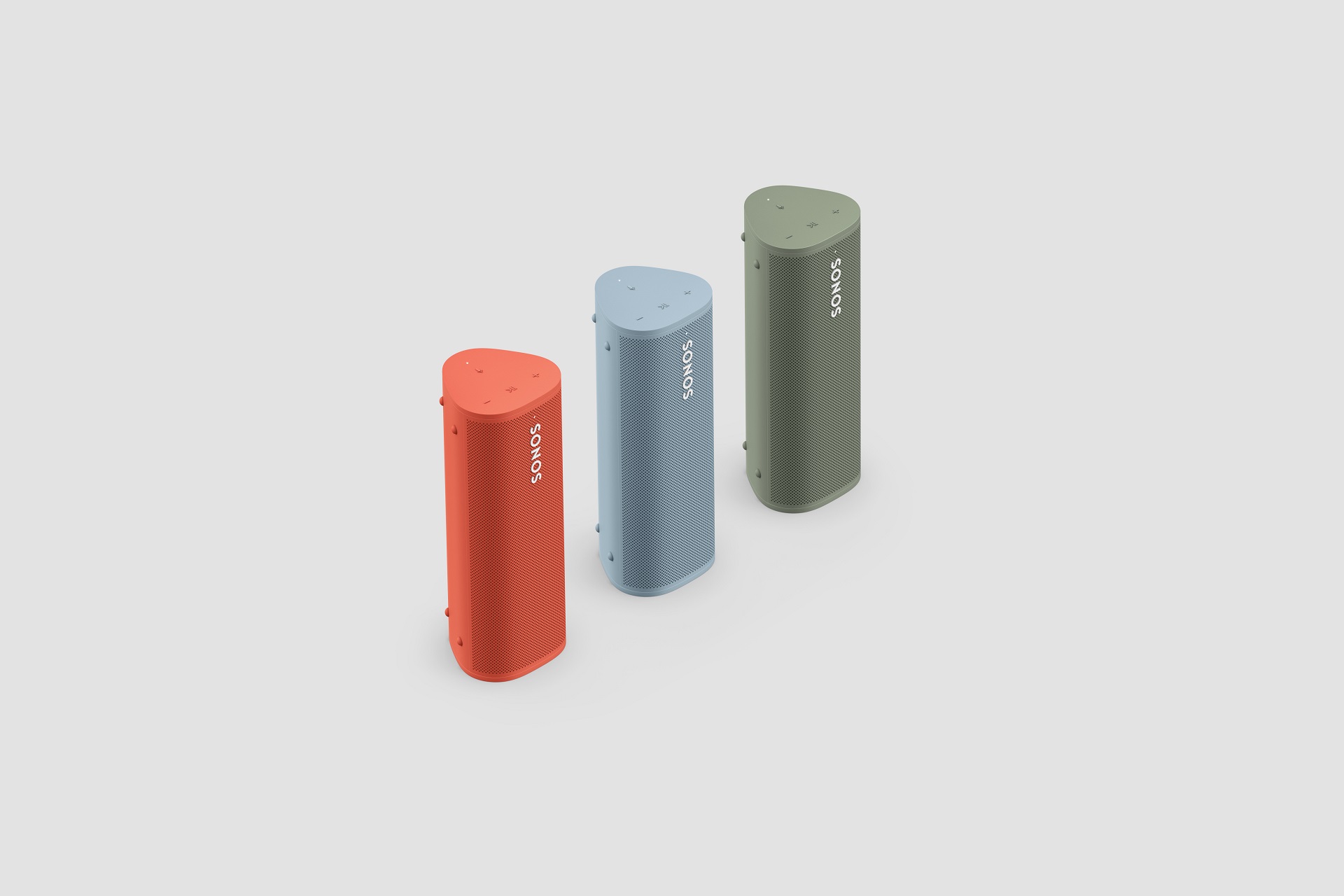 Prices and availability
The Sonos Ray will be available worldwide from June 7 for € 299,- and the three new Roam colors will be available from May 13 for € 199 each.