Following on from the Z650, Kawasaki has also given the Ninja 650 for model year 2023 some minor updates. In addition, the Japanese have come up with new color schemes.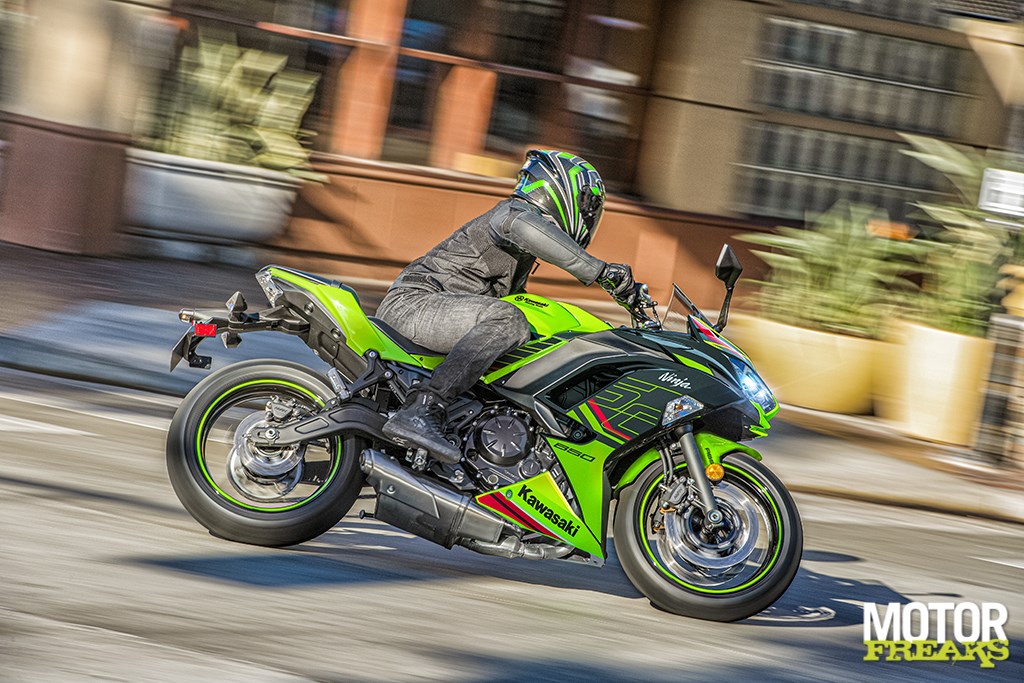 After the news of a new Z650 was announced at the beginning of this month, the question was not so much if, but when Kawasaki would announce a new Ninja 650.
The two models were launched simultaneously in 2017 and both received a first update two years ago, the most striking difference being the use of a 4.3″ TFT color display with Bluetooth connectivity.
So when Kawasaki announced at the beginning of this month that it would have renewed the Z650 for 2023 – again after exactly 3 years – you could have sensed that exactly the same updates would also be implemented with the Ninja 650. And that indeed turns out to be exactly the case.
The most important news is hidden under the skin, in an integrated electronics package with adjustable traction control, dubbed the Kawasaki Traction Control System (KTRC) by Team Green. The traction control has two positions, Mode 1 and Mode 2, and it can also be turned off. Strictly speaking, that means three positions.
According to Kawasaki, Mode 1 is intended to support sporty driving, where Mode 2 should provide maximum traction in all conditions. In other words: in Mode 1 it only intervenes as late as possible, whereas in Mode 2 it will intervene at the slightest wheel spin.
Because the eye also wants something, Kawasaki has also equipped the Ninja 650 with LED turn signals for 2023, as a supplement to the other LED lighting. Actually quite remarkable that Kawasaki has only now applied LED winkers (as they are so beautifully called by our southern neighbors) and did not immediately do so when the LED headlights are applied.
Furthermore, Kawasaki has left everything as it was. The design closely resembles the Ninja ZX-10RR has remained unchanged, as has the 4.3″ TFT color display that can be connected to the Kawasaki Rideology App via Bluetooth, allowing you to enjoy multiple viewings from the couch or on a terrace in the sun. of information, such as the route driven and maintenance information.
In addition to the updates, Kawasaki has also adjusted the color palette for 2023. The Lime Green version, better known as the KRT Edition, has remained, but the decals have been adjusted. The color Metallic Matte Graphenesteel Gray is completely new.
Of course, the Ninja 650 can be made suitable for the A2 driving license, just like before, with a 35kW kit. The 35kW version is equipped with one KTRC mode, which can also be switched off completely.
The 2023 Ninja 650 can be seen at Kawasaki dealers from mid-December, how much it should cost will be announced at a later stage.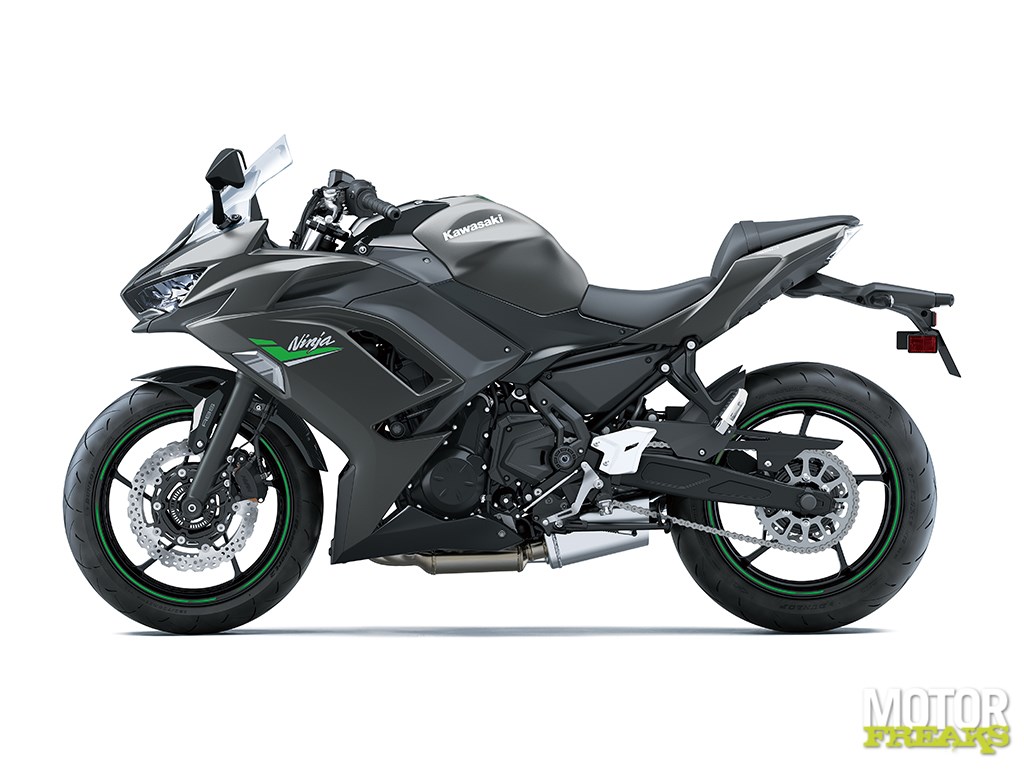 – Thanks for information from Motorfreaks.