Many Windows users are on their PC or laptop every day, but do not know all the tricks to work more conveniently, faster and easier. Read Tip 9: Locking with Bluetooth here
Edited by Rob Coenraads
Do you use Windows on a device with Bluetooth and have you connected your smartphone via Bluetooth? Then you can use a handy function: dynamic locking. That option ensures that your computer is automatically locked when you (or at least your phone) are no longer around.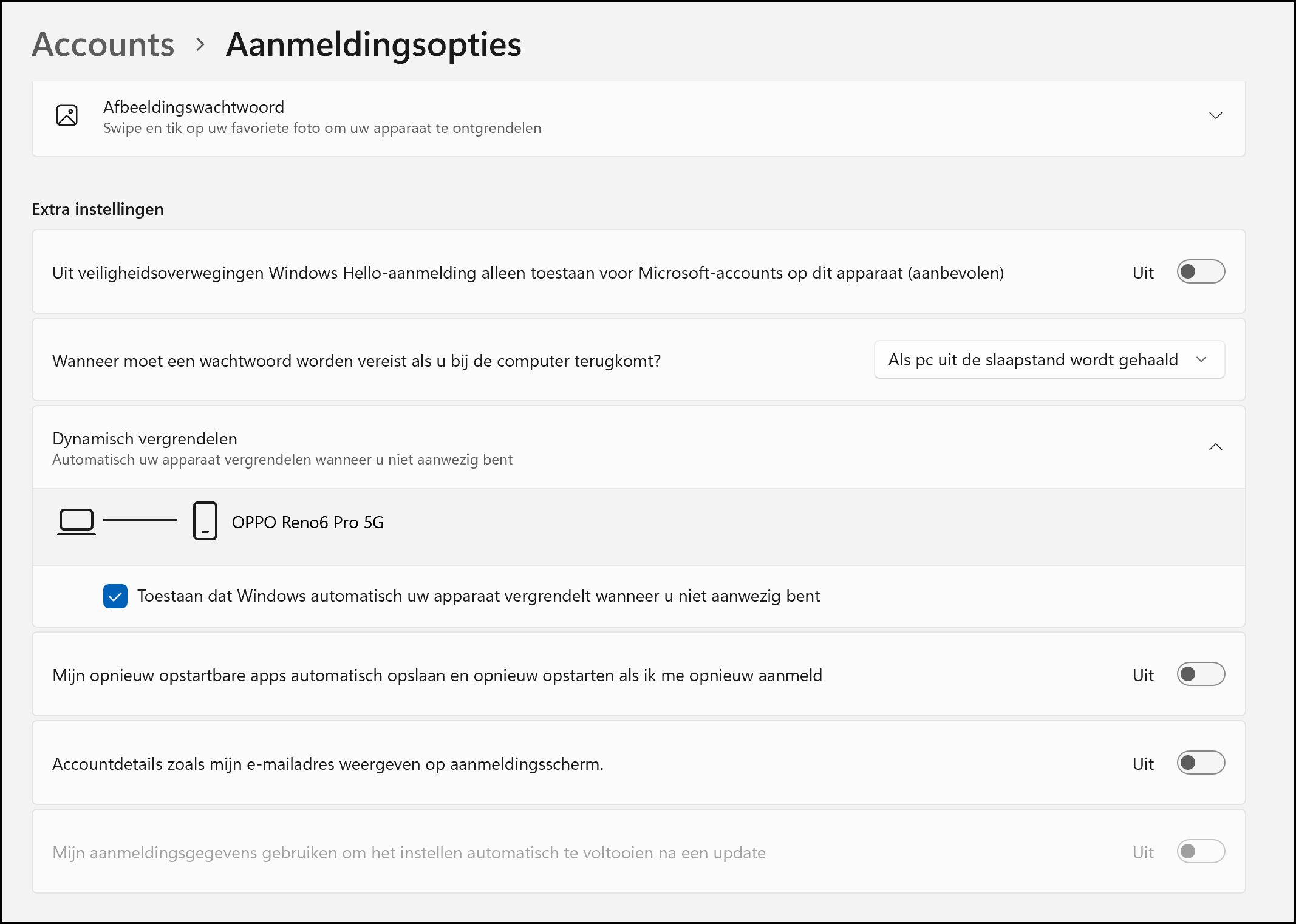 By automatically locking your computer, you know for sure
that no one touches your files when you are away from your computer
Make sure your smartphone is paired with your device. Navigate to setting the feature by searching for 'dynamic' and click Dynamic Lock. Halfway down the screen Additional settings is the option to check Allow Windows to automatically lock your device when you're away.
As long as that function is enabled, Windows will lock itself when the connection between your computer and smartphone is lost.
PS Have you not yet enabled Bluetooth on your computer? Then type bluetooth in the search box and you can easily add a bluetooth device in the window that appears.