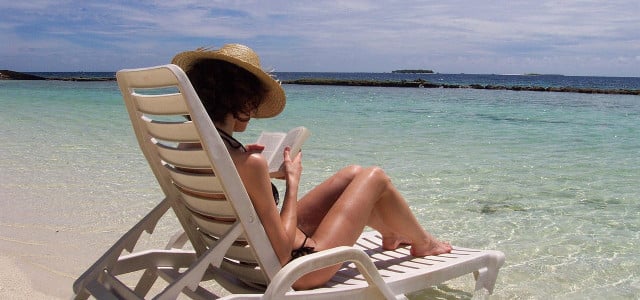 It's a common myth that sunscreen won't get you a tan. But is that really true? To do this, let's take a closer look at the function of sunscreens.
For many people, tanned skin is desirable due to common beauty ideals – unfortunately, because there is no such thing as a healthy tan. Nevertheless, many with fair skin often lie in the sun without sufficient protection to achieve the desired sun-kissed complexion. Because the rumor that you can't get a tan with sunscreen persists.
Even with sunscreen you get a tan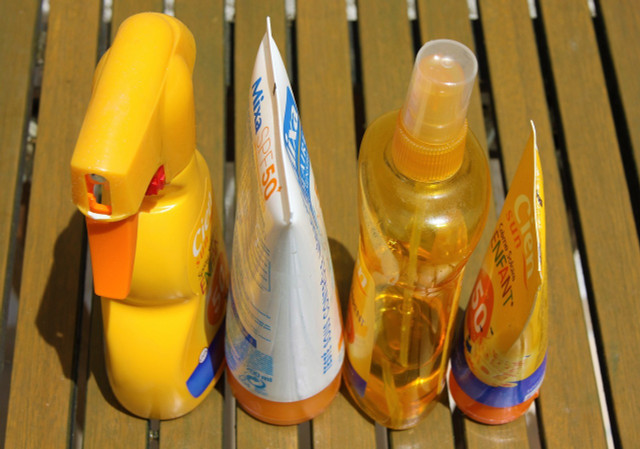 Dermatologist Christian Merkel refutes the rumor in the Süddeutsche Zeitung that you can't get a tan with sunscreen. You can get a tan despite using sunscreen, but according to the expert it takes a little longer. No matter whether with or without sunscreen: If you expose yourself to the sun's UV radiation, your pigment cells begin to produce melanin. Melanin is a naturally occurring color pigment that not only causes the skin to tan, but also helps protect it from the harmful effects of UV rays.
Melanin is also formed with sun protection. The reason is that sunscreen acts as a filter and not as a "sunblocker": no matter how high the sun protection factor of a sunscreen is, it cannot protect the skin 100% from solar radiation.
By the way, it doesn't matter whether you apply sun protection factor 30 or 50: you'll get tanner either way. Even creams with SPF 50+ cannot block all radiation. According to the Helmholtz Society, they still allow two percent of UV radiation to reach the skin, i.e. one-fiftieth. Nevertheless, sun protection with a sufficiently high SPF factor is recommended to reduce the risk of sunburn. Because it extends your self-protection time.
You don't just get tan with sunscreen, but also when you stay in the shade. As dermatologist Merkel explains, you can also risk sunburn in the shade. This is because harmful UV rays are reflected from the environment or parasols, for example, only block part of the radiation. It is therefore advisable to apply cream even in the shade.
Sun protection: What you should consider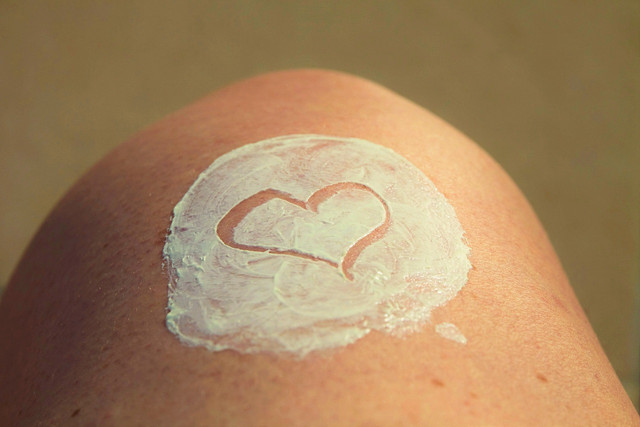 So even if you put sunscreen on yourself, you can still get a tan. Nevertheless, you shouldn't take this as a free pass to lie in the midday sun for hours while you tan. Because sunscreen is not 100% protection and is only one of many measures that are necessary to protect you from premature skin aging, sunburn and the resulting increased risk of skin cancer.
Here are some things to keep in mind when you are out in the sun:
As the Federal Office for Radiation Protection writes, you should avoid direct sun and protect yourself from the sun with textiles and headgear. A hat also protects your hair from the sun.
Use sunscreens without harmful ingredients. These can not only harm your health, but also the environment if you swim in the sea or lake. Octocrylene is considered particularly harmful. Take a look at our sunscreen best list.
Don't forget to apply cream regularly to prevent sunburn.
Read more on Techzle\.com:
Sun protection for your baby: Everything you need to know for a trip outdoors
Sunburn on your lips? It happens quickly – this is how you protect yourself
Sunburn? How long you have to wait until you can go back into the sun