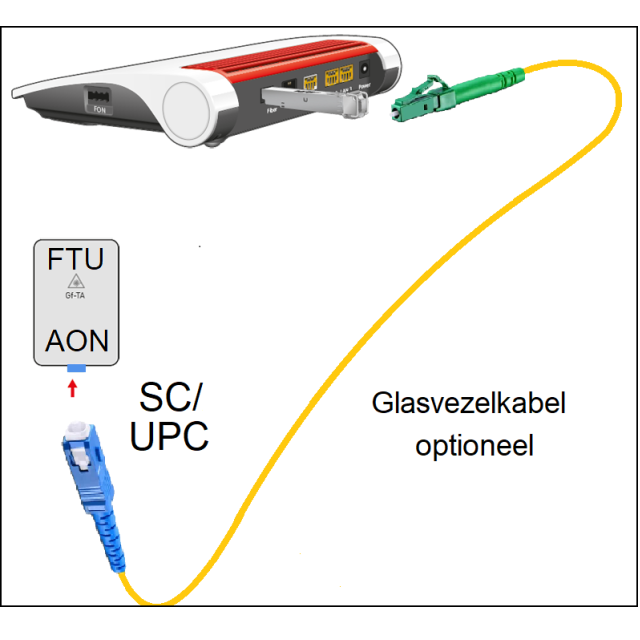 Is the AVM Fritz!Box 5590 Fiber a universal fiber optic modem/router with a lot of functionality and high Wi-Fi 6 speeds?
Fiber optic connections are popular because they are future-proof and have been installed in the Netherlands since 2004. This took place at our test location in 2011 and has worked without any problems all that time. In addition to reliability, the equal speeds for upload and download speeds are also a plus, because with DSL and cable the upload speed is often only ten percent of the downstream speed.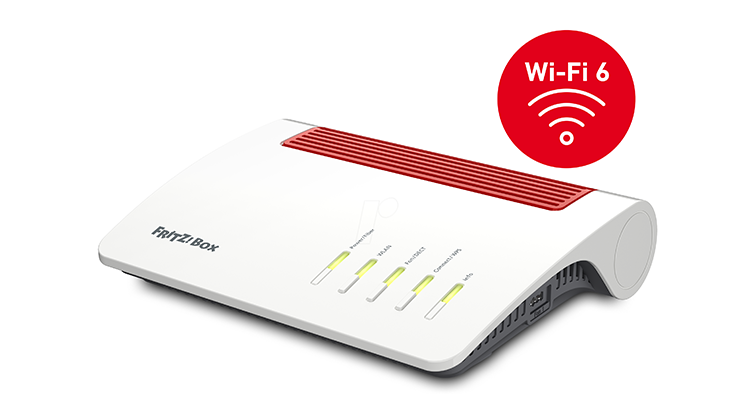 Fiber optic modem
In addition to an FTU (Fiber Termination Unit) also an NTU (Network Termination Unit) delivered. This is a fiber optic modem or media converter that is connected to an FTU and provides a connection to a router via an RJ45 plug. In mid-2021, it was determined that the FTU was the end point of the fiber and that consumers also had the free choice for an NTU.
Fiber routers
Since then, fiber routers have been offered with a built-in fiber optic modem. AVM offers various models and we tested the Fritz!Box 5590 Fiber. This model can be supplied with a Fiber AON module (Active Optical Network) or an XGS-PON connection (Passive Optical Network). The choice is determined by how the FTTH network (Fiber To The Home) has been constructed. For more information about this, visit https://gathering.tweakers.net/forum/list_messages/2052244
Fritz!Box 5590 Fiber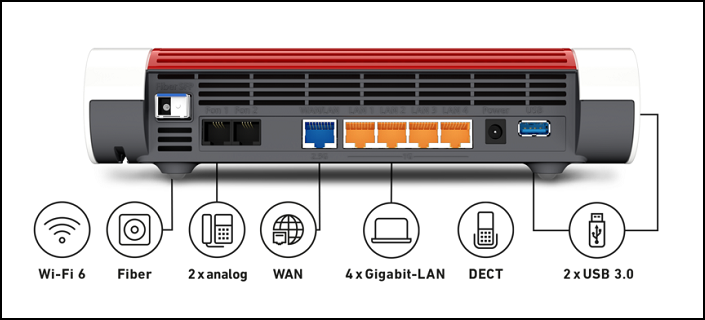 For the 5590, a model with the required fiber module must be selected and a correct fiber connection cable must be ordered, if one is not already available. An RJ45/RJ45 connection cable is required for a fiber optic connection with NTU/media converter. Additional connection information is available per provider on the AVM service website.
The 5590 has the same extensive functionality as the other routers, including support for a telephone exchange, smart home, NAS/multimedia, VPN, etc. The WiFi part is model-specific and offers Wi-Fi 6 up to 2400 + 1200 Mbit/s. The 2.4 and 5 GHz bands can be used simultaneously in combination with WPA2/WPA3 security. On the high band, four simultaneous streams are possible with Multi-User Mimo. There are a total of 5 WAN/LAN connections: 1x 2.5 Gbps and 4x 1 GBps. The 2.5 Gbps is used to connect an NTU fiber modem. The fiber speed is determined by the provider, which is often a maximum of 1 Gbps. Storage or a printer can be connected to the two USB-3 ports.
Installation and test
The Fritz!Box 5590 has a menu-driven installation where the fiber optic provider can be selected. We combine the 5590 with a FRITZ!Repeater 6000 in Mesh mode, so that Wi-Fi 6 is also available on the top floor. With the 5590, the new version software 7.50 is also available with much more functionality and management options. We are also charmed by the stable and easy-to-install WireGuard VPN. The test results with the 5590 look good with transmission speeds of up to approximately 600 Mbit/s on Wi-Fi 6.
Conclusion
The Fritz!Box 5590 is a universal fiber optic modem/router with the well-known extensive functionality and high transmission speeds.

Product: AVM Fritz!Box 5590 Fiber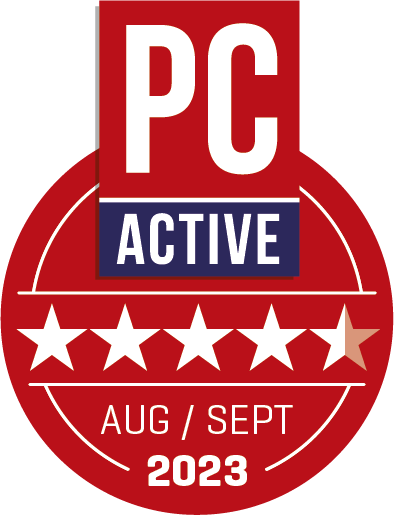 Recommended retail price: €259 (Fiber AON) and
€279 (XGS-PON)

Plus points:
* fiber optic router for all technologies
* high speeds, lots of functionality
Negatives:
* fiber optic connection is less simple
* no Wi-Fi 6E yet