Working with an AI app does not only have to be done via a chat line, but can also be done via speech with VoiceGPT.
Dennis Gandasoebrata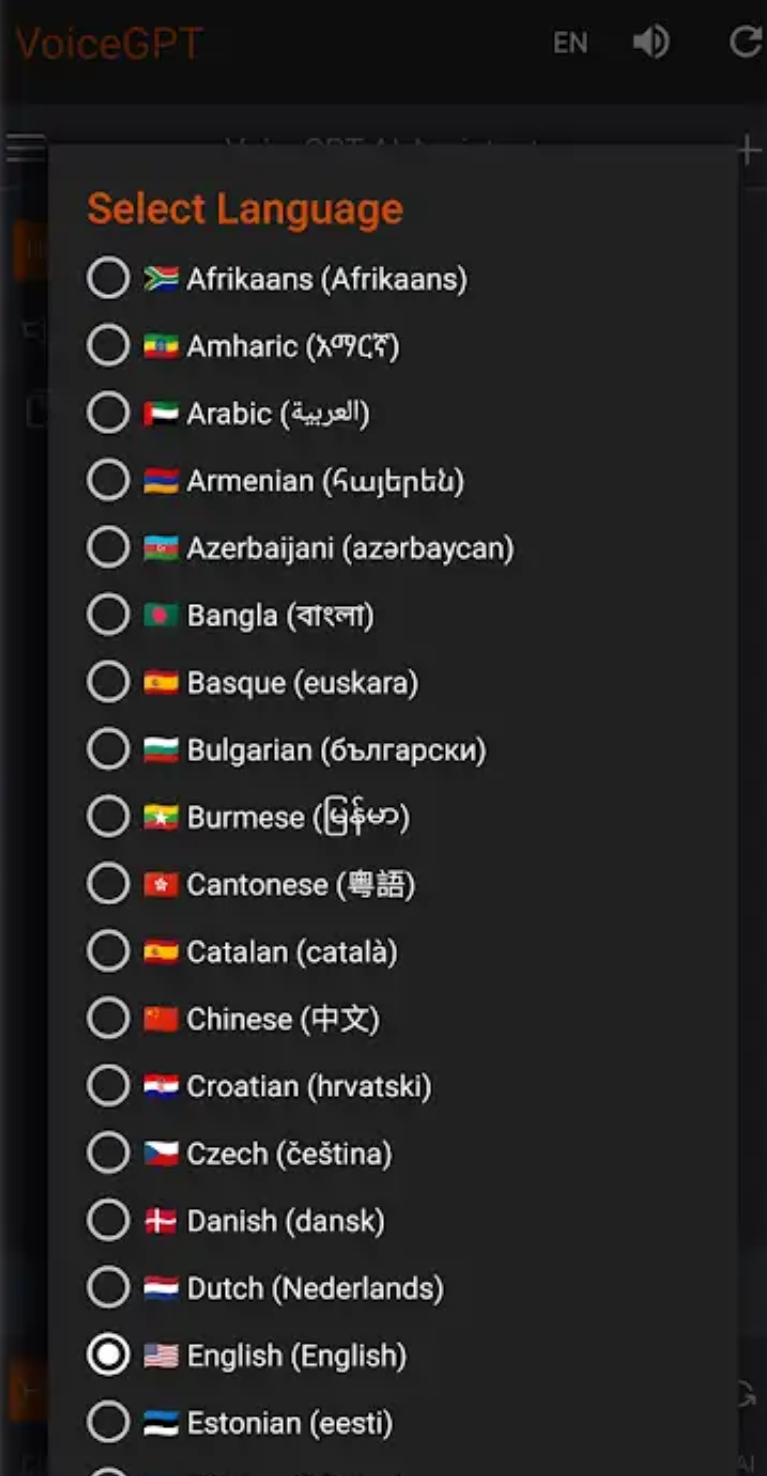 The operation is simple: you record the commands, after which the assistant gets to work on them. The answer is also spoken or typed, depending on the setting. The makers have also worked on text recognition within images. You point to an image. The app then converts the text to typed text and processes the input.
Similar to 'traditional' voice assistants, such as from Google and Amazon, you use an activation phrase 'Hey Chat' to start the conversation. Instead of the standard sentence, you can also formulate your own activation sentence. The app can also run floating, so you can use other apps in the meantime. Plus, you can set the app as your phone's default assistant so that it activates when you press and hold the power or volume button.
At the time of writing, VoiceGPT supports almost 70 different languages, including Dutch and English. You can export conversations afterwards and share them with others.
The app is also suitable for programmers: RunGPT is integrated and you can view and run the code generated via the app itself. If you have development experience yourself, you can adjust the existing code.
VoiceGPT (https://voicegpt.net)

Price: Free (includes in-app purchases)
System requirements: Android
Language: English