To use Google Calendar as an appointment manager, you can decide to have several calendars. For example, one for family activities, one for personal events and one reserved for professional tasks and appointments.
In this case, it is advisable to create several independent Google accounts before being able to switch between them in the application. You can have as many Google accounts as you want. But you can also have multiple calendars in one Google Account.
Switch between accounts in Google Calendar
When you start the application, you are on the calendar events view, considered the home page.
1. From this home page, tap on the icon in the shape of a circle, at the top right of the screen. By default, it is materialized by the initial of your first name. If you've added a profile picture to your Google Account, that's the one in the circle.
2. In the list of accounts that has just opened, you just have to choose the one that you now want to use in Google Calendar. From that moment, new items that will be created in the calendar will be associated with this account.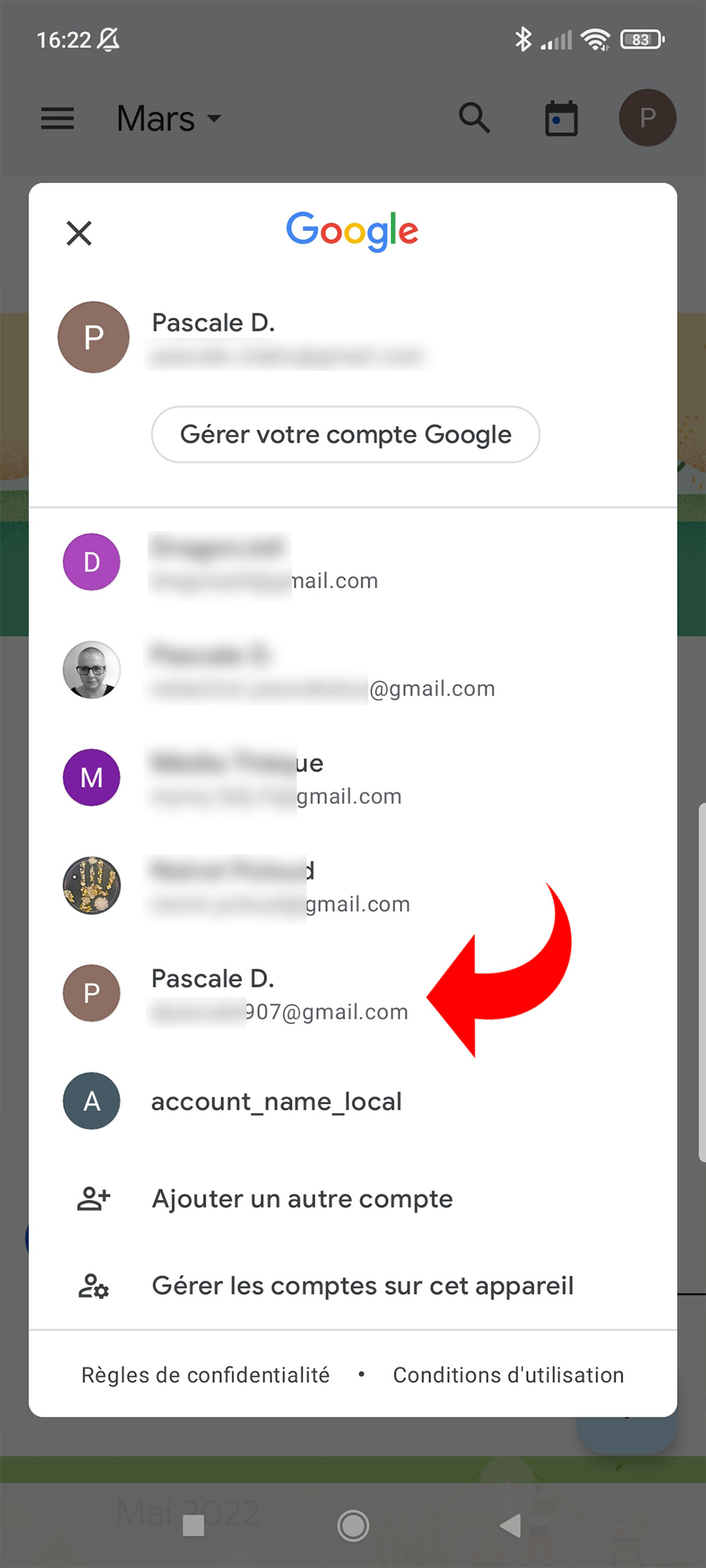 3. If necessary, you can create a new Google account from this same screen.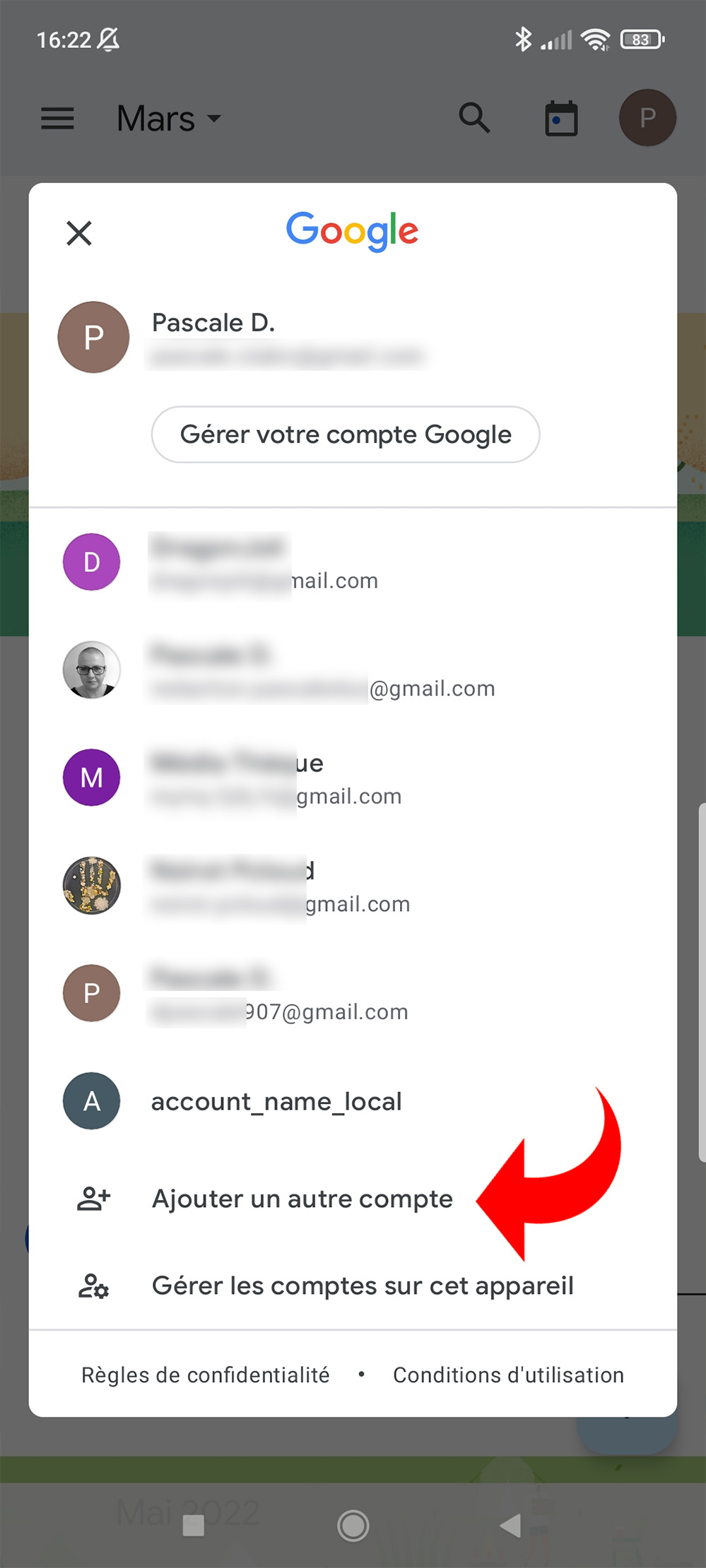 When you switch between accounts, Google Calendar continues to show events from the previously used account. To change this, you need to adjust the display of the different calendars in the application. Indeed, the display of calendar entries and the use of the Google account are independent. You can choose to use one Google Account to create new events, but view events from one or more other Google Accounts.
.