In recent weeks, YouTube has been testing a new design of the video screen. We now also see more Material You design coming to the homepage. The video platform is clearly working on its homepage.
Material You
Material You is the design of Google that has made it big with the Pixel phones, among other things. Google allows it to be a little less sharp and straight, but more round and like a bubble. However, that design now goes further than just phones and apps that bear the Google name: YouTube now has to believe it too.
Yesterday this new design suddenly appeared on Google with a handful of users, writes 9to5Google. It concerns both the desktop version of YouTube and the mobile web version. YouTube (of which Google owns) is clearly saying goodbye to the tight rectangles as we know YouTube. It wants rounded corners and also puts the 'Discover' section on the left. The thumbnail versions of the videos also have rounded corners.
YouTube
Even when you watch a video, you see more rounded corners. The thumbs up, thumbs down, share, save and report buttons are all pill shaped. On desktop, another notable change is the 'true black' dark theme. This is kind of an AMOLED theme where black should really appear black, rather than cowardly gray. Different carousels to make your choice have also been given a separate compartment with gray contours.
It is far from being rolled out to all YouTube users yet. It really only applies to a handful of people in a test now. It is striking that Google now also includes YouTube in its own redesign. We haven't seen that often. Until now, YouTube has been doing its own thing in terms of design. Now the buttons, search field and other UI elements are suddenly according to the guidelines of Material You. On the other hand, YouTube could use a fresh look and feel, making the 'old' video website a bit better with the modern rest, such as major competitor TikTok.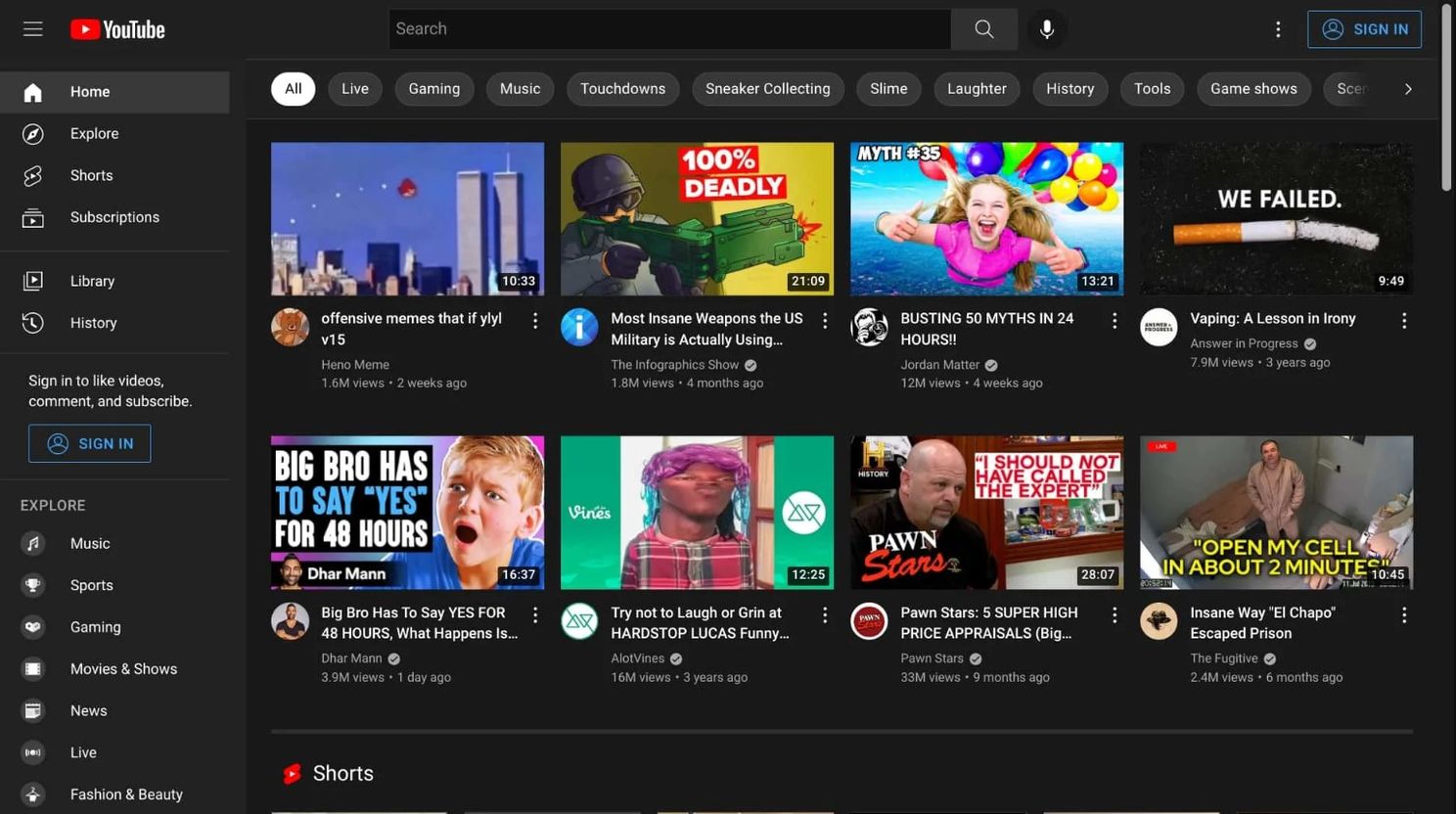 Do you think it's a good sign that YouTube is included in Material You? Leave your comment now.
– Thanks for information from Androidworld. Source