Do you want to buy a new family car in 2020? Then you have a huge selection! To make things a little easier for you, we have listed here the best family cars in 2020. In our top 10 list, you can read all about the cars that are currently ideal for families, why they are so good, what they cost and much more.
General information about the best family cars in 2020
In the car world it is not always clear to the consumer which type of car is exactly suitable for which type of person. With family cars you don't have that problem. These are simply good cars for families! And everyone who has children knows what is important to them: space and safety. A good family car always excels in these two points.
Nowadays, it is mainly the SUVs and crossovers that almost always score high on these two points. But they are certainly not alone. The extra spacious estate cars (also known as 'Estate', 'Combi' or 'Variant') are definitely eligible. Especially, those who don't like it on the elevated seat, but still want a lot of space, can go to the station wagons.
List of our top family cars that you can buy in 2020
| Car model | Why good? | Price (from) |
| --- | --- | --- |
| Renault Captur | Popular family car for little budget | € 21,590 |
| Mercedes-Benz GLB | Luxury and space: Mercedes for the family | € 50,970 |
| Ford Puma | An ideal family car | € 26,900 |
| Peugeot 2008 | Gasoline, diesel and electric: for every family | € 25,760 |
| Rolls-Royce Ghost | Extreme luxury for very rich families | € 350,000 |
| Volkswagen Golf Variant | Timeless topper, completely renewed | € 30,000 |
| Nissan Juke | Car for the whole family in a new jacket | € 23,990 |
| Volvo XC40 Recharge | Safe, intelligent and electric car | € 60,000 |
| Opel Crossland X | All-round very good family car | € 19,100 |
| Skoda Octavia | Spacious, comfortable and just smart | € 30,000 |
Criteria for this list of best family cars for 2020
When determining the ten best family cars, we mainly looked at the following five points:
Safety. As mentioned, the most important thing of a car for family is that it is safe. You can make a safe car in two ways: by preventing it from being involved in an accident, and by ensuring that passengers survive an accident as least damaged as possible, should this happen. All cars in our list are equipped with a lot of active safety to prevent accidents, and are solidly built to get through an accident with minimal damage.
Space. When you sit in a car with the whole family, it is so nice if everyone actually fits in it. And when the children go through a growth spurt, they still fit into it. That is why all family cars in our list are nice and spacious, also in the back seat and in the trunk!
Costs and consumption. Children are expensive. That is why it is sometimes nice if you can save on car costs. This can be done in two ways: by taking a cheap car (for purchase) or by taking a car that is cheap to use. This last category mainly includes fuel-efficient and electric (or hybrid) cars. Not only do you pay less at the pump, the tax will also be a bit milder for you.
Comfort. Thanks to the somewhat larger dimensions, these types of cars are quite comfortable as standard. But thanks to the fine use of materials, good seats and high-quality suspension, a car is more comfortable. We also looked at the comfort for dad (or mom when she drives more often): does the car have good driving characteristics?
Design. We love beautiful cars. That's why you won't find any ugly cars in our list, but only tightly lined cars that will be a jewel for your driveway!
Cheapest family car in 2020?
The cheapest family car for 2020 in our top 10 is the Opel Crossland X. It is available from just under twenty thousand euros, making it a very budget-friendly model. Please note that this (all-round very strong) model has been around for a few years now, so that it is slightly behind the competitors in terms of technology. The cheapest new family car is the Renault Captur. This is completely new this year and only 1500 euros more expensive than the Crossland X.
The best family car of this year
These are the ten best hybrids of 2020. We have chosen not to number the list, because you simply cannot compare apples with pears. Strictly speaking, the Bentley Bentayga is the best hybrid for this year, but all that wood in the interior will not be everyone's taste. Moreover, not everyone will sit comfortably behind the wheel with 443 hp at their disposal. In that respect, the Volvo, for example, is a lot safer, and perhaps also more comfortable for an average car enthusiast.
Renault Captur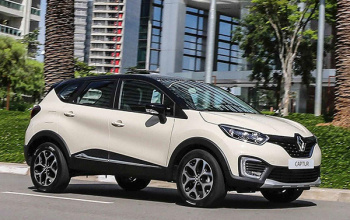 For years, Renault Captur has been the best-selling car in its class and rightly so: the car has everything you could wish for your family: lots of (trunk) space, lots of (active) safety and lots of comfort. In addition, this Renault SUV is also affordable, with a starting price of less than 22 thousand euros.
The Captur has been completely renewed from the end of 2019, and we believe that the new model has everything to become a bestseller again.
The lines of the body look even sportier and with active safety as adaptive cruise control with stop & go function, lane assistant, parking assistant, traffic sign recognition and emergency braking system there is perhaps no safer place on the road than in the Captur. Excellent!
Mercedes-Benz GLB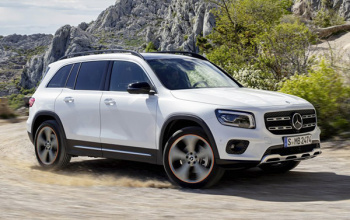 Mercedes-Benz GLB is a compact premium SUV. This German car was also introduced to us at the end of 2019 and excels in comfort and handling. A 163 hp petrol engine is standard, which is linked to an automatic transmission. It runs so smoothly that it feels like you're floating over the road!
Also great is the large number of active safety systems. These make the GLB not only very safe, but also extra comfortable to ride. Consider an extensive driving assistance package with things like adaptive cruise and active lane assist.
In addition, you can enjoy luxury such as seat heating and ventilation and an infotainment system with speech recognition. The enormous interior space is ideal for large families (or for grandparents) thanks to the angular bodywork, where a third row of seats can be placed if desired. If you have 50,000 euros at your disposal for a family car, you will not find a better car than Mercedes-Benz GLB !
Ford Puma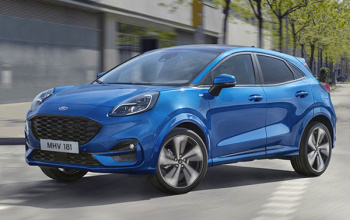 At the beginning of 2020, Ford again introduced the Puma in the market. In contrast to its predecessor with the same name, the Puma is a compact SUV, or a crossover. The combination of space and modern safety make this a very neat car for people with a family or a little one coming. Ford Puma 2020 is equipped with a mild hybrid technology as standard, making it extremely economical.
This means you pay less at the pump and at the tax. This makes the car particularly attractive for families who drive a lot of kilometers, or for example entrepreneurs who drive a lot and want to go out with the family at the weekend. The driving characteristics are in line with what we are used to from Ford: sporty and direct, but still fine suspension. In short: an all-round topper that should be high on your wish list.
Peugeot 2008
Completely new and 14 centimeters larger than its predecessor: Peugeot 2008 is completely ready for the new decade. The sporty-lined family car offers plenty of legroom and luggage space, so that your parents can also sit comfortably in the back seat, with all their suitcases in the back. Since the renewal, the design of Peugeot 2008 is completely in line with the rest of the Peugeot range.
This means that it is also equipped with a small elegant steering wheel and the famous i-Cockpit, with a very nice digital instrumentation. Another special feature of Peugeot 2008 is that it is there with the powertrain of your choice: as gasoline, diesel or even electric. The entry-level petrol engine delivers a decent 100 hp. The electric variant is affordable at 40,000 euros and has a range of more than 300 km.
Rolls-Royce Ghost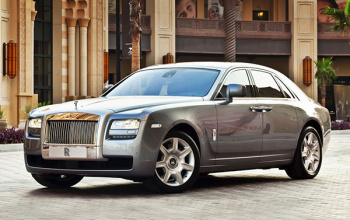 Families with money are of course going for a luxury family car. What do you think of the new Rolls-Royce Ghost? Pay 350,000 euros and it's yours. After eleven years of loyal service, Rolls-Royce has renewed the Ghost and there is almost nothing to be seen on the outside, except for the new lamps and the facelifted grill.
Logical of course, because what is almost perfect you don't need to improve much: a stately long nose, an angular roof line and lots and lots of chrome to add an extra boost to the whole. Under the hood we find an impressive V12 engine, good for 563 hp. Inside is the sublime luxury that strikes the clock, with beautiful leather everywhere and beautifully finished lacquered wood. This is British class at its best.
Volkswagen Golf Variant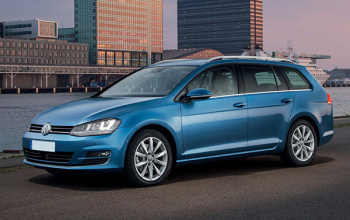 It is probably the most innovative car of 2020: the new Golf from Volkswagen. The Golf has been supplying all sales lists for years, because of its all-round excellent features, such as high safety and a great chassis. The Volkswagen Golf 8, which will be released in 2020 and of which a station version will also become available (perhaps a little later), sets the bar high again for old-fashioned competition.
What about a personal driver profile based on which the car adjusts automatically when you get on? Or the large infotainment touchscreen? Or would you prefer to read the information from the windscreen after you have asked the car a question with your voice? That is also possible. This car is also very safe thanks to 'classic' driver assistance systems and the new Car2X system. This system communicates with other cars and warns of red traffic lights, obstacles on the road and emergency services (such as an ambulance) on the road. You can drive in from 30,000 euros.
Nissan Juke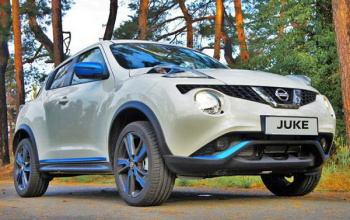 From less than 24,000 euros you can order the new Nissan Juke in 2020. The very first real crossover has been completely redesigned and, in our opinion, looks fantastic with its sharp lines and striking headlights. The new Nissan comes with a 117 hp gasoline power source, which allows you to cruise comfortably through the landscape of our low countries.
Particularly nice about this car are the nicely designed interior with modern digital instruments that are reminiscent of a real cockpit. In addition, the car is very spacious, also in the back seat, so that even the largest children can ride comfortably. The Juke is also very successful when it comes to safety: it is equipped with the Nissan ProPilot system, which means it can drive, stop and even steer almost autonomously.
Volvo XC40 Recharge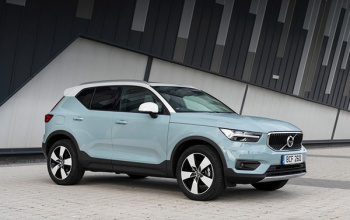 This Car of the Year 2018 has been available as an electric version since 2020. Volvo XC40 Recharge is a compact SUV that excels in safety and many intelligent driver assistance systems, making this car able to move smoothly and almost autonomously through the busy traffic. Consider, for example, an active lane assistant, which automatically returns when you are not paying attention on the motorway.
An emergency braking system is also on, when you overlook a cyclist. Another special feature of this electric car is the high towing weight of 1500 kg, which means you can also tow a caravan with it. We have not seen that much with electric cars! From €60,000 the Recharge is on your driveway and you will receive a luxury infotainment system with built-in navigation for free.
Opel Crossland X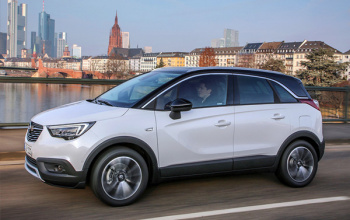 Opel Crossland was one of the bestsellers in 2019 (and was voted best family car by expectant mothers) and also deserves a place in our top 10 in 2020.
On the automatic for the 1.2 turbo engine introduced in August of 2019, this car is actually not that new anymore, but it is the only family car in our list that you already drive for less than 20,000 euros.
In addition, the crossover all-round Opel Crossland X is very strong and, above all, safely equipped with comfortable suspension, cruise control, speed limiter and lane assist. Moreover, the spacious trunk offers space for the luggage of the entire family.
Skoda Octavia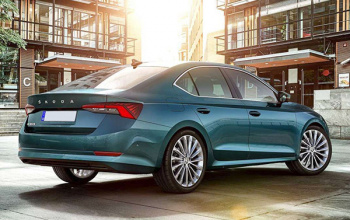 The last timeless favorite of many house fathers who came on the market completely renewed in 2020 is Skoda Octavia. The Octavia is always very popular because of the excellent price-quality ratio and the many useful gadgets that Skoda builds into its cars, such as an ice scraper at the fuel cap and handy hooks in the trunk. As a Combi, Skoda Octavia offers an impressive trunk space of 640 liters (600 for the sedan, also very neat) and great comfort thanks to the comfortable seats and a chassis that is aimed at eliminating unevenness in the road surface.
The fuel-efficient turbo engines of the Volkswagen group also guarantee a lot of power against low consumption. Safety is the most important thing for your family, which is why we find a lot of active safety in the new Octavia, including adaptive cruise control and active lane assistance.