The numbers that Audi conjures up for the A8 plug-in hybrid appear to be getting through four rings. A consumption of 1 in 50, a power of 462 hp, a sprint from 0-100 km/h in 4.9 seconds. Impressive? No, says the Mercedes S 580 e 4Matic.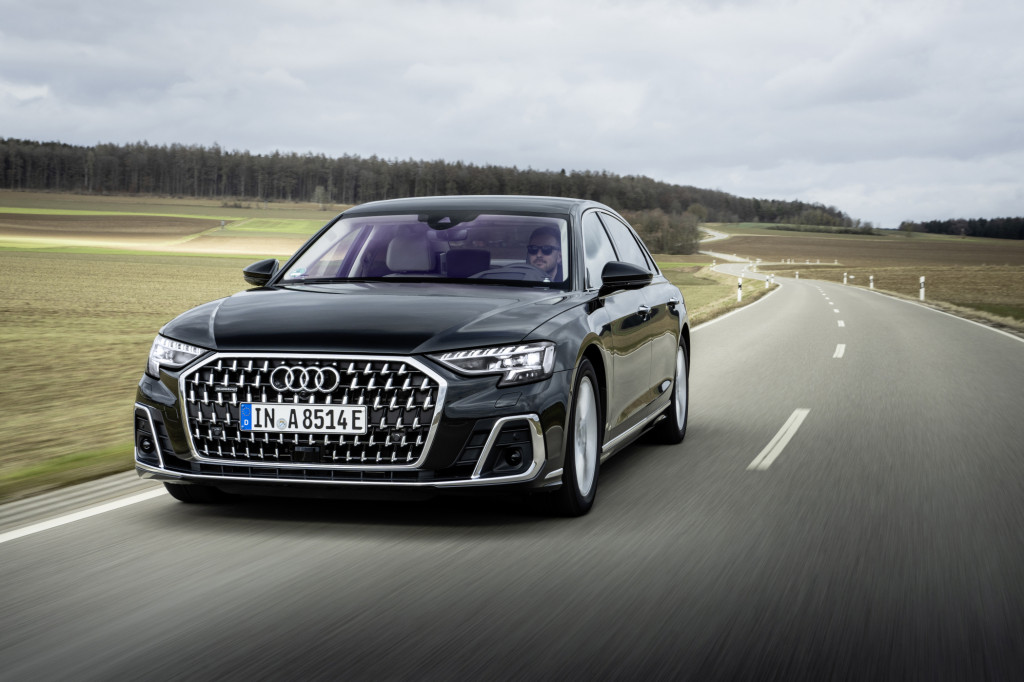 What is striking about the Audi A8 60 TFSI e Quattro (2022)?
First of all, that his Dutch sales figures fall a little further behind those of the other two large German limousines every year. In 2011, 239 people still bought an Audi A8, but in 2021 it remained at twenty purchase contracts. This puts him at a good distance from the BMW 7-series (183) and Mercedes S-class (173).
On the other hand, Lexus and Maserati dream of the Audi numbers: four copies of the Lexus LS were sold, while only one Dutchman responded to the melodious advances of the Maserati Quattroporte in 2021.
The exterior changes go a bit further than with an average Audi facelift. First of all, the grille became wider. The horizontal stripes gave way to vertically placed chrome accents. The headlights have also been changed. They use Digital Matrix LED technology, where each lamp consists of approximately 1.3 million micro-mirrors, which can accurately disperse the light.
The range of engines was limited: in addition to the plug-in hybrid with 462 hp (with or without extended wheelbase), you can choose the sporty S8 with 571 hp. The diesel version A8 50 TDI will not return.
If we look into the crystal ball, we see that not only the diesels, but also the petrol engines have had their day in the A8. Around 2027, it will have a fully electric successor, which will probably be called the A8 e-tron.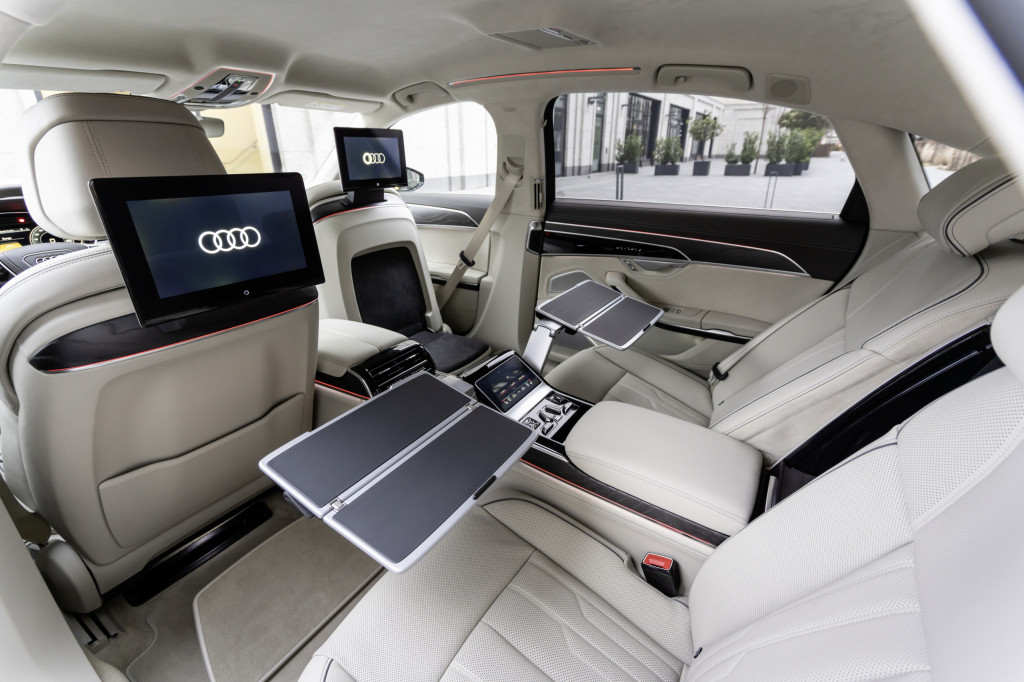 What are the advantages of the Audi A8 plug-in hybrid (2022)?
First, let's talk about the powertrain. The battery capacity became somewhat larger: previously it was 11.3 kWh, but now it is 14.4 kWh (both net). Not a giant step, but still 27 percent more. The larger battery pack provides a slightly larger electric range. It increased from 48 kilometers to 59 kilometers.
The total power of the three-liter six-cylinder and the electric motor is 462 hp and 700 Nm. If you drive and charge very disciplined, you can try to match Audi's promised consumption of 1 in 50. If you don't, you can see if you actually reach 100 km/h in 4.9 seconds. The top speed is 250 km/h.
Driving an Audi A8 is pretty much the non plus ultra for every lover of luxury. Those who prefer to be driven can opt for the A8 L with an extended wheelbase and a recliner in the back. It is electrically adjustable and has a folding footrest. You don't have to be afraid of cold feet, because this support has a massage and heating function.
Once your feet have warmed up, you can start your brain exercise by watching a knowledge quiz or current affairs section on the optional 10.1-inch HD screens. At an additional cost, the leather seats (genuine leather, no recycled PET bottles or old fishing nets) give you a back massage, which is provided by 18 pneumatic cushions. The Bang & Olufsen audio system provides soothing sounds if desired. Got thirsty? Audi also optionally offers a cool box for water or something stronger with bubbles or foam.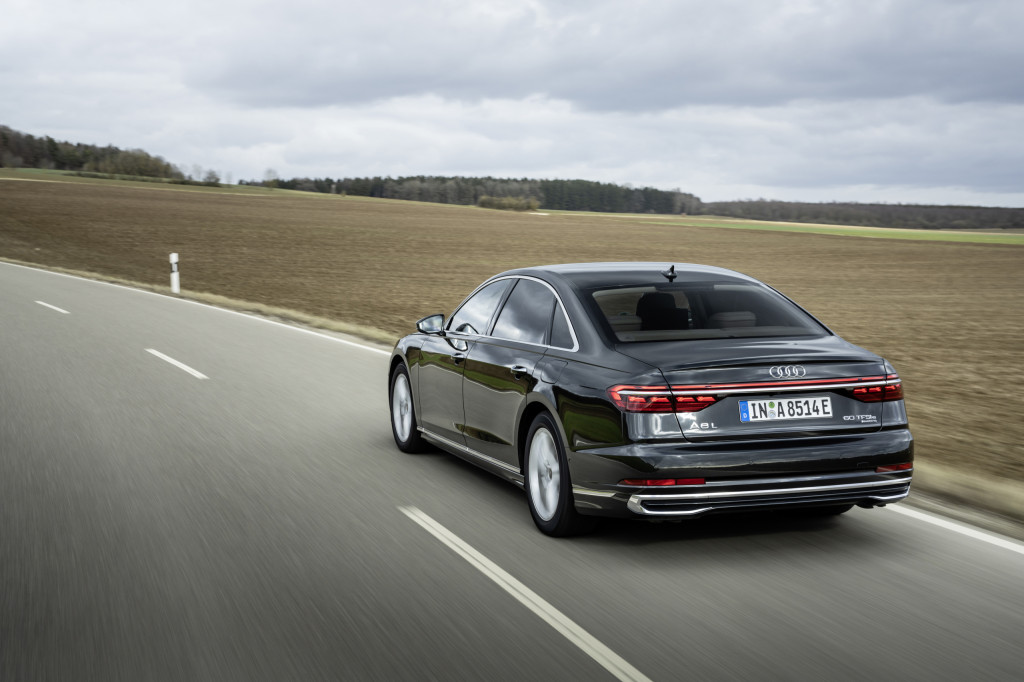 What are the downsides of the Audi A8 60 TFSI e Quattro (2022)?
It sounds nice that you can drive 59 kilometers electrically with an Audi A8 plug-in hybrid. But if you, as a new owner, brag about this to a climate fanatic, you have to be careful that no S-class driver is listening. The Mercedes S 580e 4Matic – also a plug-in hybrid – has a battery pack of 28.6 kWh (gross), with which it covers no less than 111 electric kilometers. That is 52 kilometers more than the Audi A8!
At the consumption figure, the affable smile of the Mercedes man or woman changes into a roaring laugh. 1 in 50? What a drinking barge is the Audi A8! Mercedes promises that you can go 143 kilometers with one liter of petrol. 1 in 143 so … Incidentally, both Audi and Mercedes do not achieve these impressive figures so quickly in practice.
Mercedes hands out one last pinprick. The battery pack of the Audi can be charged with a maximum of 7.4 kW and a fast charging function is missing. The S-class does have this one and supersedes the A8 with a 60 kW DC charger.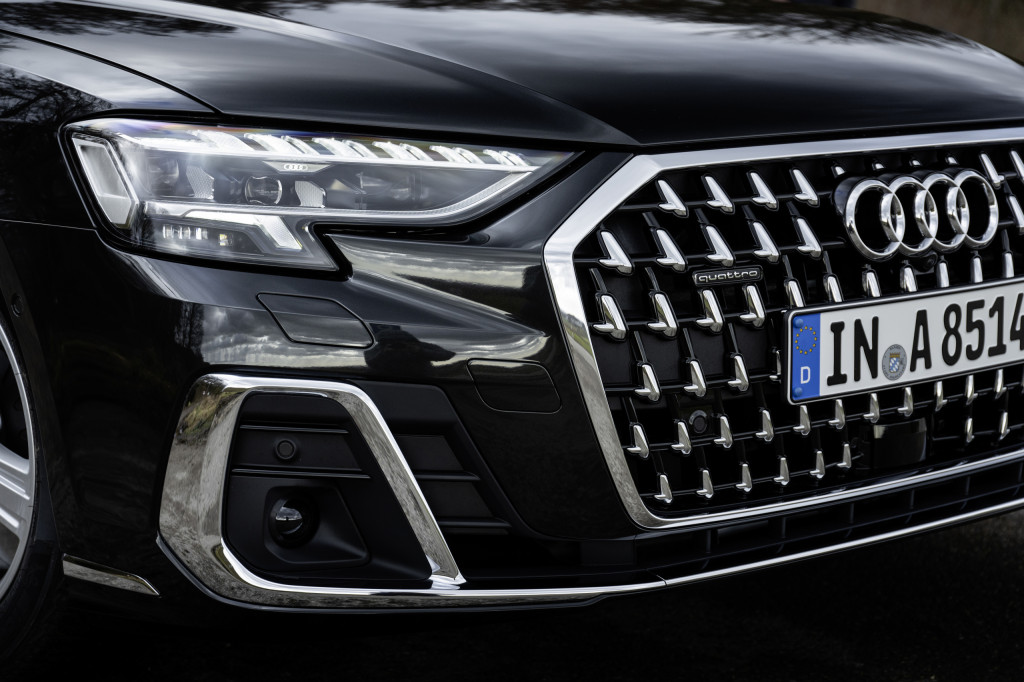 When will the Audi A8 come to the Netherlands and what is the price?
The Audi A8 will be at the Dutch dealer in March 2022. The range of engines is limited, although you can also call it clear with positive glasses. The price of the A8 plug-in hybrid has increased somewhat compared to the previous A8. The old one cost 114.630 euros, the new A8 124.145 euros. The price increase of the S8 is a lot lower at 2900 euros.
All prices at a glance:
● Audi A8 60 TFSI e quattro – 124,145 euros
● Audi A8 L 60 TFSI e quattro – 126.775 euros
● Audi S8 – 193,885 euros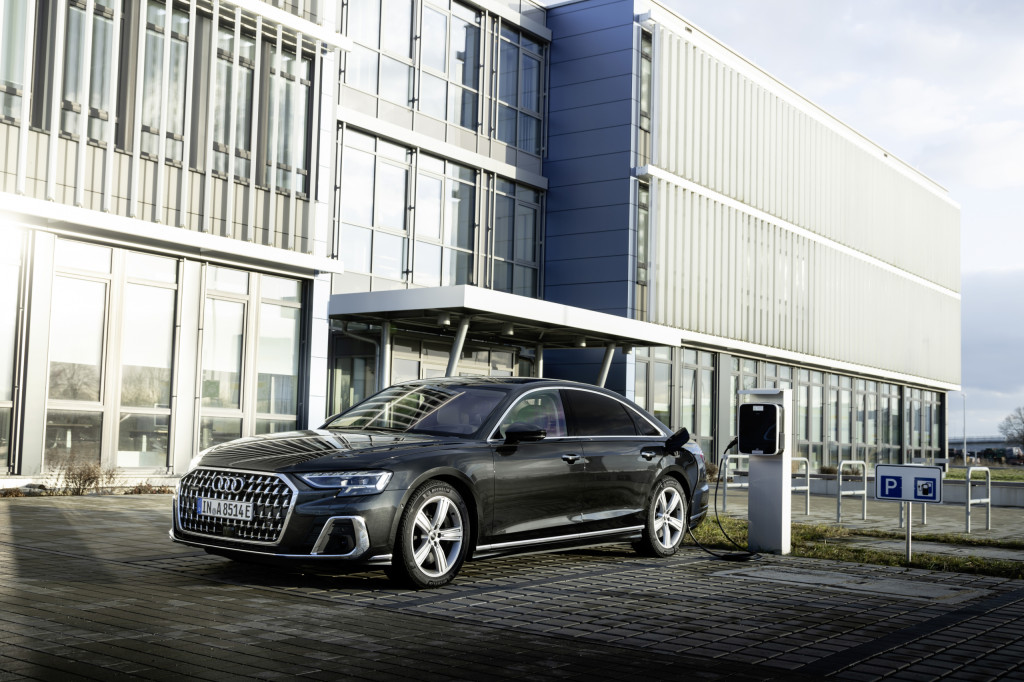 What do I think of the Audi A8 (2022)?
We tease Audi a bit with its plug-in hybrid technology. Because although the Mercedes S-class is a bit further on that point, the A8 remains one of the best and most luxurious cars you can buy.