This past weekend, cities around the world "reverberated" on September 17 as 28,000 owners took to the roads to ride the 12th edition of Enfield's One Ride.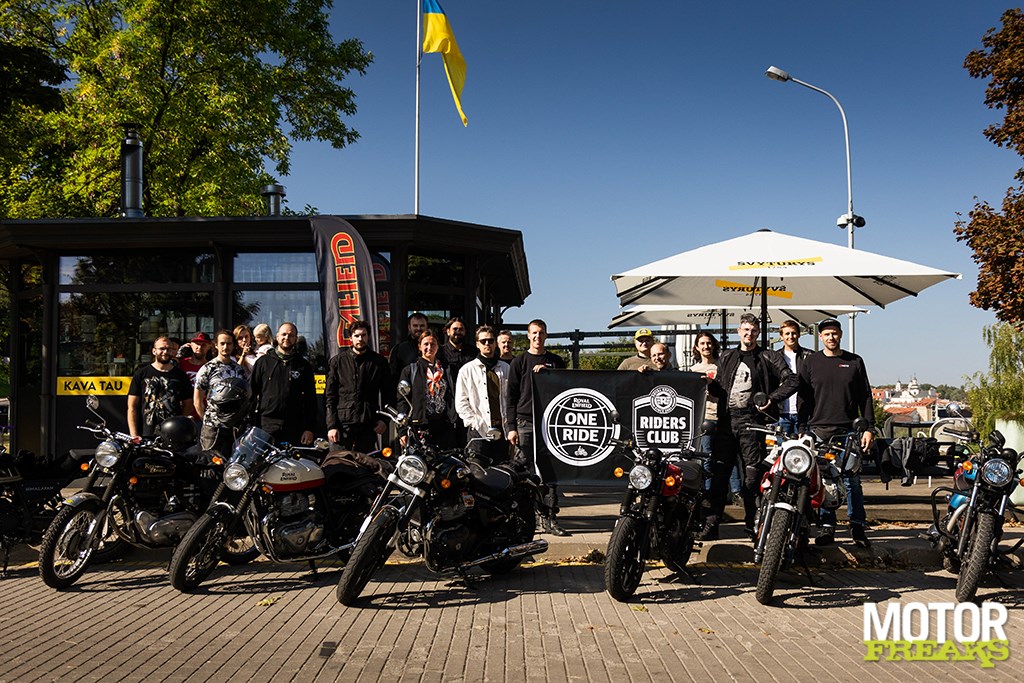 The Royal Enfield One Ride was first organized in 2011 with the aim of celebrating the passion for motorcycling. More than 58 countries participated in the current edition, where Royal Enfield enthusiasts rode together to share the camaraderie and their love for motorcycling. And, according to the press release, participating cities worldwide resounded with the sound of 28,000 Enfields.
One Ride stands for the brand philosophy of "Pure Motorcycling" that brings together riders of different ages and various regions around the world. The theme for this year's edition was "One Mission | One World | One Ride".
The idea behind the theme is to promote safe and responsible driving among riders. Over the years, Enfield says it has encouraged riders to drive responsibly. For example, with her trips to the Ladakh region in India, which she says have had a positive impact on the livelihoods of local communities. One Ride 2023 is in line with Royal Enfield's other campaign that promotes Responsible Motorcycle Travel.
The One Ride was also embraced in Europe, with 7,200 registrations of Royal Enfield riders joining one of the 230 registered One Ride events in 20 countries (UK, France, Spain, Portugal, Italy, Germany, Poland, Austria, Belgium , Hungary, Bulgaria, Netherlands, Sweden, Switzerland, Cyprus, Czech Republic, Denmark, Lithuania, Serbia and Croatia). All rode along under the motto "Pure Motorcycling".
290 enthusiastic participants from the Benelux took part. Bike Parts had organized a beautiful day from Belgium. After the reception in Zele, the group left for a nice tour followed by lunch in the Provincial domain De Ster in Sint Niklaas. The ride was resumed in the afternoon and a total of 110 kilometers were driven.
In the Netherlands, they gathered at the participating dealers and drove a beautifully marked, for some a wet, route towards MotoMondo in IJsselstein. During lunch the riders could enjoy a 1982 Royal Enfield Bullet with more than 600,000 km on the odometer. A Royal Enfield with a story.
One Ride has been ridden in 58 countries worldwide, including India, where more than 14,200 owners from over 300 Indian cities participated. With this large turnout, a new record has been set. In the same vein, rides were held in Australia, New Zealand, Thailand, Nepal, Singapore, Korea, Indonesia, Cambodia, Vietnam, Japan, Mongolia, Philippines, USA, Argentina, Colombia, Mexico, Peru, Chile, Ecuador, among others , Uruguay, Costa Rica, Brazil, Dubai, Bahrain, Qatar, Kuwait, Madagascar, South Africa, Turkey, Honduras and the Dominican Republic.
– Thanks for information from Motorfreaks.