This year marks exactly 50 years since the first KX-crosser was put on the market in 1973. Reason for Team Green to reflect on this appropriately and what better way than to expand the 2024 KX range with special 50th Anniversary Editions of the characteristic Lime Green KX450 and KX250!.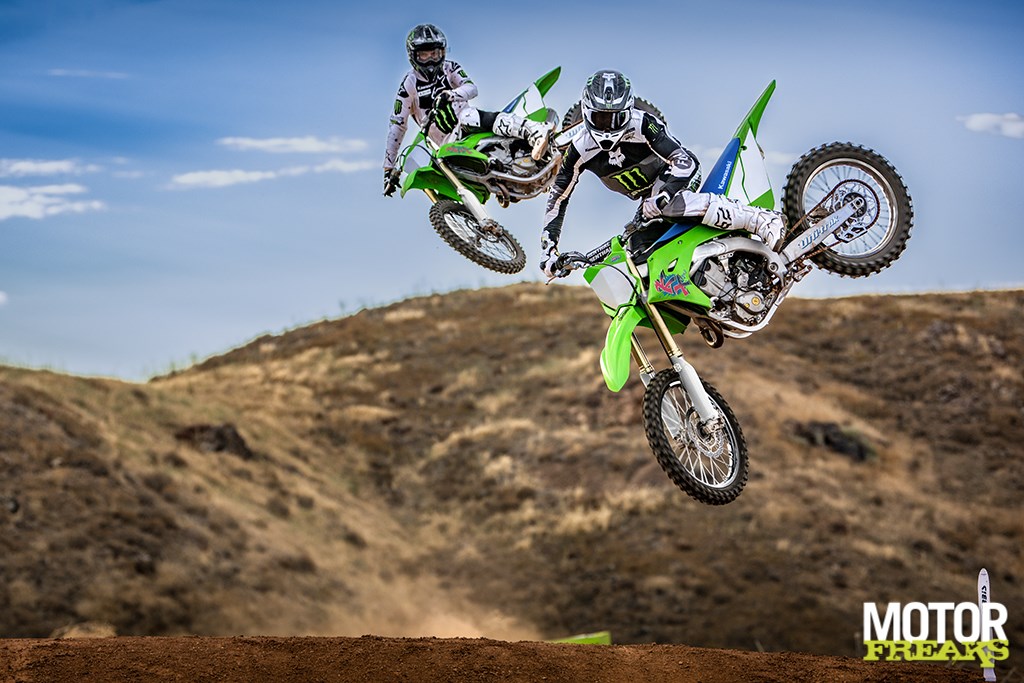 According to Kawasaki, the two anniversary editions of the KX450 and KX250 that are now presented are based on the models of the 1990s. In keeping with the pop culture of the era, the fluorescent pink and dramatic purple of the retro KX logo is complemented by a 50th Anniversary logo next to the front number shield.
On the special version, both the fork protectors and the rear brake caliper protector are white instead of black, and the swingarm is also decorated with original Uni-Track graphics from the 1990s. The blue saddle completes this unique appearance.
In the press release, Kawasaki emphasizes how meticulous the reproduction is. For example, the K and
The "splash" design of the background was originally created by dripping ink onto paper. This look has been recreated using modern digital techniques. The blue dye used for the saddle has been painstakingly matched to a carefully preserved original from 1990.
Other points of interest include the upper and lower triple clamps, which, like the rims, are finished in their natural silver color, rather than the black coating used on current models. The white number shields are also making a return, while the 250 and 450 type designations on the Anniversary Editions are in a classic font from the 1990s.
– Thanks for information from Motorfreaks.