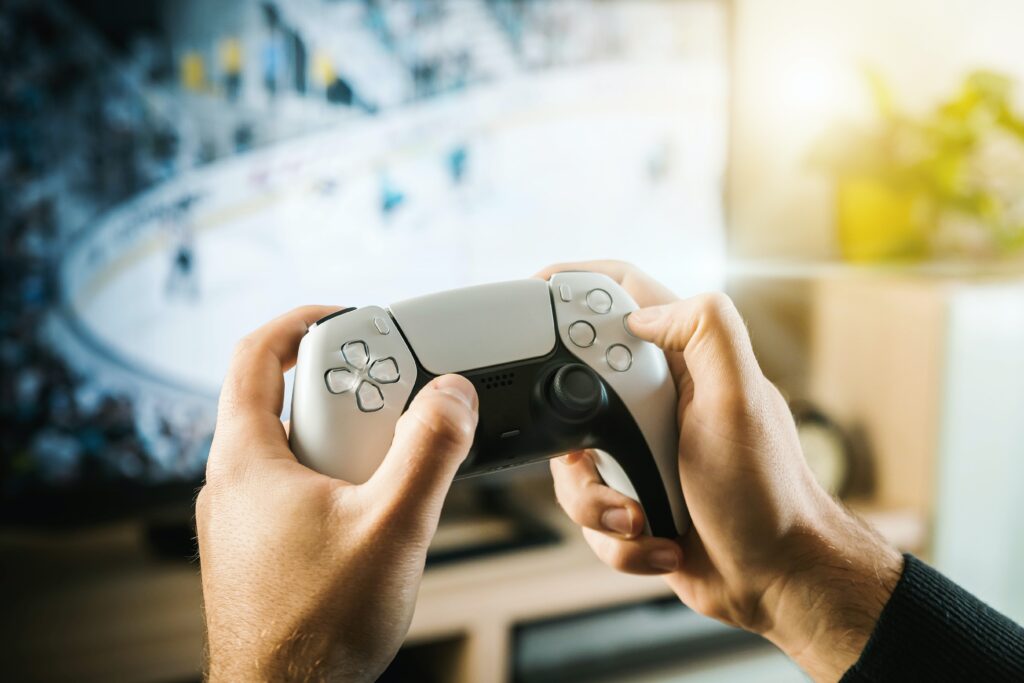 Finding the perfect gift for your tech-savvy fiancé can be exciting. However, it can sometimes become challenging. With technology constantly evolving, there's an endless array of options to surprise and delight them. If your partner is a gadget enthusiast, a gaming aficionado, or a tech geek, this article is surely for you.
Here, you will discover six impressive tech gift ideas for your tech fanatic or tech geek partner, showcasing your love in a thoughtful and tech-inspired way.
From cutting-edge gadgets to innovative accessories, these gifts will make your techy fiancé's heart skip a beat. So, dive in, and explore the best tech gifts that will make their special day even more memorable.
1. A Next-Gen Gaming Console
The gaming industry has seen remarkable advancements in recent years, offering immersive experiences that transport players to incredible virtual worlds. To surprise your techy fiancé with a gaming delight, consider gifting them a top-of-the-line gaming console like the PlayStation 5 (PS5).
The PlayStation 5, developed by Sony, is a gaming powerhouse equipped with cutting-edge hardware and groundbreaking features. Its lightning-fast SSD (Solid State Drive) drastically reduces loading times, allowing gamers to dive into their favorite titles almost instantaneously.
The console's powerful GPU and CPU combination delivers stunning visuals and smooth gameplay, ensuring a truly immersive gaming experience.
Along with a PS5, you can present PS5 gift cards which could be an excellent addition to the package. These gift cards allow the recipient to choose the games, add-ons, or even subscriptions they desire from the PlayStation Store. With an extensive library of exclusive titles and third-party games, there's no shortage of entertainment options to explore on the PlayStation 5.
Whether your fiancé enjoys epic adventures, heart-pounding action, or immersive role-playing games, the PS5 offers an unparalleled gaming experience they'll cherish for years. It's the perfect gift to surprise your techy partner, and it won't weigh on your pocket, either.
According to Gameflip, gift cards offer excellent savings on favorite games or in-game items and offer the option to sell unused cards for cash effortlessly.
2. A Cutting-Edge Smartwatch
These wrist-bound wonders offer a plethora of features that go beyond just telling time. For your techy fiancé who appreciates style and innovation, a smartwatch makes an ideal gift that seamlessly integrates into their daily life.
Modern smartwatches come in various sleek designs, catering to different tastes and preferences. From classic stainless steel to sporty silicone bands, a smartwatch complements every outfit and occasion. But these devices are not just about looks. They pack a powerful punch of features.
Equipped with fitness trackers, heart rate monitors, and GPS, smartwatches encourage an active lifestyle by monitoring daily activities and providing insightful health data. They enable users to receive notifications, respond to messages, and manage calls directly from their wrists.
According to a recent study conducted by Counterpoint in 2022, global smartwatch shipments have reached a record high of 127.5 million units in 2021. It showcases the growing popularity and demand for these wearable gadgets. The study further reveals that tech enthusiasts embrace smartwatches for their convenience, style, and multifunctional capabilities.
3. Premium Noise-Canceling Headphones
In a world filled with constant noise and distractions, a pair of noise-canceling premium headphones offers a blissful escape into a field of immersive audio experiences. These headphones make for a thoughtful and practical gift for your techy fiancé who appreciates music and podcasts or seeks peace in a busy environment.
Premium noise-canceling headphones use advanced technology to block out external sounds, allowing users to indulge in their favorite content without disruptions. These headphones create a serene space amidst bustling cafes, noisy transportation, or airplane hum, allowing you to enjoy every sound with perfect clarity.
Allied Market Research said the noise-canceling headphones market was valued at $13.1 billion in 2021. It is projected to grow at a remarkable CAGR of 13.2% from 2021 to 2031, reaching $45.4 billion by 2031.
This significant growth underscores the increasing recognition of the importance of noise-canceling technology in enhancing audio enjoyment and promoting overall well-being in the increasingly noisy world.
Gifting your tech-savvy fiancé with premium noise-canceling headphones offers more than a luxurious audio accessory. It allows them to escape, focus, and indulge in their passion for music and media, elevating their listening experience to new heights.
4. A State-of-the-Art Camera
These sophisticated cameras offer cutting-edge features and superior image quality, allowing your significant other to preserve precious memories in stunning detail.
Modern digital cameras come with high-resolution sensors, advanced autofocus systems, and powerful image processors, ensuring that every shot is sharp, vibrant, and lifelike. Whether your fiancé is into portrait photography, landscapes, or action shots, a top-notch camera empowers them to unleash their creativity and skill to the fullest.
Moreover, many state-of-the-art cameras are designed with user-friendly interfaces and intuitive controls, making them accessible even to photography enthusiasts at different skill levels.
5. Smart Home Devices
From voice-controlled virtual assistants like Amazon Echo or Google Home to smart thermostats, lighting systems, and security cameras, smart home devices provide unparalleled control and customization. Imagine your fiancé adjusting the room temperature, dimming the lights, and playing their favorite music with just a voice command.
With the ability to remotely monitor and manage various aspects of their home through smartphone apps, these devices offer peace of mind and energy savings. It's a gift that showcases your thoughtfulness and brings the convenience of modern technology right into the heart of your techy partner's abode.
6. A Virtual Reality Headset
This cutting-edge gift immerses users in the captivating virtual world, enabling interaction with virtual objects, thrilling gaming experiences, and virtual travel from the comfort of home.
A top-tier VR headset delivers stunning visuals and realistic 3D audio, creating a sense of presence that makes users feel like they're truly inside the digital world. Whether they want to dive into the ocean's depths, soar through the skies, or explore fictional domains, the possibilities with a VR headset are limitless.
Zippia estimated that approximately 6.1 million VR headsets were projected to be sold in 2021. Consequently, this would result in a global total of around 16.44 million VR headsets in use.
This remarkable growth reflects the increasing popularity and demand for VR technology, especially among tech enthusiasts seeking novel experiences and entertainment.
Final Words
Surprising your techy fiancé with any of these six amazing gift ideas is sure to leave a lasting impression of thoughtfulness and appreciation. From cutting-edge gadgets and immersive experiences to smart home enhancements, each gift choice brings a touch of innovation and joy to their tech-infused world.
Embrace the power of technology to surprise and delight your significant other, making their special day truly memorable and reinforcing the bond you share as tech enthusiasts.
These gifts will show your love and fuel your partner's tech passion. So, go ahead and surprise your techy fiancé with a gift that brings excitement and creates unforgettable memories.