Hong Kong, renowned for its innovative and forward-thinking companies, has become a hotbed of creativity and collaboration. As the demand for flexible working spaces grows, share office services have emerged as a popular choice in this bustling city. These spaces offer businesses the opportunity to access professional work-spaces without long-term commitments and expensive overhead costs. Equipped with a range of amenities such as high-speed internet, private offices, meeting rooms, and virtual receptionists, share office services not only provide cost-effective solutions but also offer increased flexibility and convenience for businesses in Hong Kong.
Exploring Hong Kong's Thriving Office Market
Hong Kong's prominence as a major international financial hub and an ideal location for multinational companies expanding into Asia has made its office market a crucial factor in long-term strategic decision-making. This article provides an overview of Hong Kong's office market, discussing its current state, future outlook, and potential opportunities for investors.
The office market in Hong Kong is well-established, with high demand from both local firms and international corporations looking to establish their operations in the city. The Central district, known for its premium locations and modern amenities, remains the focal point of leased spaces. Its convenient access to public transportation services adds to its appeal. Other popular areas for share office include Kowloon East/West side, Causeway Bay/Wanchai area on Hong Kong Island, and Tsim Sha Tsui/Jordan area in Kowloon.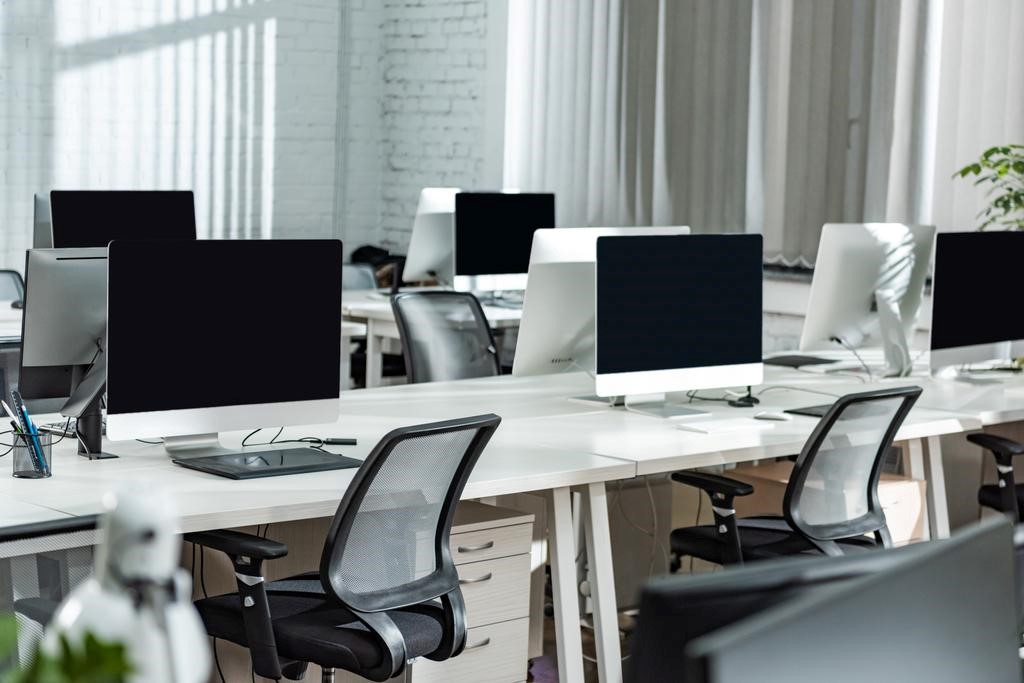 Rental prices vary across districts, but they are generally expensive due to limited land availability and strong tenant demand from startups to multinational corporations. Office rent is typically quoted per square foot (ft2) or meter (m2), reflecting the size of the required office space. In 2020, average rents ranged between HK$50-100 per ft2 across different districts in Hong Kong.
Unlocking the Benefits of Sharing Offices in Hong Kong
Hong Kong, being one of the most dynamic and vibrant cities globally, attracts numerous businesses seeking to establish a presence there. However, for those unable to afford dedicated office space, sharing an office presents an excellent alternative. Let's explore the benefits of sharing an office in Hong Kong:
Cost Savings: Renting or leasing an entire office space in Hong Kong can be prohibitively expensive due to soaring real estate prices. By opting for a shared office, businesses can significantly reduce overhead costs without compromising on quality or comfort.
Flexibility: Sharing an office with other businesses allows for easy layout and design changes without incurring additional expenses for furniture or equipment rental. This flexibility enables companies to quickly adapt their workspace as needed, without being bound by long-term contracts or leases.
Networking Opportunities: Shared offices provide businesses with a range of networking opportunities that are otherwise unavailable in isolated premises. Being part of a shared workspace environment facilitates connections and collaborations with fellow professionals, fostering growth and synergy.
Discover Popular Shared Office Locations in Dynamic Hong Kong
Hong Kong has established itself as a hub for international businesses, attracting companies from various industries. With its thriving economy and advanced infrastructure, the city offers a wide range of shared office locations suitable for businesses of all sizes. Let's explore some of the most popular spots:
Central: The Central district is home to Hong Kong's iconic skyscrapers, making it one of the most sought-after locations for shared offices. Besides breathtaking views of Victoria Harbour, these buildings provide amenities such as high-speed Wi-Fi, conference rooms, and fully equipped kitchens. Many business centers in Central even offer exclusive access to luxury gyms and spas, ensuring a productive and rejuvenating work environment.
Kowloon: Situated close to Hong Kong Island, Kowloon is another prime area for setting up your office. Its convenient location makes it ideal for businesses that require easy access to both sides of the city. Kowloon offers a diverse range of shared office spaces, catering to different budgets and preferences.
Cost Comparison: Shared Offices vs. Private Leases in Hong Kong
Hong Kong is renowned for its exorbitant office space costs, prompting businesses to carefully consider their options. While private offices are typically more expensive than shared offices, the choice ultimately depends on your specific business needs and budget. Here's a cost comparison to help you make an informed decision:
Private Offices in Hong Kong: Private offices offer increased security, privacy, and dedicated services such as receptionists or administrative staff. However, these exclusive advantages come at a higher price. Rental costs for private offices can be 30-50% higher compared to shared offices due to their premium nature. The average price per person per month for a private office ranges from HK$6,000 to HK$12,000, depending on the location and required space size. Additional costs such as setup fees, utilities, and deposits may also apply.
Shared Offices in Hong Kong: Shared offices provide an affordable alternative to traditional private spaces. By sharing the cost of rent and utilities with other tenants, businesses can enjoy lower prices without compromising quality or comfort. Shared office providers often include utilities like electricity and Wi-Fi in their monthly fees, minimizing additional expenses. The flexibility and cost-effectiveness of shared offices make them an attractive choice for businesses looking to optimize their workspace expenditure.
In Conclusion
Shared offices have gained popularity in Hong Kong as the concept of co-working and flexible office solutions continues to appeal to businesses. The combination of convenience, affordability, and flexibility makes shared offices an attractive option for entrepreneurs and established companies alike. With a wide range of shared office types available to accommodate various needs and budgets, business owners can find the ideal workspace that aligns with their requirements. As the trend of co-working and flexible office solutions continues to grow, shared offices in Hong Kong are poised to become even more popular in the future.