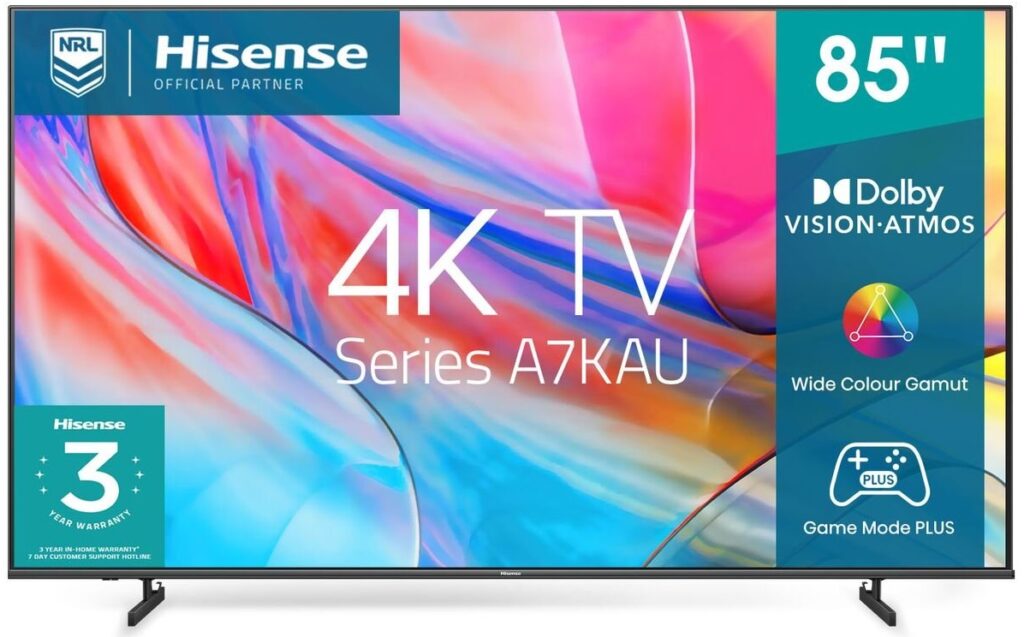 Technological advancements have completely transformed the way people enjoy entertainment at home. One groundbreaking innovation in this realm is the 4K television, often called Ultra High Definition (UHD). Boasting four times the pixel count of a standard Full HD TV, 4K TVs bring forth remarkable clarity, dynamic colors, and an immersive visual journey.
As the demand for 4K TVs continues to soar, purchasing electronics online has also gained significant traction. This article aims to comprehensively explore all aspects of buying 4K TVs online, from grasping the technology's essence to making well-informed purchase decisions.
Understanding 4K Technology
A 4K TV has a resolution of approximately 3840 x 2160 pixels, providing an incredibly sharp and detailed image. The increased pixel count results in smoother edges, finer textures, and a more lifelike image overall.
This technology has been widely adopted in various industries, from film-making to gaming, due to its ability to deliver a more immersive experience.
Steps to Safely Buy 4K TVs Online
When you buy 4k tvs online, ensuring a safe and satisfactory transaction requires a strategic approach. Here's a step-by-step guide to secure an informed purchase.
1. Research
Begin by researching different 4K TV models that meet your requirements. Read reviews, watch video demonstrations, and gather as much information as possible.
2. Select the Retailer
Choose a reliable and trusted online retailer. Established platforms often provide better customer support and reliable shipping.
3. Read Policies
Before purchasing, carefully read the retailer's shipping, return, and refund policies. This ensures you are aware of the procedures in case something goes wrong.
4. Check for Deals
Keep an eye out for deals, discounts, and bundle offers. Many online retailers provide special promotions, especially during the holiday season.
5. Compare Prices
Take advantage of comparing prices by visiting multiple websites to ensure you're getting the best possible price for your chosen 4K TV model. A thorough price comparison helps you secure the optimal value for your investment.
6. Secure Payment
When it comes to payment, prioritize security. Before entering your payment information, ensure the website has a secure payment gateway. In addition, opt for reputable payment methods and avoid sharing sensitive information over unsecured networks.
7. Track Your Order
Once you've completed the purchase, take advantage of tracking features offered by the retailer. Tracking your order provides real-time updates on its shipping and delivery status. This information allows you to anticipate the arrival of your 4K TV and make any necessary arrangements.
8. Inspect on Arrival
When the TV arrives, inspect it carefully for any physical damage. Test its functionality and ensure all the promised accessories are included.
Advantages of Buying 4K TVs Online
Purchasing 4K TVs online brings a range of advantages that empower consumers with convenience, options, and information. Here are the advantages that make buying 4K TVs online an appealing choice:
1. Wide Variety
Online retailers offer a vast selection of 4K TVs from different brands, sizes, and features. This allows you to compare various options easily and find a TV that suits your preferences.
2. Convenience
Shopping online eliminates the need to visit physical stores, saving time and effort. You can browse different models, read reviews, and purchase from your home.
3. Reviews and Ratings
One of the advantages of online shopping is the abundance of customer reviews and ratings. You can learn from the experiences of other buyers and make an informed decision based on their feedback.
4. Detailed Information
Online product listings provide detailed information about each 4K TV, including specifications, features, and compatibility. This allows you to understand the product thoroughly before purchasing.
Key Considerations When Buying 4K TVs Online
Making an informed decision involves delving into the technicalities and aligning them with your preferences. Here are the crucial factors to keep in mind while embarking on your virtual journey:
1. Screen Size
Consider the size of the room where the TV will be placed. Opt for a screen size that provides an immersive viewing experience without overwhelming the space.
2. Resolution and HDR
While all 4K TVs offer high resolution, some also support High Dynamic Range (HDR) technology. HDR enhances contrast and color, leading to more realistic and vibrant visuals.
3. Refresh Rate
A higher refresh rate (measured in Hertz) results in smoother motion and is particularly important for gaming and action-packed content.
4. Smart Features
Many 4K TVs have smart features, allowing you to stream content from platforms like Netflix, Hulu, and more. Ensure the TV has the apps and features you desire.
5. Connectivity
Check the number and types of ports available, such as HDMI, USB, and audio outputs, to ensure compatibility with your devices.
6. Brand Reputation
Stick to reputable brands known for their quality and customer service. Research the brand's track record before making a decision.
7. Warranty and Return Policy
Understand the manufacturer's warranty and the retailer's return policy. This provides you with peace of mind in case of defects or dissatisfaction.
A Comprehensive Guide to Safely Buying 4K TVs Online
Buying a 4K TV online can be a convenient and rewarding experience if approached with caution and proper research. Online shopping offers an array of choices, allowing you to find the perfect TV that suits your needs and preferences. Remember, a wise decision is the key to enjoying the benefits of a 4K TV for years to come.