iOS 18 will be the biggest update ever and there are now very cheap AirPods. This was the most important Apple and iPhone news of the week!
'iOS 18 will be the biggest update for the iPhone in years'
It has been a few months since Apple released iOS 17, which has now sparked the first rumors about iOS 18. It is common practice at Apple to start developing the next major update immediately after the release of a major iOS version. iOS 18 is now rumored to be the biggest update ever!
→ These features are included in iOS 18
Unfortunately: Apple will discontinue these five products in 2023
The year is largely over for Apple, as no major new announcements are expected in 2023. In addition to a few new products this year, Apple has also discontinued a number of devices. Apple has now permanently discontinued these five products in 2023!
→ These products will soon no longer be available
Black Friday 2023 AirPods: they have never been this cheap
The AirPods 2 are really cheap around Black Friday! The AirPods 2, also known as the second generation of AirPods, were released a few years ago, but that's not a bad thing at all. These wireless earbuds are still excellent despite their age. Especially now, because they have become a lot cheaper.
→ That's how cheap the AirPods 2 are now
Big iPad Air coming (forget the iPad Pro)
Usually reliable Apple expert Ming-Chi Kuo says that Apple plans to release a whole new lineup of iPads next year. He adds that the two new versions of the iPad Air will receive the most attention. Kuo also says that Apple will release a new 10.9-inch iPad Air and a newer, larger 12.9-inch iPad Air.
→ The new iPad Air has even more of these functions
Apple Music Replay 2023: this is how you find your most listened to songs
It has now become a tradition that music listeners receive an overview of their most listened to songs at the end of the year. With both Spotify and Apple Music you can see which artists, songs and music genres you have played most often in a year. Apple Music Replay 2023 can already be viewed, but how do you do that?
→ Here's how you can watch Apple Music Replay 2023
How old is my iPad? This is how you find out in 4 steps
Apple is known for its user-friendly products, but surprisingly, nowhere in the settings of your iPad does it say how old it is. Fortunately, several roads lead to Rome. There is a trick to check exactly whether your iPad is old or not.
→ This is how you find out the age of your iPad!
'Sideloading of apps will come to the European App Store in early 2024'
Mark Gurman has predicted that we will soon be able to install apps without the App Store. Developers then do not offer apps in the App Store but on the internet. According to Gurman, Apple will introduce a "highly controlled system" to allow the installation of apps without the App Store. But what's the point of this?
→ Here's what you need to know about sideloading apps
Choose an iPhone that suits you: this way you don't pay too much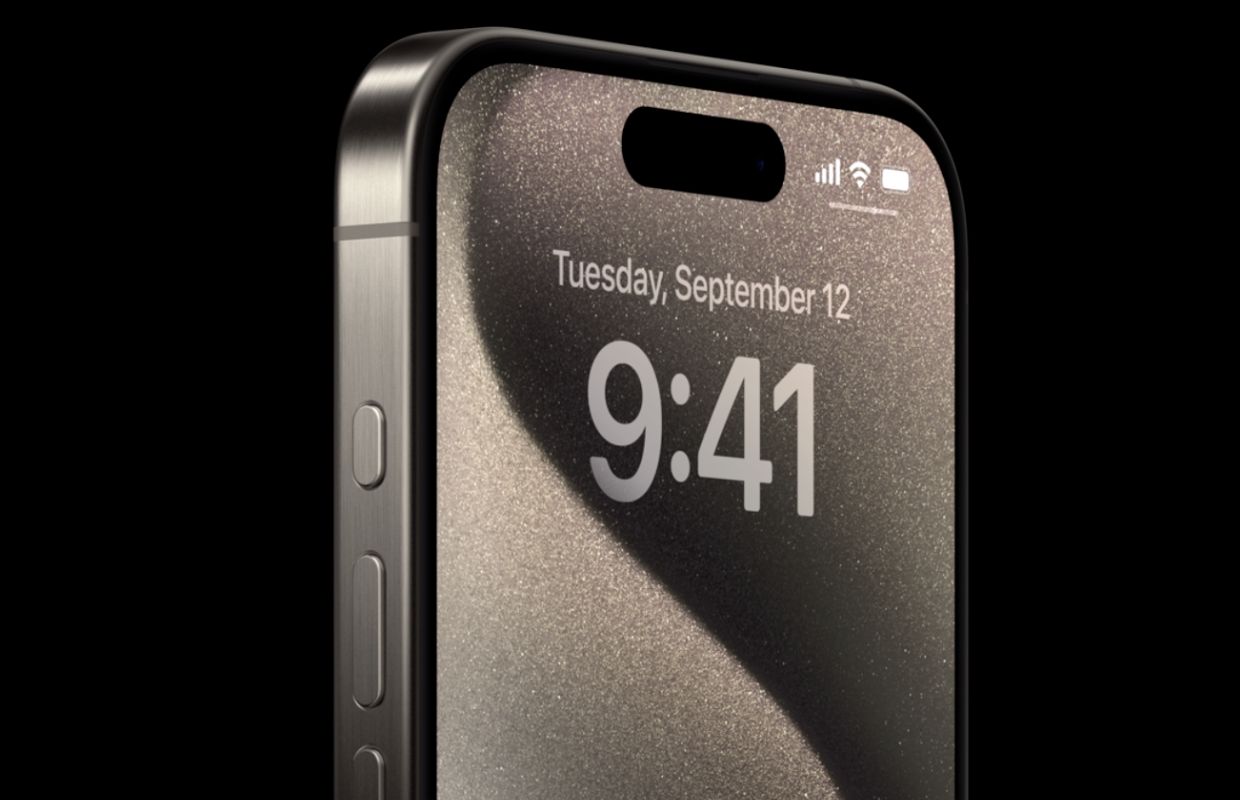 The iPhone 15 was released a while ago and for many people this is the time to buy a new phone. There are now significant discounts available, including on new iPhones. Yet it is easy to spend too much on a new device. With these tips you can be sure that you choose a good iPhone and that you will not pay too much!
→ This way you make the best choice for a new iPhone
More iPhone news
iOS 18: the biggest update ever and very cheap AirPods (iPhone news #46)

The best iPhone wallpapers of the week (Wallpaper Weekly #46 2023)

Android still does these three things better than Apple

iPhone 15 charger: you must have this!

See: this is how you can already watch Spatial Videos without Apple Vision Pro