TikTok is the app where you can create, share and watch short videos. TikTok started in 2017 and has quickly grown to become one of the largest social media platforms in the world. Don't have a TikTok yet, but do you want to start soon? Then read some basic tips about posting videos on TikTok here.
What is TikTok?
TikTok was launched in 2017 by the Chinese company Bytedance. In TikTok, you can watch and create short videos that are up to three minutes in length. The power of TikTok lies in its simplicity. You open the app and TikTok immediately serves you videos. The more videos you then watch, the better TikTok's algorithm knows which videos you like. This makes the TikTok experience even better. On the one hand super nice, on the other hand there are also dangers in it.
Because of this convenience, it is not surprising that TikTok has become so popular in a short time, also in the Netherlands. Do you also want to start making cool videos, but don't know exactly how TikTok works and how to get started? Then read on quickly.
How to start? Post video on TikTok
In short, if you want to post a video on TikTok, there are two ways. You can choose to directly record a video via TikTok yourself, or to post a video you made yourself on TikTok. You do this as follows:
Open TikTok
Press the 'plus' at the bottom center of the screen
Choose here whether you want to record a video and for how long (red record button), or upload an existing video (this option can be found to the right of the record button)
You can also choose to go live here, scroll a number of menus to the right. (For this option you must be at least 16 years old and have at least 1000 followers).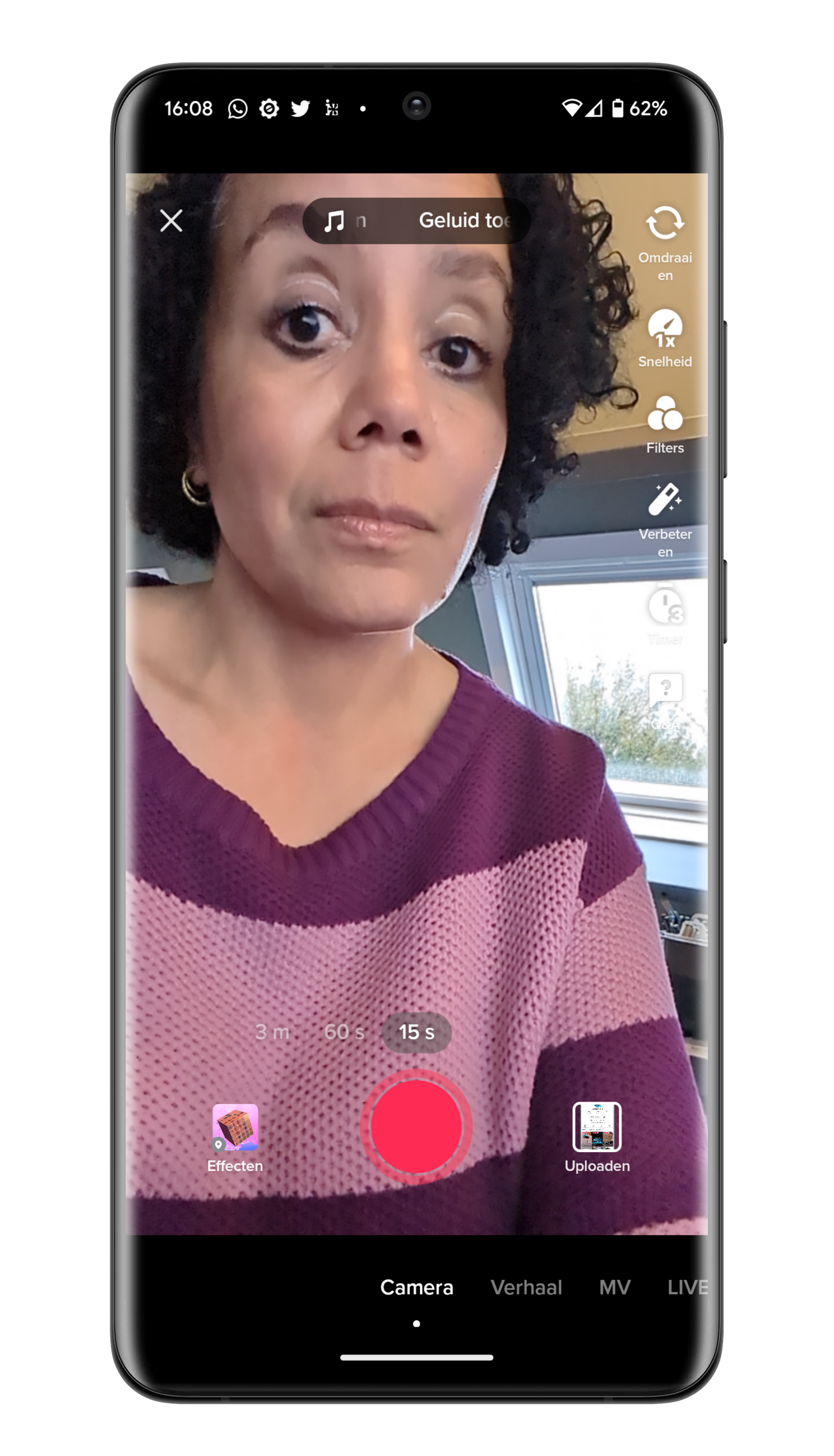 Video editing
Once you've created or selected a video, you can edit it. Think, for example, of adding text, effects and/or stickers. You can also adjust clips, use filters and add sounds. You will find all these options immediately after recording or selecting a relevant video.
When you're done editing your video, you can post this video. There are also two options for this. You can post your video in your Story or 'just' post it. If you want to post the video, click 'next'. Here you can then add text, place hashtags (#) or link and tag people. When you're done with this, press 'post' and your video can be seen on TikTok. Or in a few steps:
Create or select a video
Tap the red check mark at the bottom right
Edit your video (e.g. add stickers, sounds, text or filters)
click on Next one
Describe your video, add hashtags and tag people
Press Places and your video will be posted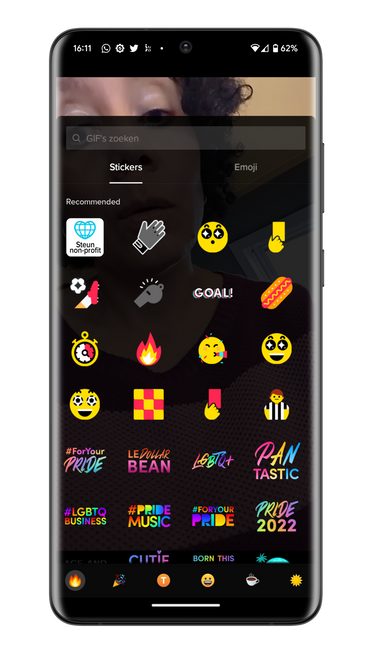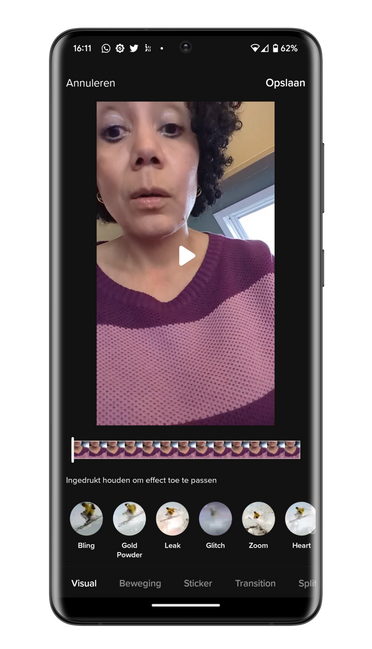 More TikTok
So much for the, call it basic guide, how to post a video on TikTok. We'll be coming up with more tips about TikTok soon, so keep an eye on our website. If you already want to learn more about TikTok, read more about the app here and see a few more articles about the social media platform below.
Androidworld on TikTok
We are also on TikTok. On our channel you will find unboxing videos of the very latest Android smartphones and tips on everything that has to do with Android. You will find our channel here.
Do you follow Androidworld on TikTok and what would you like to see on our channel? Dances from our Sebastien and Claudia? Let us know in the comments, we like it!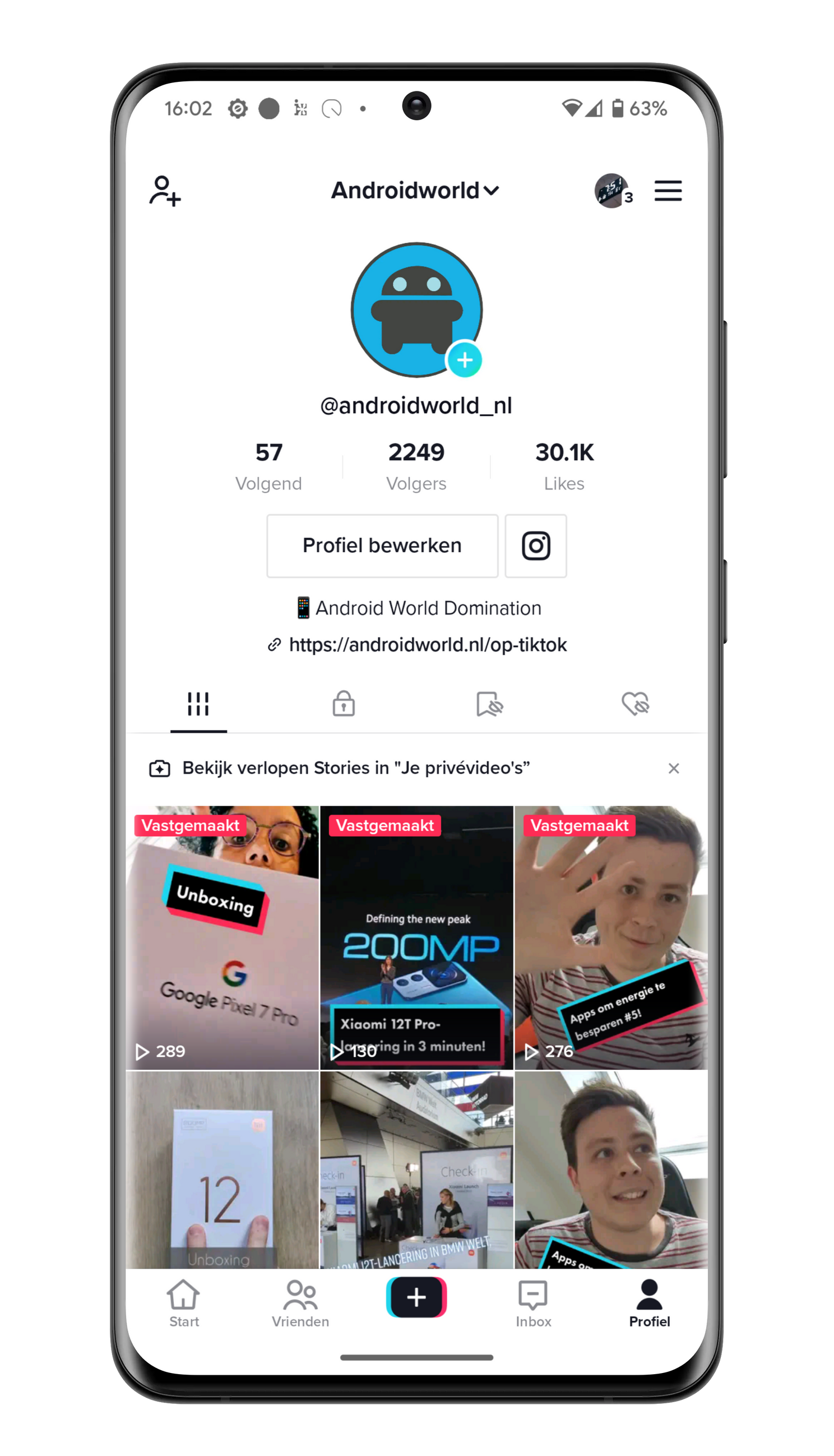 – Thanks for information from Androidworld.