In the first few years it was quite the odd one out, but since its metamorphosis the Versys 1000 has grown into a real Toursport evergreen, which is now even available in 3 different versions. For 2024, Team Green has come up with new colors for this illustrious trio.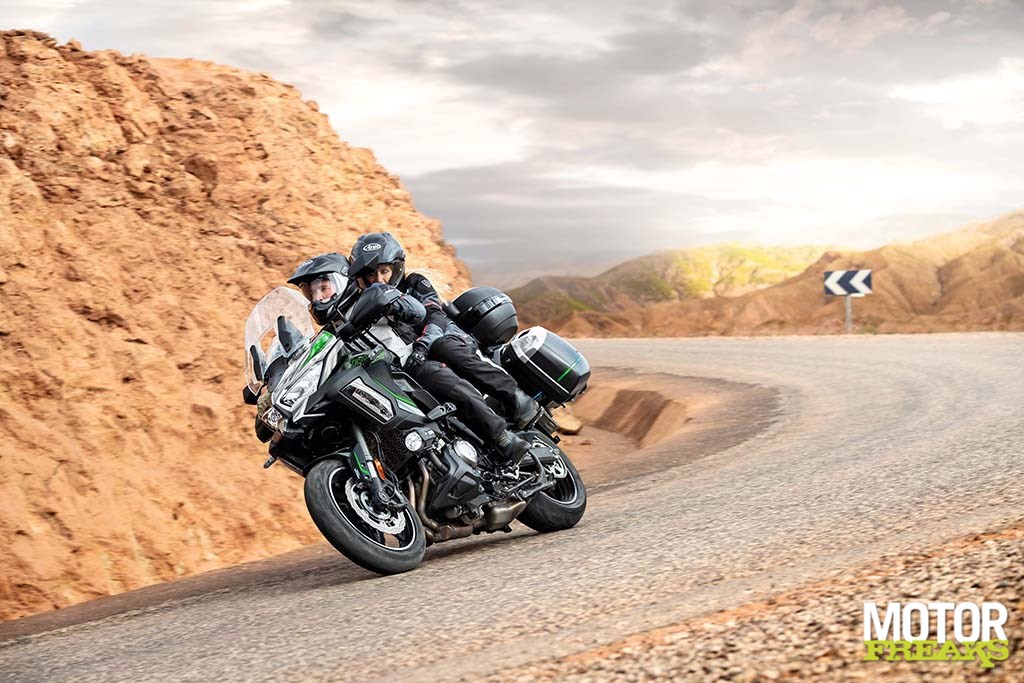 "We've taken the Adventure concept to the next level by perfecting the bike for the purpose that most Adventure riders have in mind: perfect comfort and ultimate controllability on any paved road you can encounter," said Kawasaki of the Versys 1000 and since our trip to the Canary Islands we understand that.
The Versys 1000 has all the good things of a high-potter – the comfortable seat and ditto suspension with long suspension travel (long enough to also tackle unpaved roads, as Peter discovered this year during a comparison with the V-Strom 1050) – but has no ambition to go off-road. At Kawasaki, any road literally means any road – as long as there is asphalt.
The Kawasaki Versys range starts with the Versys 1000. Although this is the entry-level model, this Versys already has very complete standard equipment with Cruise Control, Traction Control, Cornering Management, an adjustable windshield and a center stand.
The Versys 1000 S is the more luxurious version of the Versys: according to Kawasaki, the "S" leaves little to be desired and is equipped with, among other things, an Up/Down Quick Shifter, a TFT display with Bluetooth connection, a 12V connection, heated grips, handguards, cornering lights and Kawasaki's unique High Durable Paint.
The absolute top in luxury and performance is the Versys 1000 SE, whose semi-active, electronic Showa Skyhook suspension brings road holding to an unparalleled level. The electronic suspension continuously adapts to road conditions. This further improves driving behavior and increases comfort.
The 2024 Versys 1000 models are available from December in the colors:
Versys 1000: Metallic Matte Graphenesteel Gray / Metallic Spark Black
Versys 1000 S | SE: Metallic Diablo Black / Metallic Phantom Silver (New)
Versys 1000 S | SE: Metallic Matte Dark Gray / Metallic Diablo Black (New)
Prices will be announced later.
– Thanks for information from Motorfreaks.