Are you looking for the best mirrorless camera? The market of mirrorless system cameras is huge. It can be difficult for you to find the camera that offers all the functions you need and, if possible, fits your budget. With this guide we would like to introduce our favorites and the best mirrorless camera to you, and show you their advantages and disadvantages.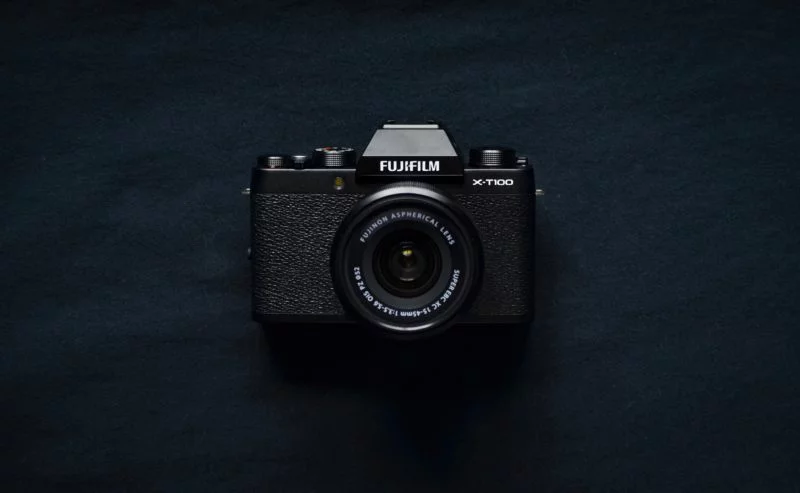 What is a mirrorless camera?
The name is actually mirrorless system camera. Mirrorless camera (also called DSLM) is a camera which does not have a mirror mechanism compared to DSLR cameras. Therefore, DSLM cameras are usually more compact, lighter and less sensitive than DSLR cameras.
DSLR vs. DSLM
If the light falls directly on the image sensor, mirrorless system cameras have an electronic viewfinder instead of an optical viewfinder. Usually, such cameras also have either an auto focus system with contrast detection or a hybrid auto focus system with sensor-linked phase detection pixels.
As a result, these mirrorless cameras are able to perform a direct image analysis with the image sensor. So you have the possibility to track faces, eyes and other objects as well as a much better auto focus analysis. Without a doubt, mirrorless technology will make up a large part of photography in the future. In short, it is a matter of time before DSLMs replace DSLRs for most photographers.
Thoughts on mirrorless technology
With the exception of Olympus and Nikon, all camera manufacturers have been offering more than one mirrorless camera system since 2019. For example, Panasonic offers full-frame systems, while Fujifilm focuses on APS-C and medium format. This means that the selection of mirrorless cameras varies between brand, sensor size, camera functions and price. Smaller APS-C systems typically offer weight, size, and cost advantages, while medium format systems are large, heavy, and quite expensive.
While most mirrorless cameras are equipped with a digital viewfinder, others (usually cheaper mirrorless cameras) don't have one. If you choose such a cheaper camera, you have to take the pictures with the integrated LCD display. This can be very annoying, especially if you're used to a viewfinder. However, if you are an architecture or landscape photographer, or if you need a tripod for your photography, you may not care about the topic "viewfinder". Therefore, you always have to pay attention to your personal requirements when buying a camera.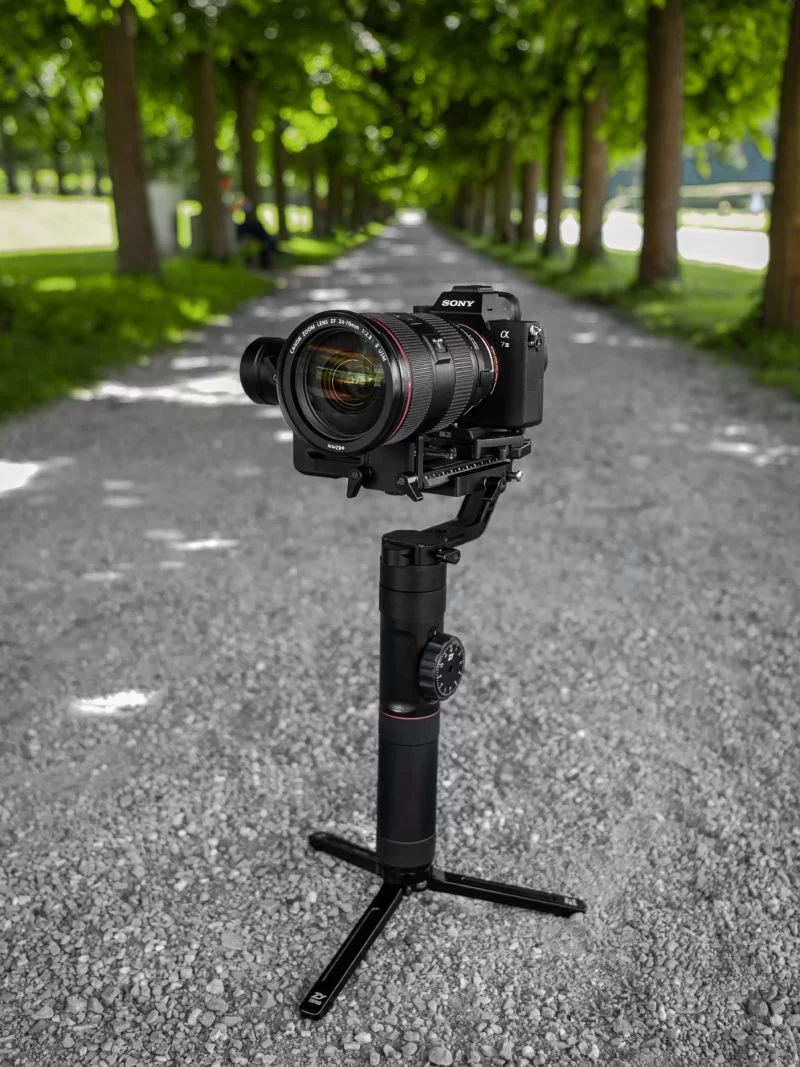 Disadvantages of mirrorless cameras
One of the biggest disadvantages of mirrorless cameras is poor battery life due to the constant use of the electronic viewfinder or the display. In addition, many mirror-less system cameras have a slow autofocus, which is not suitable for fast action photography. Complex menu systems (due to additional functions and options) and a limited selection of lenses from some of the manufacturers that have recently entered the arena of mirrorless system cameras also reduce the appeal a little. However, I expect most of these problems to be resolved in the future, so most of these shortcomings will be temporary.
Despite these disadvantages, most modern mirrorless cameras are exceptionally good and offer excellent image quality and autofocus performance that they can keep up with their DSLR colleagues.
The best mirrorless system camera in 2020
We have decided to compile a list of the best mirrorless cameras that can be bought in 2020. The ranking is based on our personal experiences and preferences. Please note that we have prioritized the list based on an overall rating and not on specific characteristics.
Here are our top 10 best mirrorless system cameras in 2020. PS: If you are specifically looking for a camera for landscape photography, we have created a separate list with our tests and recommendations.
1. Sony A7 III – Best mirrorless system camera
If you think of the best mirrorless system camera, which we think has the best balance between functions, lens selection and price, it was clearly the Sony A7 III.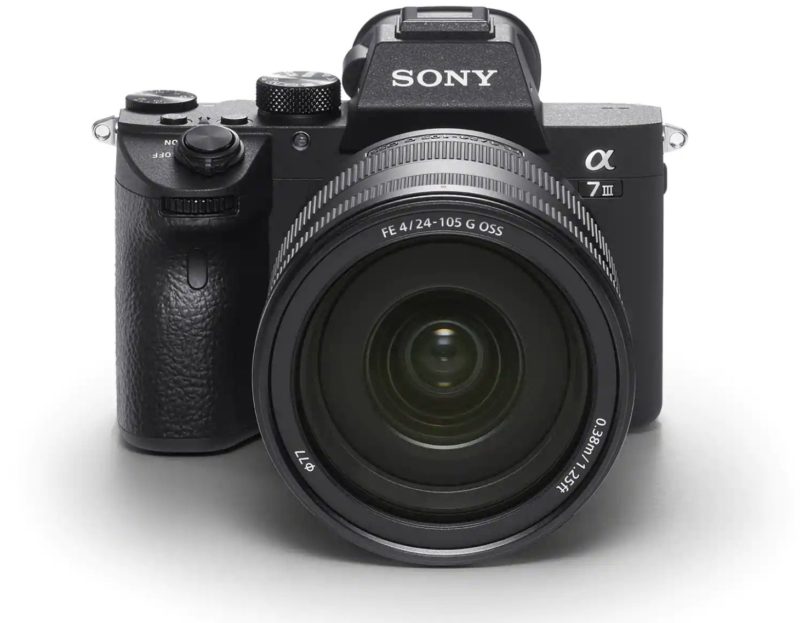 With its 24 MP sensor (enough for most requirements) and a fast processor that can record 4K videos, an astonishingly fast and precise autofocus system, a wide range of native lenses and third-party lenses, the Sony A7 III is one high-performance full-frame camera that can meet most photographic requirements and is therefore the best system camera in our eyes.
Advantages and disadvantages of Sony A7 III
The biggest disadvantage of the A7 III in our opinion are the complex and crowded menu systems. Some basic functions are also missing, such as an intervalometer or lossless compressed RAW images . In view of the number of areas in which the camera can be used, we decided to give this camera the first place in our list.
2. Nikon Z6
The launch of Nikon's mirrorless system camera in 2018 was very exciting for many Nikon fans (including some of our team members at Techzle, who have been using Nikon DSLRs for many years). As Nikon releases more and more lenses for the Z system, these cameras have the potential to be one of the best mirrorless camera on the market.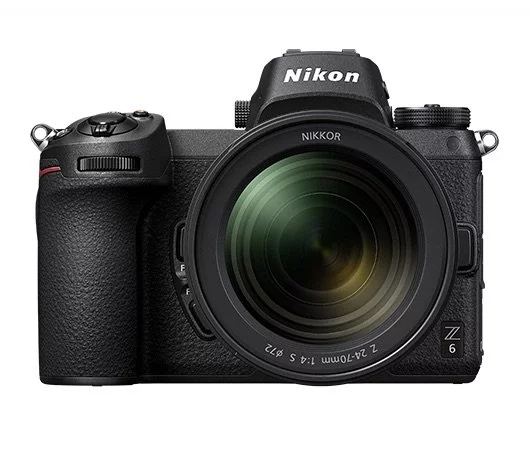 Although Nikon announced both Z6 and Z7 cameras at the same time, the release of the Z6 was delayed. The similarities between Z7 and Z6 cannot be overlooked. This includes the identical body, the identical ergonomics and the very similar functions. Nevertheless, we decided to give the Z6 second place. It is Nikon's best mirrorless camera.
Advantages and disadvantages of the Nikon Z6
Thanks to its 24 MP CMOS sensor, a fast EXPEED 6 processor that can process 10-bit 4K video recordings, exceptional 5-axis image stabilization (IBIS), proven Nikon ergonomics, a clear menu system and an exceptional one electronic viewfinder, the Nikon Z6 is an excellent choice. But not only for photography, but also for videography . Although Nikon currently only provides a few native lenses for the Z6, the camera with the optional FTZ adapter can be used with hundreds of existing Nikon F-mount lenses (Nikon and third-party options).
The biggest disadvantage of the Nikon Z6 is the auto focus system – especially when it comes to tracking fast-moving subjects. In view of the fact that Nikon traditionally had a few cameras with their DSLRs that were awarded the title of "best mirrorless camera" for photography, we expect the mirrorless system to have at least similar capabilities. We anticipate that Nikon will make some efforts to optimize the auto focus system on the Nikon Z6 and add special tracking features such as the ability to track and focus on a subject's eyes. If Nikon fixes these issues, it may even be our next best mirrorless system camera.
3. Sony A7R III
The Sony A7R III is best for those who care about high-definition images.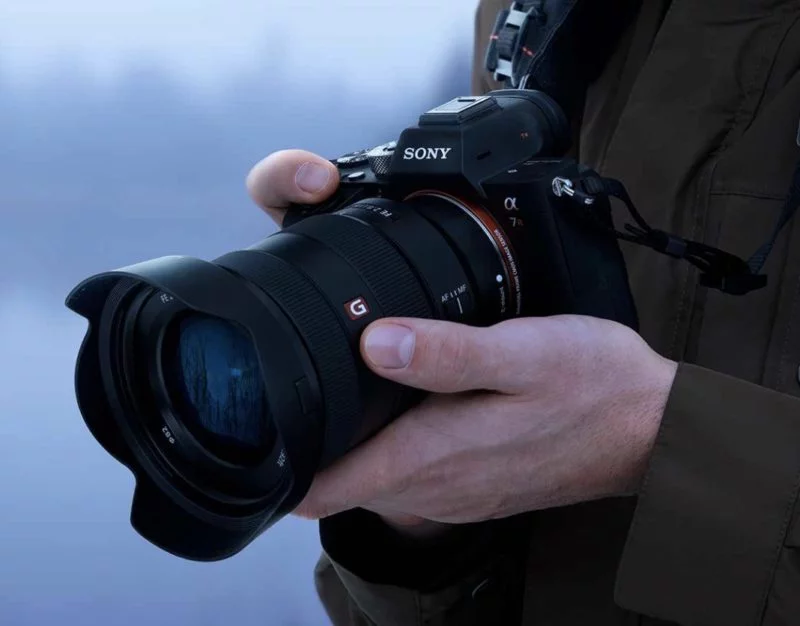 The best mirrorless camera in 2020 is the Sony A7R. Thanks to its 42 MP CMOS image sensor with excellent dynamic range, an excellent auto focus system, a large selection of lenses from original and third-party manufacturers, as well as a long-life battery, the Sony A7R III has become the first choice for many photographers. Though a little more specialized than the Sony A7 III and more aimed at landscape, fashion, studio and architecture photographers, it is still one of the best and even the best mirrorless system camera on the market for its intended use.
Advantages and disadvantages of Sony A7R III
The weaknesses we found match very closely with those of the Sony A7 III in first place: a rather complex and unorganized menu, the lack of a built-in intervalometer and below-average ergonomics may be the biggest issues that Sony engineers should work on , Given that the Sony A7R III is likely to be used outdoors more often, Sony should have ensured that the camera is properly weatherproof (reports from independent sources showed weaknesses in weather sealing on the bottom of the camera). Nevertheless, in our opinion, it is the best mirrorless system camera for landscape, fashion, studio and architecture photographers.
4. Nikon Z7
It is impressive how many areas Nikon has covered with the release of the Z7 and has exactly met the needs.
Without the limited selection of native lenses and the challenges of tracking fast-moving subjects, the Nikon Z7 might have been higher on our list. Nevertheless, the Nikon Z7 with its excellent 45 MP BSI CMOS image sensor, which offers a very high dynamic range, excellent integrated functions, excellent ergonomics and a very bright digital viewfinder, is in our opinion one of the best, if not the best mirrorless camera in the market for landscape, product and architecture photographers.
Advantages and disadvantages of Nikon Z7
This camera is easy to understand for every Nikon connoisseur and, in conjunction with the native Z-mount lenses, offers exceptional image quality and a new level of clarity and sharpness, even when using the compact 24-70-mm f / 4 kit lens ,
Similar to the Z6, the Nikon Z7 has its own challenges. As we have seen in the past, Nikon has mainly done firmware updates for its DSLR cameras as a fix. It's very rare for new features to be provided through firmware updates, for which Nikon has often been criticized. With the introduction of mirrorless cameras that house a high-resolution electronic viewfinder, image stabilization in the body and other functions that we have never seen in DSLR cameras, it is particularly important for Nikon to focus on updating the camera firmware, so theirs Products remain desirable and competitive.
During the introductory session of the Nikon Z7 camera, I was particularly concerned about future firmware updates for Nikon's mirrorless cameras. So I decided to ask a Nikon representative about it. I have been told that Nikon is very committed to the Nikon Z-Mount and future products. I was also promised that Nikon plans to release more updates for the Z6 / Z7 series cameras than before. Finally, the representative told me that the company is very open to all customer feedback and that every request is taken very seriously. We will see.
5. Sony A9, one of the best mirrorless cameras
The Sony A9 was the first mirror-less camera that could actually compete with DSLR when it came to fast action.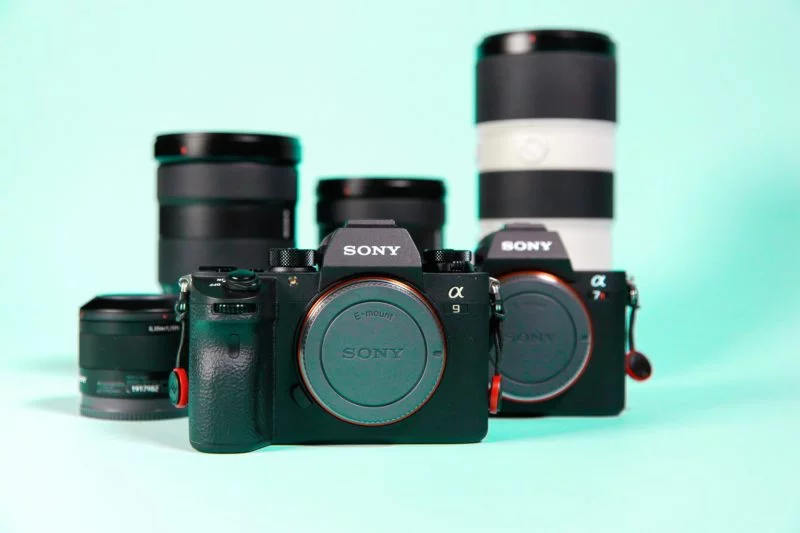 After testing the Sony A9, we were very impressed. The auto focus features, the incredibly high burst speeds of 20 frames per second and the large buffer that you normally don't see in other candidates for the best mirrorless system camera are the most obvious reasons for this. Although Sony only had a 100-400mm lens at the time of release to demonstrate its capabilities, the company later launched a 400mm f/2.8 super telephoto lens . More telephoto lenses will follow.
Advantages and disadvantages of Sony A9
Sony wanted to launch the A9 as their "top mirrorless camera" for fast action shots. At the time of its launch, it was 4,300 euros more expensive than all other cameras in the Sony A7 series. However, the camera has seen huge price drops lately, making it much cheaper than its direct rivals, the Nikon D5 and Canon 1D X Mark II . Our biggest complaints with the Sony A9 have been the lack of super telephoto lens options, the same cluttered Sony menu system, small buttons that are difficult to access with gloves in the field, and general ergonomics.
If Sony wants the A9 to keep up with its big rivals in the future, these problems should be fixed in the next version. Despite the shortcomings and the lack of lens options, the Sony A9 made it into our selection for the best mirrorless system camera.
6. Fujifilm GFX 50S
The only mirrorless medium format camera in our list is the Fuji GFX 50S, a 50 MP monster specially designed for landscape, architecture, fashion and studio photographers. It is particularly suitable for photographers who need as much resolution as possible for their work.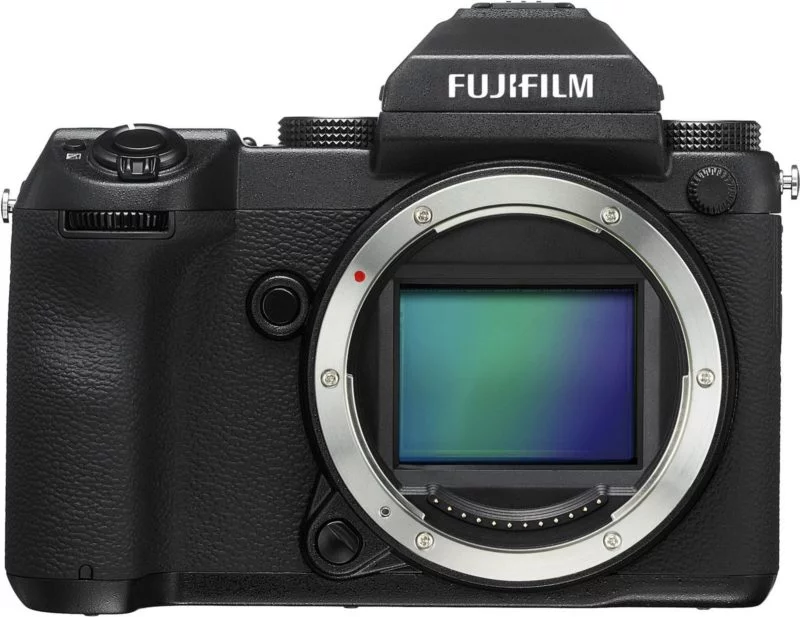 Although Fuji has introduced two other medium format cameras since the release of this camera (the GFX 50R and GFX 100S), this camera has still made it onto our list. The GFX 50R is smaller, lighter and cheaper than the GFX 50S. But it also has limitations, such as a smaller handle, no OLED display on the top, few buttons and only a two-axis LCD display tilt. The GFX 100S, on the other hand, is an expensive, high-quality 100 megapixel model with sensor stabilization, phase detection pixels and 4K video recording. Unfortunately, this is still under development and is estimated to cost around $ 10,000. This makes the GFX 50S the most balanced medium format camera among the three.
Advantages and disadvantages of Fujifilm GFX 50S
Although the GFX 50S does not offer all the advantages of a modern full-frame camera and the autofocus system with contrast detection is not particularly fast, it is still a remarkable medium-format camera with impressive image quality. Although the Hasselblad X1D 50C is another mirrorless medium format option on the market, we have found that it has a number of problems compared to the Fuji GFX 50S, such as: B. a very long start-up time or the lack of some basic functions. That's why we give Fuji our vote and from now on call it Fujifilm's best mirrorless system camera.
Since its release, the Fuji GFX 50S has received a number of firmware updates that have fixed many bugs and added other features to the camera. This shows Fuji's continuous commitment to their camera models, which unfortunately we see less with other camera manufacturers.
7. Fujifilm X-H1
The Fuji X-H1 is the mini version of the GFX 50S and my personal favorite among all X-series cameras that Fuji has produced so far.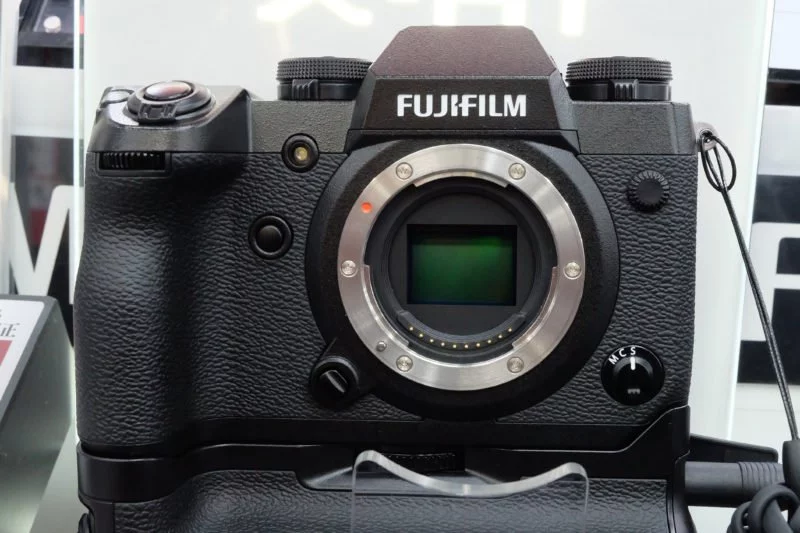 The functions that this camera offers, including the amazing ergonomics and the excellent 5-axis IBIS, the first of its kind in a Fuji X series, are far more convincing. After using the X-H1 extensively earlier this year when traveling, I fell in love with the camera and decided to keep it as a camera.
Advantages and disadvantages of Fujifilm X-H1
Although the X-H1 does not have all the latest features and improvements from other Fuji cameras, I still chose it. This was mainly because I found it better and more practical for my needs. For me, the X-H1 is also ergonomically just great. Thanks to a much larger and deeper handle, it fits perfectly in the hand. In addition, it has a very useful OLED top display that the X-T3 (next rank) is missing.
Anyone who owns a Fuji camera can confirm that the biggest advantage of Fuji cameras is related to the amazing lenses. Fujifilm engineers know how to make incredibly sharp, light and weatherproof lenses that can be taken anywhere. Simply put, the X series lenses are good examples of APS-C lens design.
8. Fujifilm X-T3
The latest high-end camera from Fujifilm is the X-T3, The most advanced camera in the X series that is still being manufactured.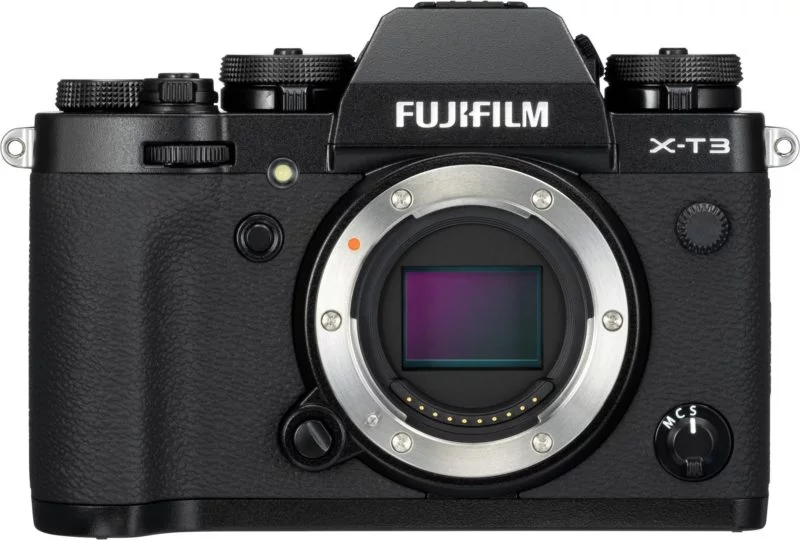 Advantages and disadvantages of Fujifilm X-T3
With its 26 MP X-Trans BSI CMOS sensor, which delivers excellent image quality, the Fujifilm X-T3 is an excellent photo camera. The fast processor with 4 cores processes up to 400 Mbit/s. The camera is therefore 10-bit 4K capable and can record videos with 60 FPS and in F-Log. The Fuji X-T3 is an impressive still and video camera with an expanded dynamic range for video recordings. In addition, it has an incredibly fast and precise autofocus with a whopping 2.16 million pixels for phase detection and a bright viewfinder with 3.69 million pixels.
Because of its film capabilities, it is one of the most feature-rich DSLMs on the market, so it is compared to video-oriented cameras like the Panasonic GH5/GH5S. So if you need a video camera, the Fuji X-T3 may be the best mirrorless camera for you.
9. Canon EOS R
Similar to Nikon, Canon launched its first mirrorless full-frame camera, the Canon EOS R, in 2018. And like Nikon, Canon plans to launch more lenses in the coming years to make this system even more comprehensive.
With a 30 MP CMOS sensor, a fast DIGIC 8 core processor that can process up to 30 FPS 4K 10-bit video, a dual pixel CMOS autofocus with which motifs focus quickly and precisely actively tracked, a solid 3.69 million-point OLED viewfinder, with integrated WiFi + Bluetooth and new functions, such as the multifunction bar, the EOS R is a solid first release for Canon, especially at a price of 2,000 euros. Although I have used the Canon EOS R so far, some functions are rather limited compared to the competition. For example, it lacks a second SD card slot or sensor stabilization. The image stabilization must therefore take place entirely in the lens.
Advantages and disadvantages of Canon EOS R
Compared to the Nikon Z6, the EOS R offers several advantages. Among other things, it has a fully movable LCD screen that is ideal for video recordings. There is also a much larger buffer memory and a CMOS autofocus with two pixels for tracking moving subjects.
I also like the ability to move the focus point on the LCD screen while looking through the viewfinder. I wish Nikon had also implemented this function on the Z series cameras. What Canon did right at the start gives professionals confidence by putting high-quality lenses on it, like the RF 24-105 mm f/14L, the RF 28-70 mm f/2L or the RF 50 mm f/1.2L. It is Canon's best mirrorless system camera.
10. Panasonic DC-G9
Our top 10 list of the best mirrorless system cameras has only included APS-C, full-frame and medium format cameras. But what about Micro Four Thirds sensors ? Although it's been a while since we saw an Olympus flagship product, the Panasonic G9 is one of the best mirrorless system cameras. In any case, it deserves to be included in this list.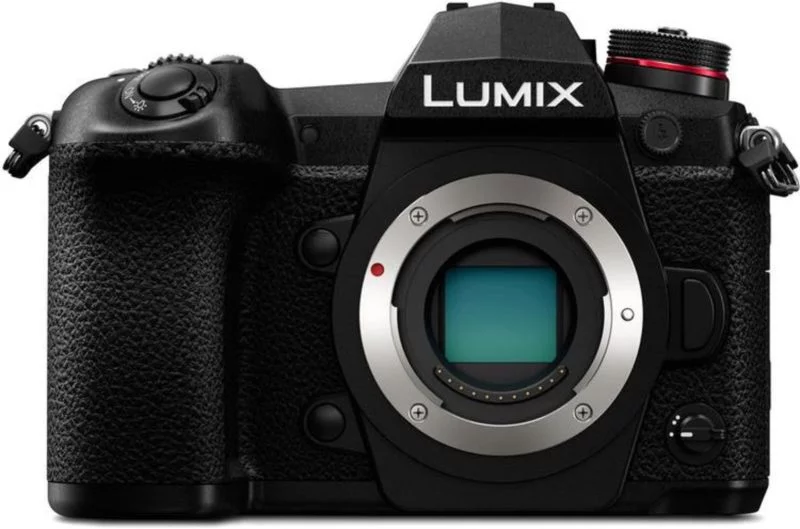 Thanks to the 20 MP digital live MOS sensor and the fast image processor, the DC-G9 is able to record 4K video recordings at up to 60 frames per second. The excellent 5-axis stabilization with which the system camera can take high-resolution still images at 80 MP, the excellent 3.68 million-point OLED viewfinder with an impressive 0.83x magnification and the high-resolution 3-inch free-angle Touchscreen make this camera even more practical. However, both wireless transmission options (such as Bluetooth and WiFi) and their exceptionally good ergonomics make them one of the best Micro Four Thirds cameras on the market.
Advantages and disadvantages of Panasonic DC-G9
The Panasonic DC-G9 has a wide range of functions that make it desirable for both still images and video recordings. There is also a large selection of lenses available for the Micro Four Thirds mount. Panasonic has put a lot of effort into making the G9 an excellent camera. But control options such as the thumb joystick (which is also available on the optional battery handle), the mouse wheel, the 4-way switch or the right buttons in the right place make a big difference. Combined with a well-organized menu system, using the DC-G9 is a pleasure. It is therefore Panasonic's best mirrorless system camera – at least when it comes to the fun factor.
Summary
There are currently many good mirrorless system cameras on the market. In our opinion, the Sony A7 III is the best mirrorless camera, because it is a good all-rounder for all photographers and has the best balance between price and functionality. However, when buying a new camera, you should always keep an eye on your own needs. Only then will the best results be guaranteed. Depending on the location, a different camera can also be the best camera for you.