There is a good chance that you also use public transport in a holiday country.
Dennis Gandasoebrata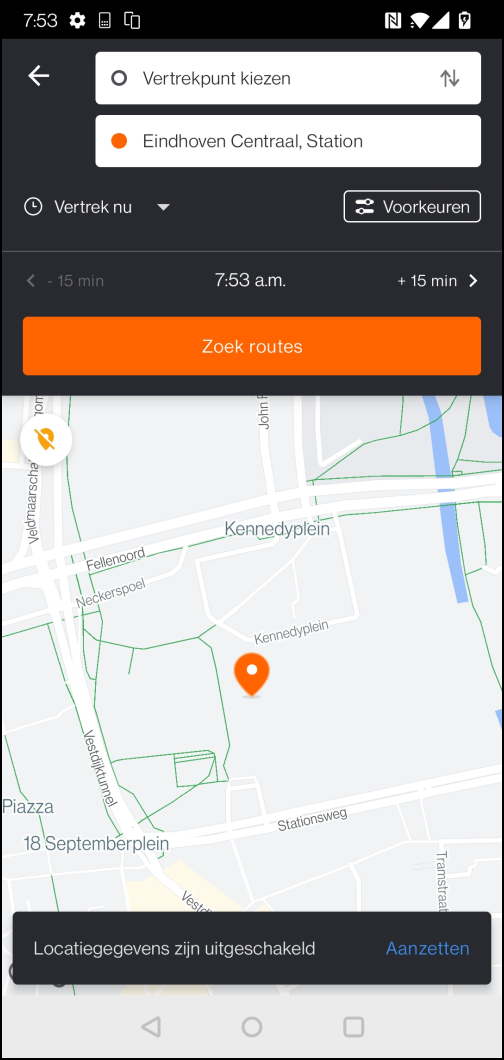 Naturally, you preferably use the local apps for the most accurate information. However, the makers of Moovit provide a useful alternative. The app collects public transport data from popular holiday destinations. The makers regularly add new locations. More than 80 countries are now supported.
In addition to static information, including routes and types of public transport per region, the app also shows delays and current travel times. You can save multiple routes in a favorites list so you always have them at hand. While traveling the route you can receive step-by-step instructions. For example, you will also hear when it is time to get out. There is also support for bicycle sharing, which shows you which locations have bicycles available. Moreover, you see real time where the selected vehicle (e.g. a train or tram) is located.
There is a free version available, but you have to accept the relatively large number of advertisements.
In addition to an app for Android and iOS, the functionality is also available via a web app. You can also plan the routes on the computer.
Moovit https://moovit.com

Price: Free (includes in-app purchases)
System requirements: Android (version varies by device), iOS 12.0+
Language: Dutch, English