Enjoy exploring the world and keeping track of the beautiful locations you have already been to.
Dennis Gandasoebrata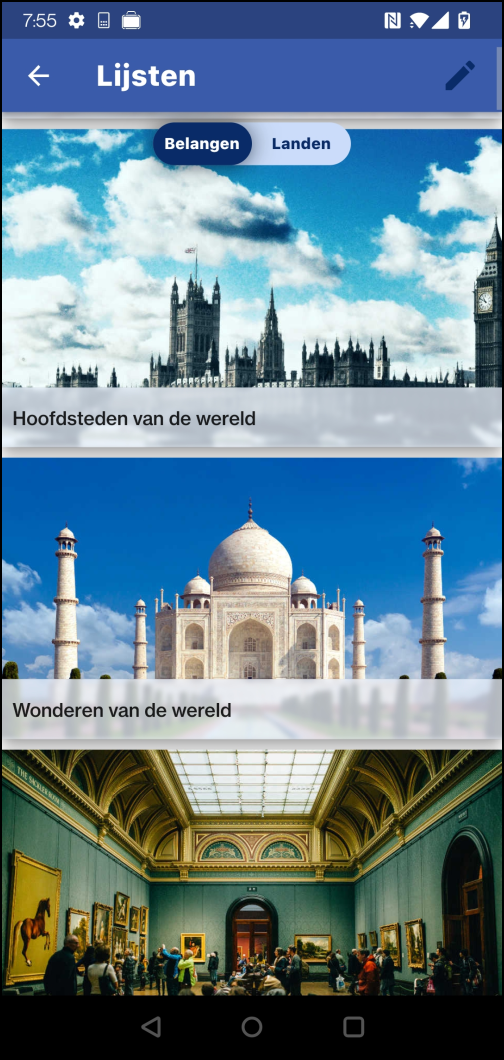 Of course you can hang up a world map and keep track of the locations with physical pins, but it can also be done digitally. With the Visited App you can keep track of which places you have visited, but also which locations are still on your wish list.
The app offers a stream with different photos, similar to the design of a social platform such as Instagram. Handy if you are looking for inspiration. The ability to keep track of statistics, for example what percentage of the world you have already seen, is nice. You can also view statistics based on activities. For example, you can see in which countries you have skied.
Visited Travel App uses an editorial team. Updates are regularly posted in which you can read about new facts and activities. That information helps when planning a new trip. You can also set goals in the app and see how far you have come – literally and figuratively. While viewing locations you can 'like' them and show your interest in them. When you then plan a new trip, the app retrieves your own selection and you can use it to determine the route.
Visited https://visitedapp.com

Price: Free (includes in-app purchases)
System requirements: Android (version varies by device), iOS 13.0+
Language: Dutch, English