Suzuki has announced the price of the Hayabusa 25th Anniversary. The exclusive anniversary model, twenty-five years after the introduction of the now legendary GSX-R1300, is coming to the Netherlands in a limited edition and is available immediately.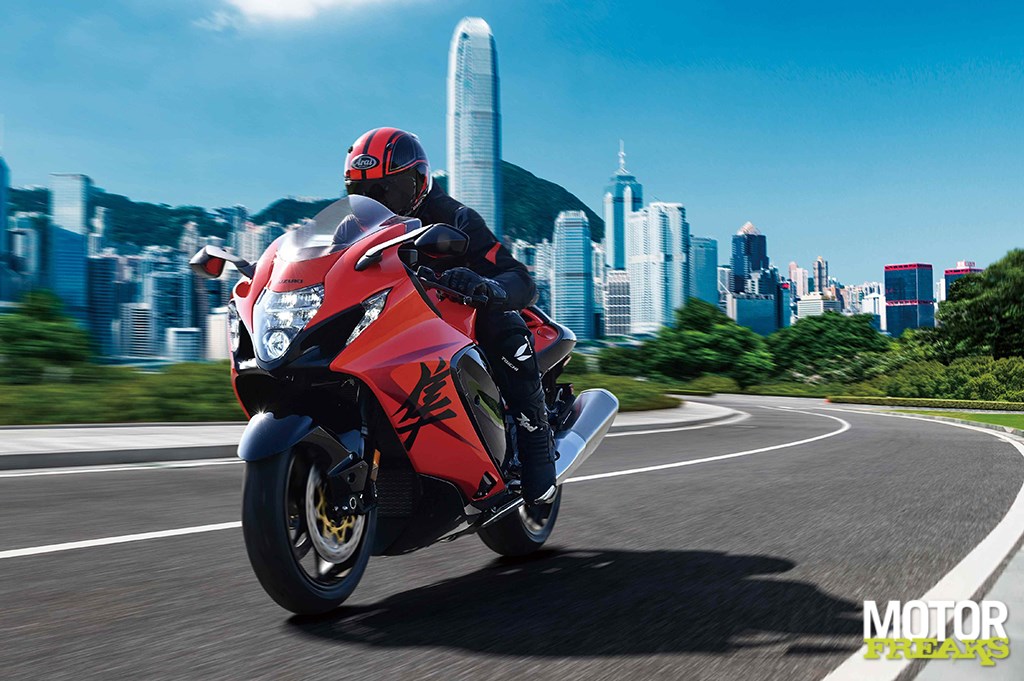 We know we've said it before and we're repeating ourselves, but no bike has made as much of an impact from day 1 as the GSX-R1300 Hayabusa. Who has managed to loosen so many tongues. Busa, as the bike is affectionately called by the fans, even stirred up politics, as far away as Brussels. So much power, a top speed of 300 km/h, it should be banned.
However, the commotion had the opposite effect, it immediately gave the Hayabusa a legendary and mythical status, which it still has to this day. The introduction of Euro 4 seemed to herald the end of the first production motorcycle with a top speed of 300 km/h on the Nardo test track in the south of Italy, but the farewell turned out to be short-lived: in 2021 the third generation was presented to met the even stricter Euro 5 emission requirements.
Two years after that introduction, it has been 25 years since the introduction of the first Hayabusa and to appropriately commemorate this, Suzuki announced an anniversary edition at the beginning of July: the Hayabusa 25th Anniversary.
This unique model is immediately recognizable by its special and exclusive orange/black color scheme. Furthermore, original engravings are applied to, among other things, the mufflers and the chain. A unique buddy seat cover and gold anodized details on the swingarm and front brake discs complete the look.
The anniversary edition of the Suzuki Hayabusa is available from 22,899 euros and is only available to a very limited extent through the Suzuki dealer. All buyers of the Suzuki Hayabusa 25th Anniversary also receive a one-year membership of the Hayabusa Club Holland. That's a bargain, because a standard Hayabusa costs € 22,399. All Suzuki engines come with a 6-year warranty as standard, which is a reassuring thought.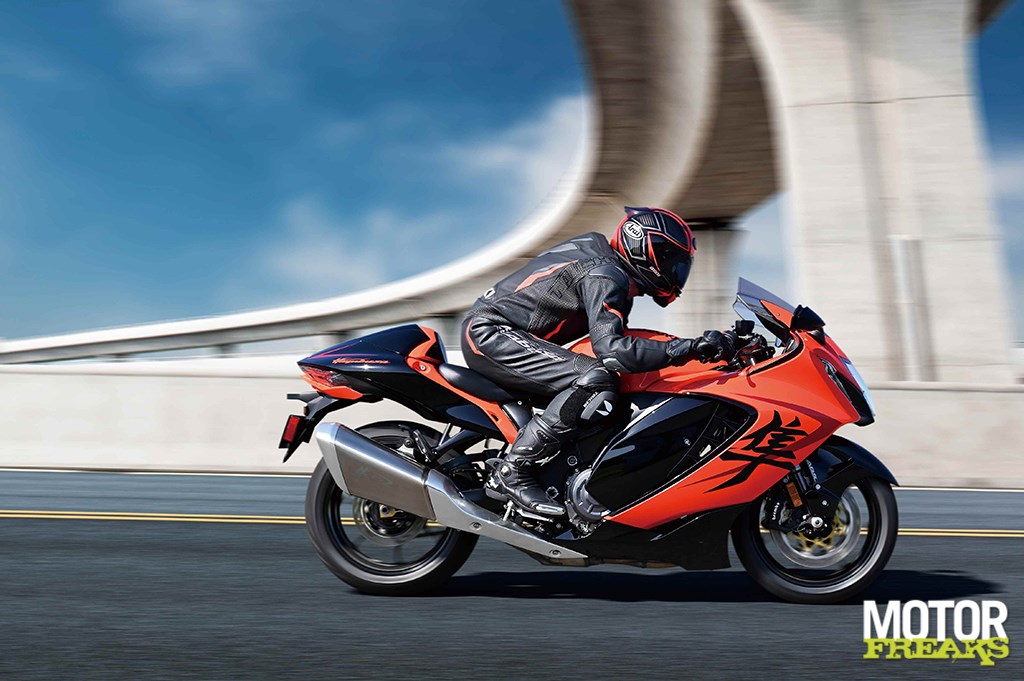 – Thanks for information from Motorfreaks.