The Mercedes C 300e and BMW 330e are plug-in hybrids. Such business cars with a plug offer so many advantages that you are actually crazy if you opt for a Mercedes or BMW without a charging cable.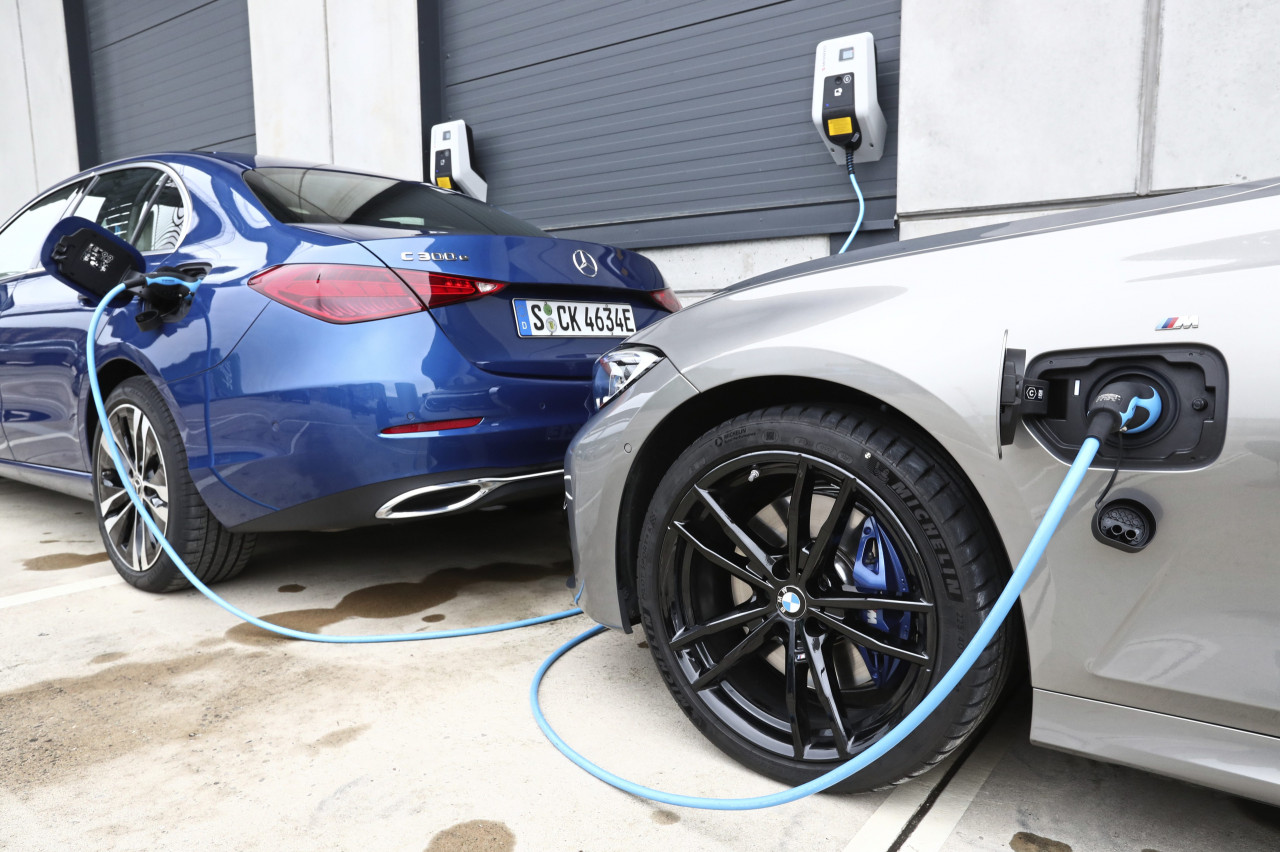 The 4 benefits of a business car with a plug that you read below, come from Auto Review 2/2022. That edition is now in the shops and contains more information than we can fit on our website. Because in our extensive comparative tests, each car can collect up to 5000 points in 43 categories. Forty-three!
1. 50 percent discount on road tax
The battery pack of the plug-in hybrid powertrain makes the car heavier, but in return you get a 50 percent discount on the motor vehicle tax! For that quarterly lucky break, it does not matter what the car costs (as is the case with EV subsidies) and that is a good thing, because these are cars worth more than 55,000 euros.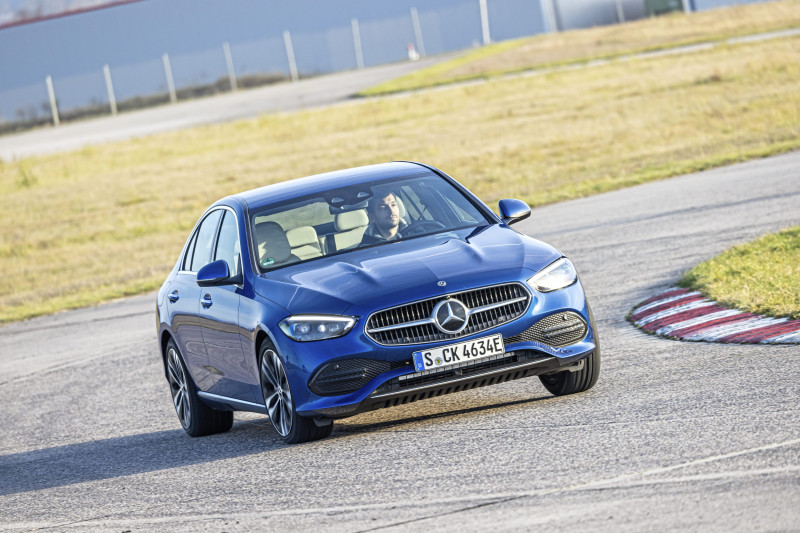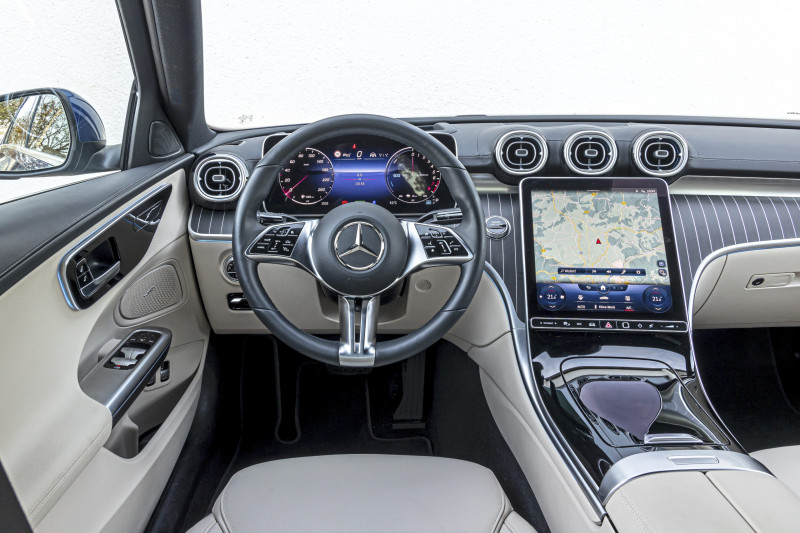 2. No subsidy, but a BPM discount
The Mercedes C 300e costs 55,094 euros and the BMW 330e is in the price list for 56,384 euros. Those amounts sound less intense when you know that a simple 3-series or C-class also quickly costs 50 mille … Why is the price difference so small? That's in the bpm purchase tax: if you buy a simple C 180, more than 6000 euros of the purchase amount goes to the Dutch government. With an economical plug-in hybrid that is only 312 euros. The rest goes to Mercedes.
Sign up for our CO2-neutral newsletter with free-range messages about electric driving.
Leave your email address.
3. You get more horsepower for your money
The plug-in hybrid powertrain of the Mercedes C 300e delivers 313 hp and 550 Nm, while the BMW 330e is sent onto the road with 292 hp and 420 Nm.
For comparison: an equally expensive Mercedes C 200 without a plug produces 204 hp and 300 Nm of torque. At BMW, the difference is smaller: an ordinary 330iA 'does' 258 hp and 400 Nm.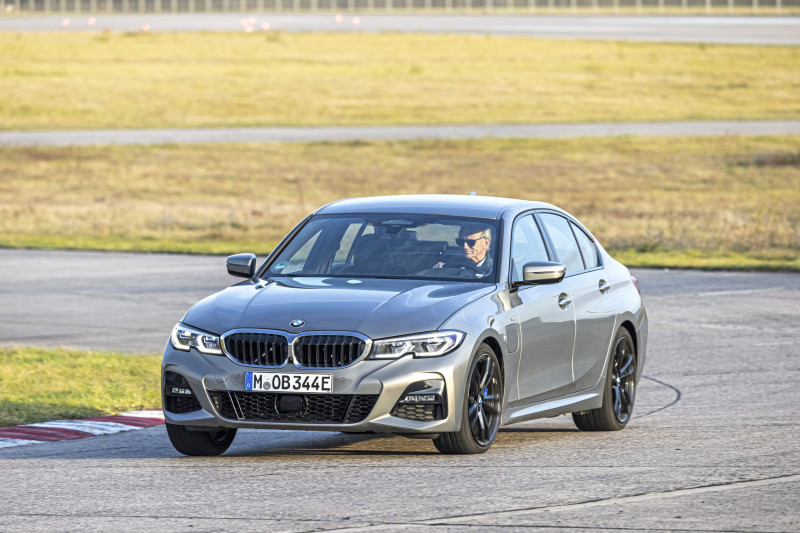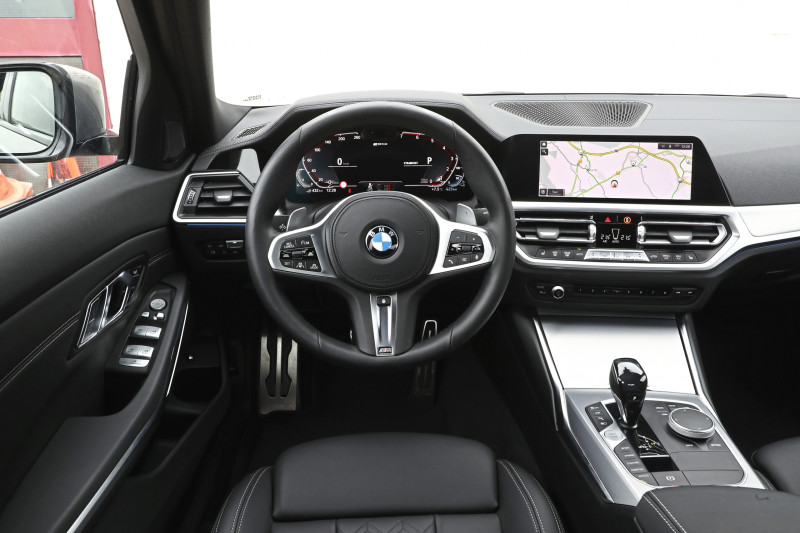 4. Plug-in hybrids drive more economically
Suppose you are lazy and never remove the charging cord from its packaging, then the fuel consumption remains below 8.0 l/100 km. Because even if the battery charge is at 0 percent, there is always a small buffer that makes it possible to drive the sedans like a regular hybrid. You continue to recover braking energy and briefly drive electrically at low speeds.
If you are smart, you will charge regularly. Electricity is cheaper than gasoline. With a full battery, the Mercedes 300e drives 73 kilometers in practice and in the 3-series the combustion engine kicks in after 34 kilometers.
Bonus tip: air suspension for Mercedes C 300e
Mercedes customers who crave comfort like a fish for water have to rely on the plug-in version of the C-Class. Because the C 300e has air suspension and level control on the rear axle.
Conclusion
Plug-in hybrids such as the Mercedes C 300e and BMW 330e are more powerful and more economical than the base models and do not cost much more to purchase. Moreover, you have to pay less motor vehicle tax and you save money by driving on electricity instead of petrol.
Do you want to know why the Mercedes 300e is smoother and more comfortable than the BMW 330e? Read the full test in Auto Review 2/2022. Buy it in the supermarket or online in our webshop.