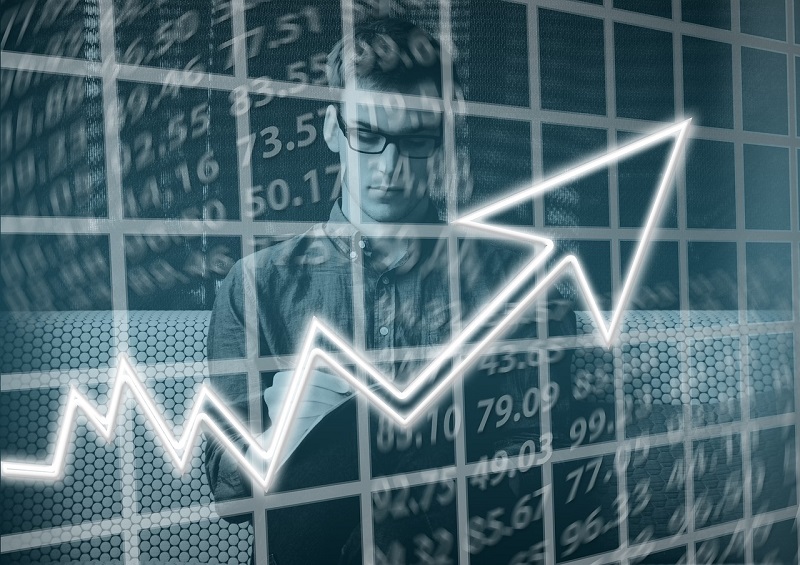 Starting and running a small business on a limited budget can seem daunting, especially when it comes to marketing. Promoting your brand and attracting new customers takes strategic planning and creativity.
The good news is there are many affordable tactics you can leverage to get the word out about your company, even with restricted resources. In this article, we'll explore actionable and budget-friendly marketing ideas for small business owners.
1. Leverage Social Media
Social platforms like Facebook, Instagram, Twitter, and more are effective for small business marketing. Build your presence by creating business pages and profiles. Post engaging content like photos, videos, stories, and updates regularly.
Use relevant hashtags and tag relevant brands or people to extend your reach. Run contests and giveaways to build followers and email lists.
Social media provides a level playing field to compete with big brands through compelling content that captivates your audience.
2. Network Online and In-Person
Networking online and in person is invaluable for small businesses. Join relevant Facebook groups and discussions to connect with your audience. Attend local events, conferences, and trade shows to interact with potential customers. Connect with industry influencers on social media and follow each other.
Partner with complementary brands for cross-promotion opportunities. Word-of-mouth referrals are powerful, so focus on growing your network and nurturing relationships. Offer to collaborate or share resources to help others while raising awareness about your business.
3. Focus on SEO
Search engine optimization (SEO) helps people find your website through search engines like Google. Research target keywords potential customers use to find your products or services. Optimize website content using those keywords organically.
Create blog posts with free and commercial stock images and videos optimized for keywords to boost visibility. Get back-links from high-authority websites by contributing guest posts or content. SEO increases organic traffic to your site and helps you rank higher in search results without paying for ads.
4. Email Marketing
Email marketing is an extremely valuable strategy for small businesses to connect directly with customers. Collect email addresses by offering free giveaways like e-books or coupons to incentivize signups. Send out promotional emails highlighting new product launches, special deals, sales, and upcoming events. Provide subscribers with helpful content that solves their problems and adds value.
For example, send tips for using your product more effectively. Make special discount offers and highlight time-sensitive promotions to encourage purchases and website traffic. Personalize messages by including customer names and relevant details.
Use email segmentation to target different groups with tailored messaging. Just ensure you only email those who have opted-in and avoid spamming. Overall, email is a highly cost-effective tactic for small businesses to stay top of mind.
5. Offer Promotions
Running special promotions is an excellent way for small businesses to spark interest and acquire new customers affordably. Offer daily deals sent by email that are only valid for 24 hours to incentivize immediate action.
Provide limited-time percentage discounts on orders to boost sales. Offer free giveaway gifts like samples or e-books with any purchase over a certain amount. Referral programs encourage sharing and word-of-mouth marketing. For example, give existing customers $10 off for every new customer they refer.
Promotions create excitement and allow small businesses to gain traction even with limited budgets. Just be careful not to offer too many discounts, or you'll erode profit margins.
The key is finding a balance between providing real value and making profitable sales. Promotions should be timed strategically around significant marketing campaigns or initiatives.
6. Create Valuable Content
Creating high-quality, valuable content should be an ongoing focus for small businesses. Consistently publish blog posts, videos, podcasts, and infographics that provide helpful information related to your products, industry experience, or topics your target audience cares about.
Content marketing helps establish your business as a trusted authority and thought leader. It also naturally improves SEO by giving search engines more optimized web pages to index. Distribute your content across multiple platforms like your website, social media, YouTube channel, and more to maximize exposure.
While producing genuinely great content is time-intensive, it attracts and converts potential customers. Over time, content builds recognition and loyalty for your brand. For small businesses with not much budget, content marketing done right delivers an impressive return on investment in the long run.
7. Leverage Print Marketing
While digital marketing dominates today, print marketing remains a viable option for small businesses on a budget. Essential print collateral like business cards, flyers, and brochures help introduce and promote your brand locally. All employees should carry business cards to hand out anytime an opportunity arises.
Print flyers and brochures to distribute at relevant local events, trade shows, networking meetups, and more. Place local print ads in newspapers, magazines, or directories your target customers are likely to read. Billboards situated along busy roads capture the attention of passersby.
Print marketing materials are relatively affordable to produce, especially in small batches. To maximize value, hand them out and display print collateral smartly where your ideal customers will see it. Integrated thoughtfully as part of a broader strategy, print marketing can help small businesses build awareness in their community.
8. Use Guerrilla Marketing Tactics
For small businesses, guerrilla marketing tactics allow you to promote your brand in unconventional ways. Chalk drawings on sidewalks with your business name and logo spread awareness to pedestrians. Stickers with your logo can be displayed on public benches or vehicles.
Organize flash mobs at local hotspots or events. Set up temporary pop-up shops at busy locations to interact directly with customers. Guerrilla tactics enable small business owners to think outside the box and generate buzz through innovative approaches.
9. Partner With Influencers
Influencers like bloggers, social media personalities, or industry experts with big audiences can expand your reach. Sponsor their content or send them free products to review or feature. Invite them to guest post on your blog.
Co-host a webinar, workshop, or event together. Most influencers are happy to partner with brands they believe in. Make sure to target influencers who genuinely align with your business. Through key partnerships, small businesses gain access to new networks and tap into new markets affordably.
Conclusion
Marketing a small business on a budget is very achievable through creativity and resourcefulness. With various low-cost tactics, from leveraging social media to email marketing and print materials, small business owners have many options to choose from and test. The key is consistently staying in front of customers to build awareness and traffic. Maintain an agile mindset. Keep experimenting with new marketing activities and tools to determine what resonates best with your audience.