WhatsApp has released a new update that expands the security of the app. This way your account remains protected!
New update for WhatsApp
Just update! An update for WhatsApp is available, which brings a new feature to the app. In the new version of WhatsApp, the security of the app is a lot better. You get an additional security feature, so you can be sure that you always have access to your own account. With the new update you can have a verification code sent via your email.
Also read: The end of WhatsApp is near (and we are happy about that)
WhatsApp previously added passkeys, so you no longer have to remember separate passwords to secure your account. Instead, the new security way unlocks an account with Face ID or Touch ID. Now you get an additional verification method, because you will soon also be able to receive codes by email. This is how you make the security of your WhatsApp account even better!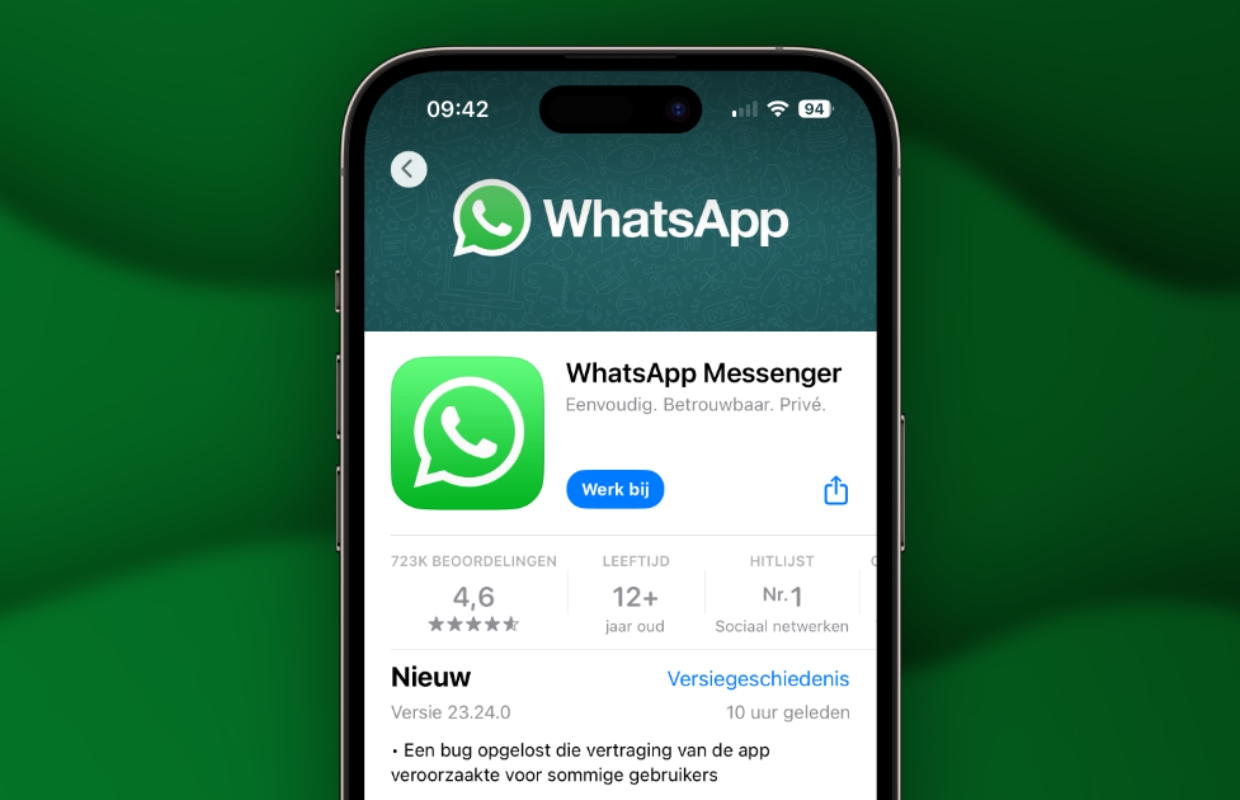 Secure WhatsApp with your email address
To enable you to receive a verification code via your email address, you must first update WhatsApp to the latest version. You can now update WhatsApp to version 23.24.0 in the App Store, which is available to everyone. Do you have the latest version on your iPhone? Then adding your email address to the security of your WhatsApp account is done as follows:
Open 'WhatsApp';

Go to 'Settings > Account';

Tap 'Email address';

Enter your email address and tap 'Next';

Enter the verification code and finally choose 'Verify'.
You can now use your email address to log in to your account. This is especially useful if, for example, you are abroad and do not have access to your own number. You can still log in to WhatsApp by sending a verification code to your email address. With this new security, you are no longer completely dependent on your telephone number on WhatsApp, which is also useful if your phone is stolen, for example.
This new method of security on WhatsApp is an addition to the existing verification methods. It is therefore not a replacement for sending verification codes via SMS. This gives you multiple ways to log in to your account.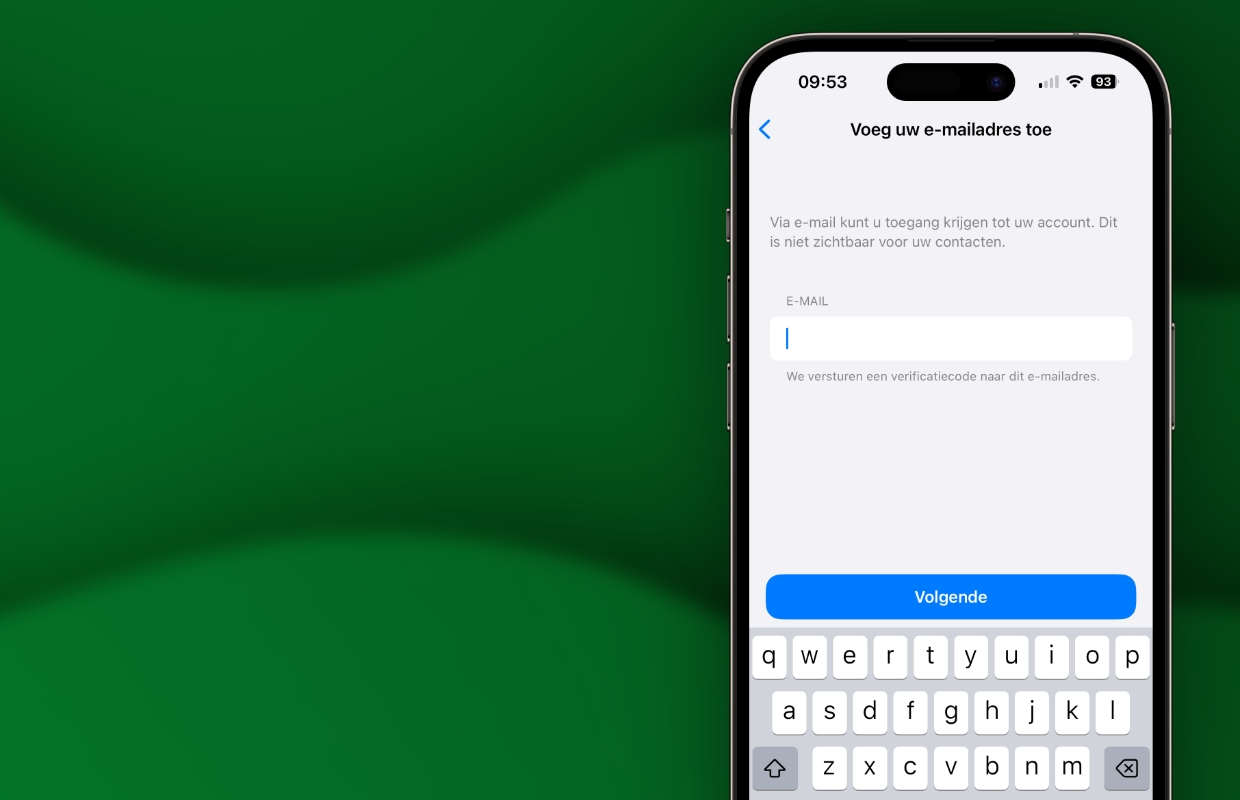 More tips for WhatsApp
Good to know: Meta has already indicated that your email address will not be used for other purposes. Other users on WhatsApp cannot see your email, it only remains visible to you. This way you can be sure that your privacy is guaranteed and that you almost always have access to your account on WhatsApp.
Also read: WhatsApp is now much better on the Mac (and is coming to the iPad)
It is advisable to enable two-step verification, so that you can be sure that your chats (with photos and videos) are well secured on WhatsApp. Do you find the new security useful and would you like more tips for WhatsApp? Previously we explained how to edit already sent messages on WhatsApp and which new feature makes video calling on WhatsApp much better!
Do you want to stay informed of all tips about WhatsApp? Then please sign up for our newsletter. Additionally, download the free iphoned app and keep an eye on our website. Then you'll never miss an Apple news again!