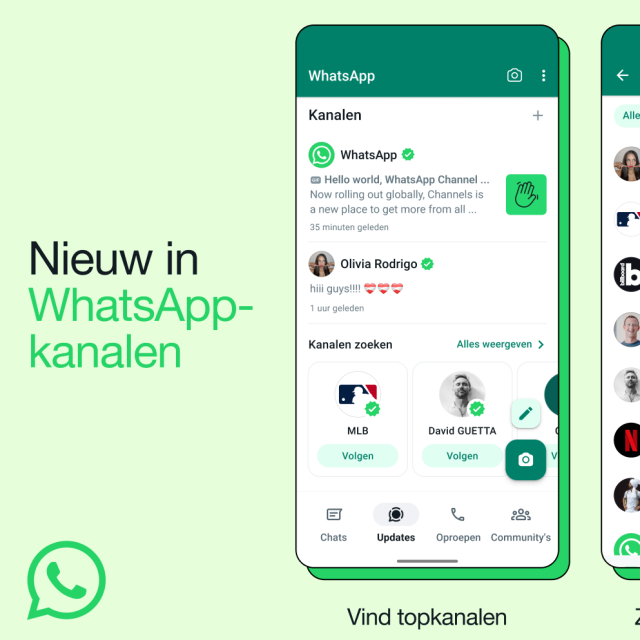 After a test in 10 countries, WhatsApp is exchanging the Status function for the new Channels function. This allows you to stay informed about artists and organizations, among other things, for free.
Megan van der Wagt
WhatsApp is mainly used for texting, but in recent years the app has been adding more and more new features. They have previously added functions such as avatars and status. With the Status function, which you will find as the third tab at the top of the WhatsApp window, you can add a photo or video to your status. This will then remain for 24 hours and your contacts can see this status.
Channels
But this Status feature will no longer exist, as WhatsApp is introducing a new replacement in more than 150 countries: Channels. WhatsApp has tested this feature in ten countries with mostly positive responses. With these channels, WhatsApp wants to inform users about topics that are relevant to them.
(text continues below image)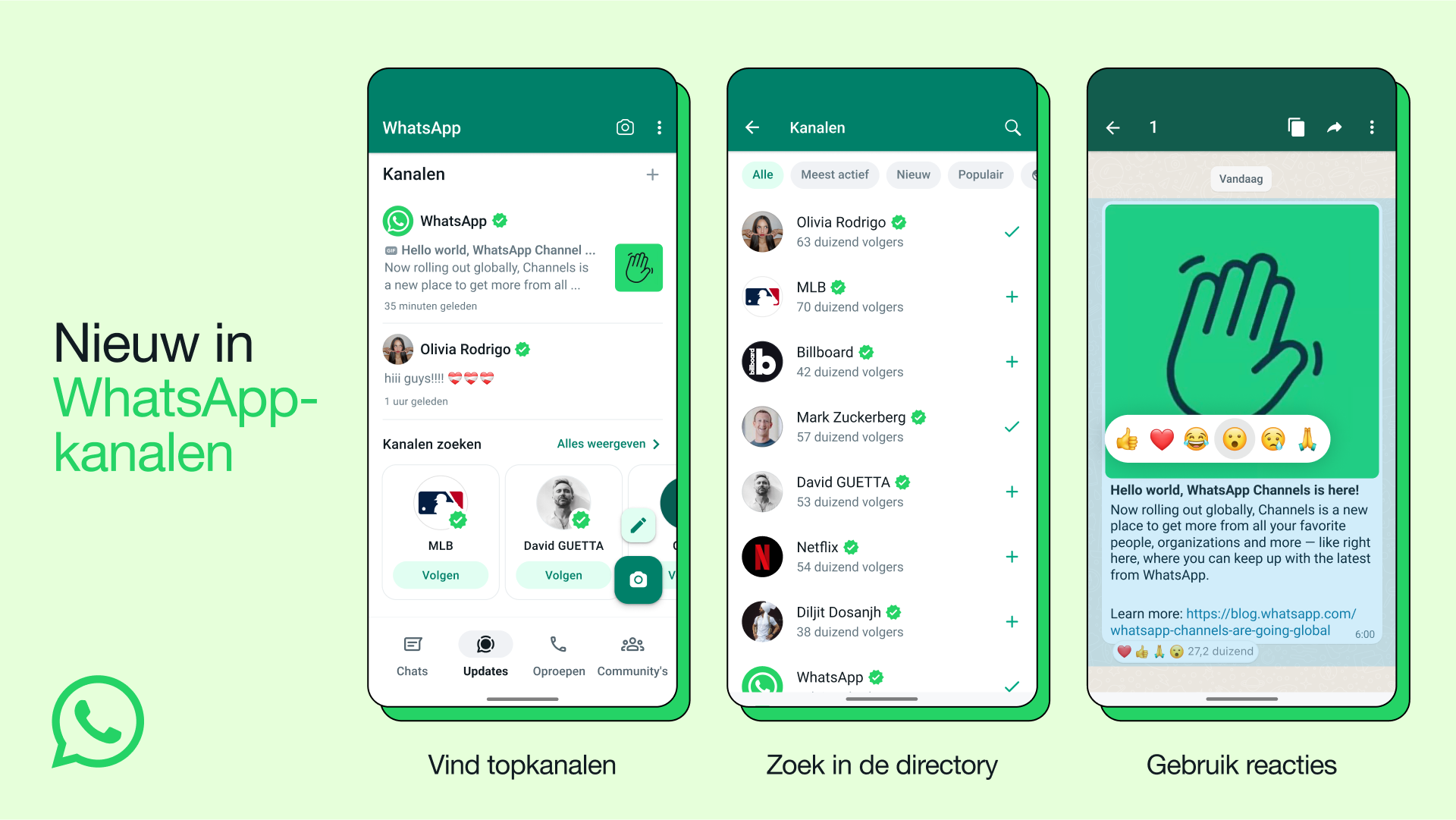 Determine channels yourself
These channels will be found in the WhatsApp tab where now Status stands. Of Channels you can now subscribe for free to thousands of organizations, sports clubs, artists and opinion leaders. These channels can post updates that remain visible and editable for thirty days.
What can be seen on the channels is entirely up to the channel owner. A channel is one-way traffic, because followers can only read messages and respond with an emoji. Privacy is important for both parties. This way, the phone numbers of both the subscribers and the channel owner are not shared. Administrators can prevent screenshots of content from being taken or messages from being forwarded. However, the total number of responses can be seen.