Do you want to buy a good SUV this year? Then you have a wide choice. But what is actually the best SUV to buy in 2020? Nowadays, every car brand has one or more SUVs and Crossovers on offer. That is why it can be difficult for consumers in 2020 to select among numerous SUVs on the market. To help you get started, we have listed the top 10 best SUVs of 2020.
The complete list can be found below. But first, let's see what an SUV exactly is, suitable for whom, and how we have determined our list of the best SUVs in 2020.
General information about SUVs
A Sport Utility Vehicle (SUV) is a passenger car that is higher on its wheels than a conventional model. SUV is a category that combine elements of road-going passenger cars with features from off-road vehicles, such as raised ground clearance and four-wheel drive. In principle, these cars have been around for a while, but then they were still called off-road vehicles and mainly used for off-road. Well-known examples of the past are the Range Rover and the Jeep. A crossover SUV is defined as an SUV built with a unibody construction (as per passenger cars), however in many cases, crossovers are simply referred to as SUVs. In some countries—such as the United States—SUVs have been classified as "light trucks", resulting in more lenient regulations compared to passenger cars.
In the first years of this millennium, the SUV also became popular among ordinary consumers because the cars offer a lot of space and comfort. However, since then, they have been actually no longer suitable for off-road. Although they are still high on their wheels, and therefore resistant to small obstacles, many cars in this class are equipped with front or rear wheel drive, and therefore no longer with four-wheel drive. This makes the cars no longer as easily defy the rugged terrain as the Jeep and the Range Rover, although there are exceptions.
SUVs come in many shapes and sizes. Particularly popular at the moment are the so-called crossovers. These are cars from the B-segment, comparable in size to the VW Golf and the Ford Focus, which have been raised for an extra tough and robust design. In our top 10 list you will find both 'real' SUVs and crossovers.
Who is an SUV for?
SUV is a very popular body model. The cars look tough and robust, and combine these features with a wealth of space. That is why SUVs and crossovers are very comfortable for both the driver and the passengers. This makes these cars very suitable for families and people who are looking for a comfortable, spacious and trendy car.
List of our top 10 SUVs that you can buy in 2020
| Brand and model | Why buy this SUV in 2020? | Price (from) |
| --- | --- | --- |
| Ford Puma | A perfect family car | €26,900 |
| Renault Captur | A good SUV for little money | €21,590 |
| Land Rover Defender | Timeless vehicle with a new look | €101,300 |
| Mercedes-Benz EQC | Premium SUV and electric | €80,995 |
| Nissan Juke | The first crossover in a new jacket | €23,990 |
| Audi Q3 Sportback | Partly SUV, partly coupé, but completely top | €55,900 |
| Volvo XC40 Recharge | Safe, intelligent and electric | €60,000 |
| Skoda Kamiq | Very compact and smart SUV from Skoda | €23,790 |
| BMW iX3 | BMW SUV, electric and beautiful | €70,000 |
| Kia Niro | Best-selling SUV from 2019 | €28,045 |
Criteria to build this list of best SUVs and crossovers for 2020
To arrive at this list, we have carefully investigated the following five points for each car:
Comfort and space. The main reason for many people to choose an SUV is the high level of comfort and the large space that these cars offer. That's the most important thing. In addition to dimensions and the seats, we also looked at the available driver assistance systems, such as lane assistants, adaptive cruise control and emergency braking systems.
Design. One car is more beautiful than the other. Nowadays, few really ugly cars are made, but one car is a bit more refined than the other. For example, we think the Kia Niro and Audi Q3 Sportback are beautiful, so that they deserve a place in this list anyway.
Equipment and active safety. This type of car is often used as a family car. Nothing is more important to your family than their safety. That is why we have also considered the scores in the Euro safety tests and the degree of active safety installed in the cars.
A better environment starts with an efficient car. That is why you will also find some hybrid and electric cars in our list, and all cars have an efficient engine anyway. Incidentally, this is not only good for the environment: due to the lower bpm and lower fuel costs, your wallet will also benefit from the low consumption.
Best SUV in term of quality-price ratio
Are you looking for an affordable SUV? We do not consider price as a criterion for whether it is a good car or not, but as a car buyer you will probably find it. Of course, this does not mean that there are no SUVs with a good quality-price ratio in our list. Both the Puma, Captur, Kamiq, Niro and the Juke are, in our opinion, very good cars for those looking for an affordable SUV or crossover.
The best SUVs this year
Below you will find the best ten cars in the SUV category this year. We have not numbered or ranked our list, because the cars are too different from each other. One car excels in space, the other is good in performance and another in safety. Who determines that one is more important than the other? We certainly do not, and that is why we give no opinion on this. Actually, we have not made a special distinction between SUVs and crossovers, because we think that those looking for an SUV can also easily buy a crossover, and vice versa.
Ford Puma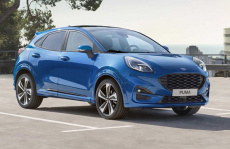 At the beginning of 2020, there's a new car in the showroom: the new Ford Puma. The Puma is a compact SUV, or a crossover. This car has a competitive price (from 26,900 euros) and is very richly equipped with the most modern driver assistance systems and active safety, such as adaptive cruise control, lane assistance and a system that prevents collisions by braking and steering.
Thanks to the EcoBoost Hybrid petrol engines, this car is also very economical. In addition, this crossover is very spacious and handy for luggage thanks to an extra waterproof 80-liter storage compartment under the trunk. In short: an all-round topper that should be high on your wish list.
Renault Captur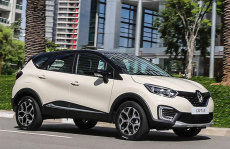 The Renault Captur has been on the market since 2013 and has quickly become the best-selling model in its class: it is spacious, comfortable, has sporty lines, very safe and affordable too. The new Captur has been available since the end of 2019, and we think it will again be a bestseller. The new Captur continues on the same footing as the previous model, but looks even tougher and sportier.
In addition, the equipment has of course been completely renewed, so that the car is more modern and safer than ever. The car is also more spacious than its predecessor and offers no less than 536 liters of boot space. We especially love the interior, with the beautiful large touchscreen in the center console. What do you think?
Land Rover Defender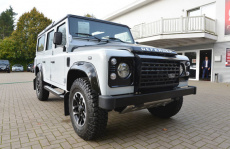 The first generation of the Land Rover Defender was presented to the general public in 1948. From the first quarter of 2020, about 72 years later, the second generation is available. That is worth mentioning! Now this Defender with a starting price of 101,300 euros is not the most affordable SUV, but perhaps the most 'real' SUV.
The car is equipped with four-wheel drive, perfect suspension and a very powerful powertrain (up to 400 hp). It does not matter whether you are driving on sandy roads, through the desert or even the North Pole: this car stands its ground everywhere. Furthermore, the rich equipment will guarantee that every ride feels like a warm bath.
Mercedes-Benz EQC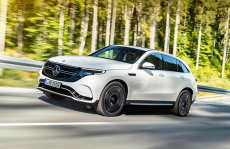 Why is the Mercedes-Benz EQC in our list? Well, it is an SUV, it drives electrically and there is a star on the hood. That means lots of space, a sleek design and almost perfect driving characteristics. The car is equipped with the latest technical innovations, which makes it almost autonomous to drive (which is not allowed yet, so you are obliged to keep your hands on the steering wheel).
We have not yet been able to sit in it, but we expect that in terms of comfort, the car might well be at the top of SUV category. Another reason to buy this car is the impressive powertrain. It delivers a whopping 408 hp, pulls you from 0 to 100 in 5.1 seconds and has a range of more than 400 kilometers thanks to the large battery.
Nissan Juke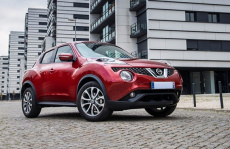 We hear you think: that Nissan Juke, we have had it for more than ten years and everyone is already driving it? That's right, because the Juke was the very first real crossover and immediately hit the mark: more than one and a half million of them were sold in the market.
The reason why this car is in our top 10 list is that in 2020 a whole new generation will come on the market. It is of course no longer as original as it was then, but it is a damn good car for an acceptable price: sleek interior, nice sporty lined bodywork, nice and spacious and technologically advanced. We think the Juke will be be sold well like hot sandwiches again !
Audi Q3 Sportback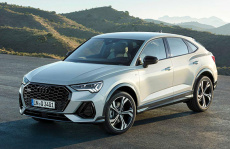 The Audi Q3 sportback came on the market at the end of 2019, and will therefore also be available throughout 2020! This Sportback is, as the name suggests, the sporty version of the Q3. You can see that immediately from the tighter lines and the fact that this SUV is slightly lower on its wheels.
Yet the car still has the tough look of an SUV. Inside you will find a wealth of comfort and digital displays, with which you can smoothly control multimedia and navigation, among other things. Although this is a large car, you can drive on with the 230 hp strong entry-level engine. Good for the environment and your wallet: the car is also available with mild hybrid technology, which recovers energy from the brakes to save fuel.
Volvo XC40 Recharge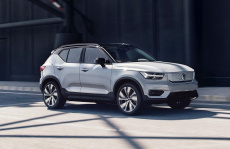 The XC40 was the car of the year 2018. In 2020 the electric version of this model will also be on the market. You can order this compact SUV, or crossover, from around 2020 for around 60,000 euros. That is not a bargain, but remember that this is a fully electric car.
The car is equipped with all modern technology that you as a modern driver could wish for, such as an active lane assistant, emergency braking system and a large touchscreen to control the infotainment and navigation. In addition, this car can also tow a caravan (up to 1500 kg), which we have rarely seen with electric cars. A car for the future!
Skoda Kamiq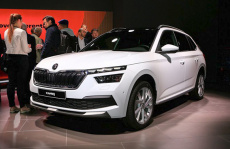 The Kamiq is the third and smallest SUV from Skoda: nice and convenient for the city. This car shares its chassis with the Seat Arona and the Volkswagen T-Cross, and has just hit the market at an acceptable price of just under 24,000 euros. This is a crossover as intended: nice and spacious, very comfortable and with a powerful, yet efficient turbo engine.
The Kamiq is equipped with standard features such as infotainment with a large touchscreen and built-in navigation and various driver assistance systems such as lane assistance and emergency braking. In addition, this is a real Skoda, so simply clever with a handy ice scraper at the fuel cap, door edge protection (against scratches) and a flashlight in the trunk.
BMW iX3
BMW also proves that the future of the SUVs will be electric with this iX3. This premium SUV will be available at the end of 2020 at a reasonable price of around 70,000 euros. For that amount you have everything you can expect from a good SUV: space, comfort and driving characteristics that will most likely be in line with the rest of the BMW range: excellent.
If you used to feel less comfortable at the wheel of an electric car because of the fear of running out of the battery, you don't have to worry about that with a range of more than 400 km of this BMW iX3. And does the battery run low? Then you can recharge it to 80% full within 30 minutes.
Kia Niro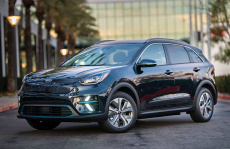 Kia Niro was the best-selling SUV of 2019 and therefore deserves a place in our list for 2020. The reasons for the success of this car, which is only available as a hybrid and electric car, are clear. The car excels in design and exudes robust freshness. In addition, this car is very spacious and also offers plenty of legroom for the passengers in the rear seat.
This car, with a starting price of 28,045 euros, is always richly equipped with an 8-inch audio display, dual zone climate control, lane assistance and reversing camera. The car is also known as a reliable vehicle, so that you can also expect low maintenance costs. A very good car!