Each event, task or reminder added in Google Calendar is materialized in the form of a colored block visible in the "Planning" view, per day (or 3 days), per week or per month.
To make your calendar even more readable and ergonomic, it is possible to change the color of these blocks. You can plan it for all future items in an agenda, on a case-by-case basis for each new item created, or by modifying pre-existing items.
Preset default color for all events, tasks and reminders in Google Calendar
1. Tap the icon in the upper left corner of the screen.
2. At the very bottom of the menu, select "Settings".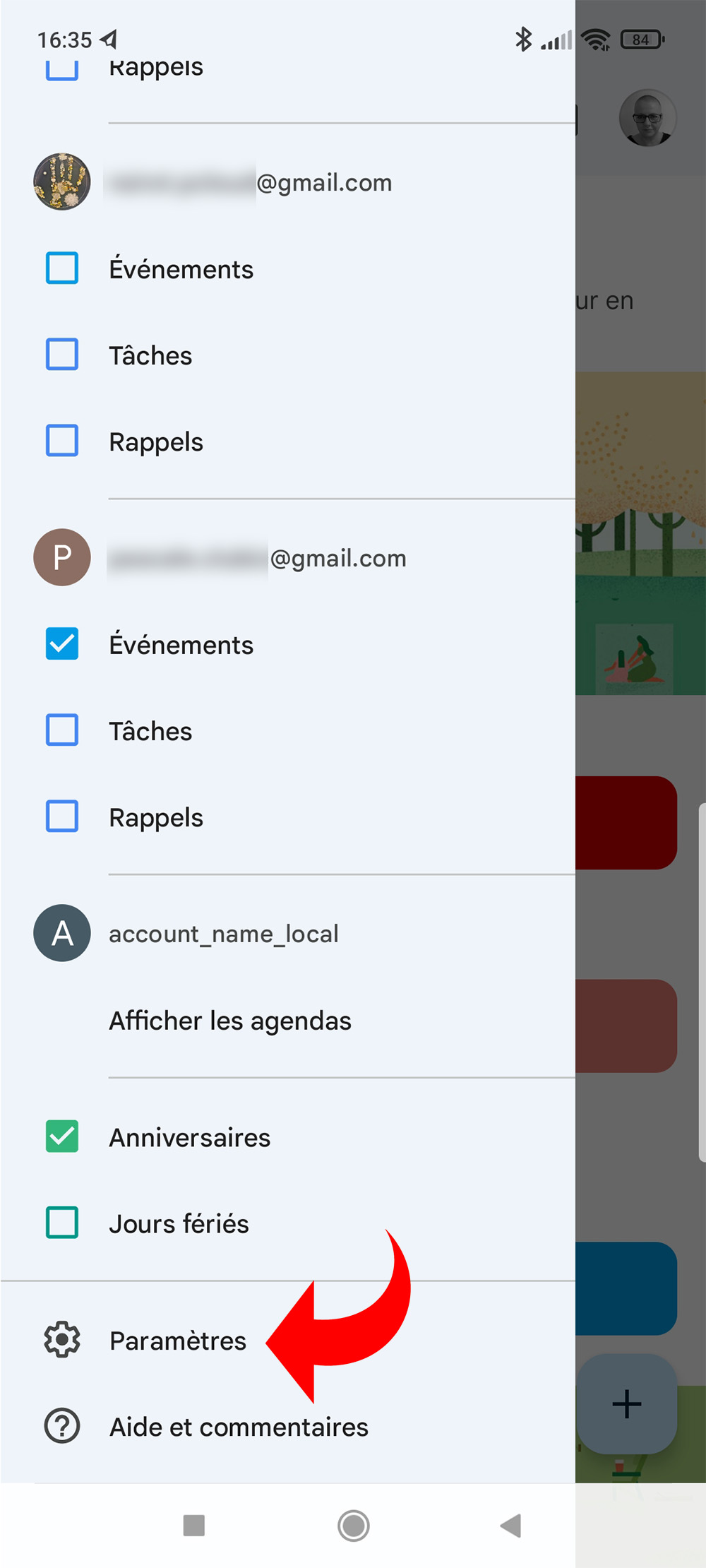 3. Each calendar installed in your app is identified by the corresponding Gmail address.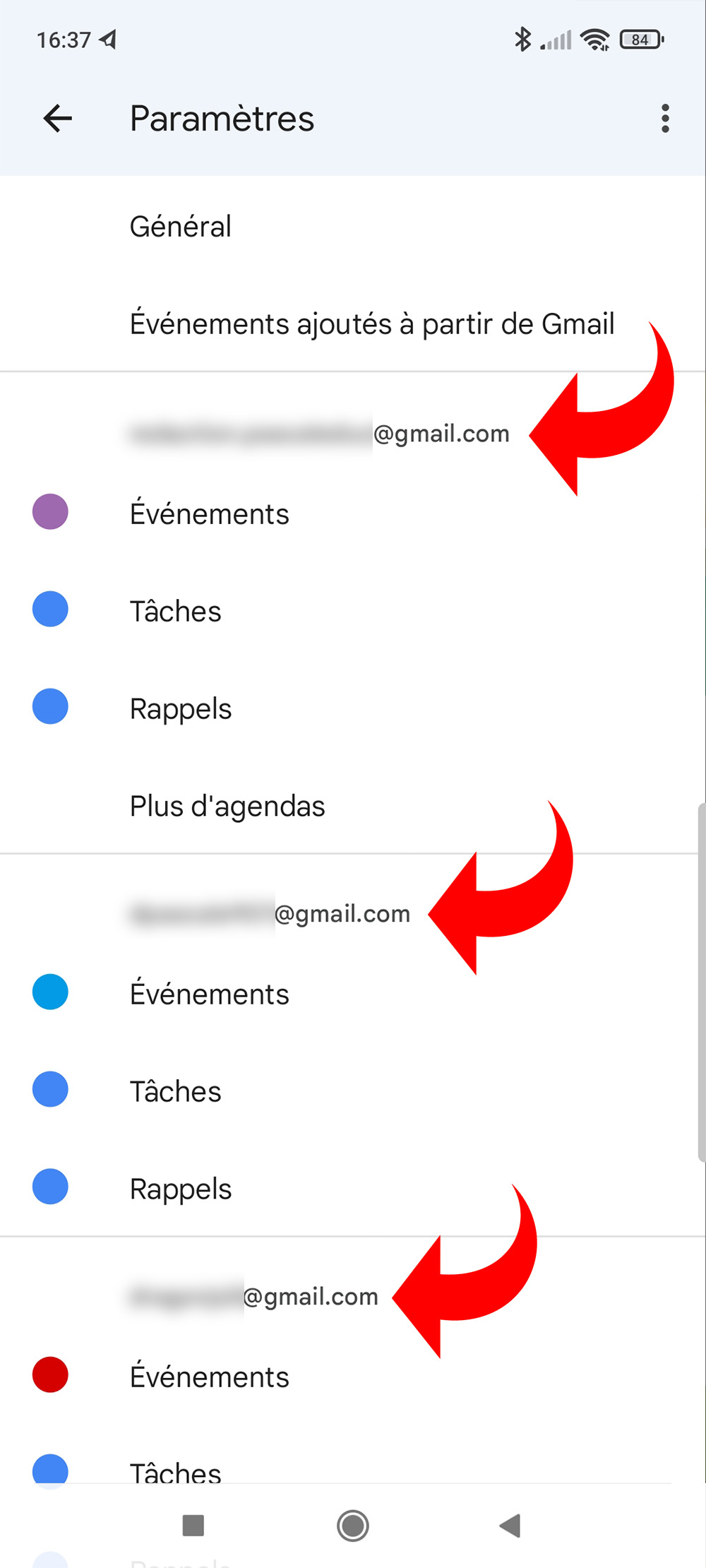 4. Tap on "Events" to change the default color of calendar events of your choice.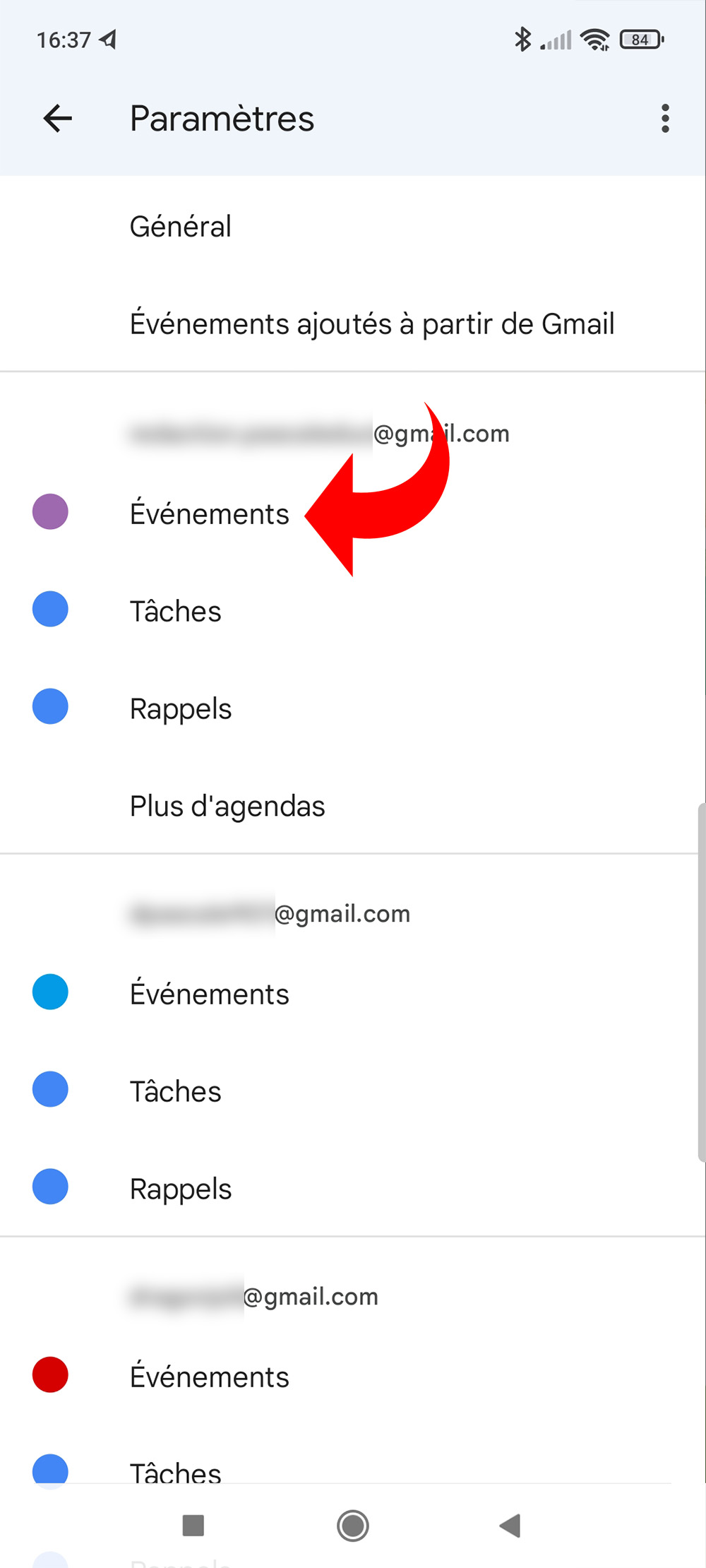 5. Tap "Color" and make your selection. You do not need to save the modification, it is effective immediately.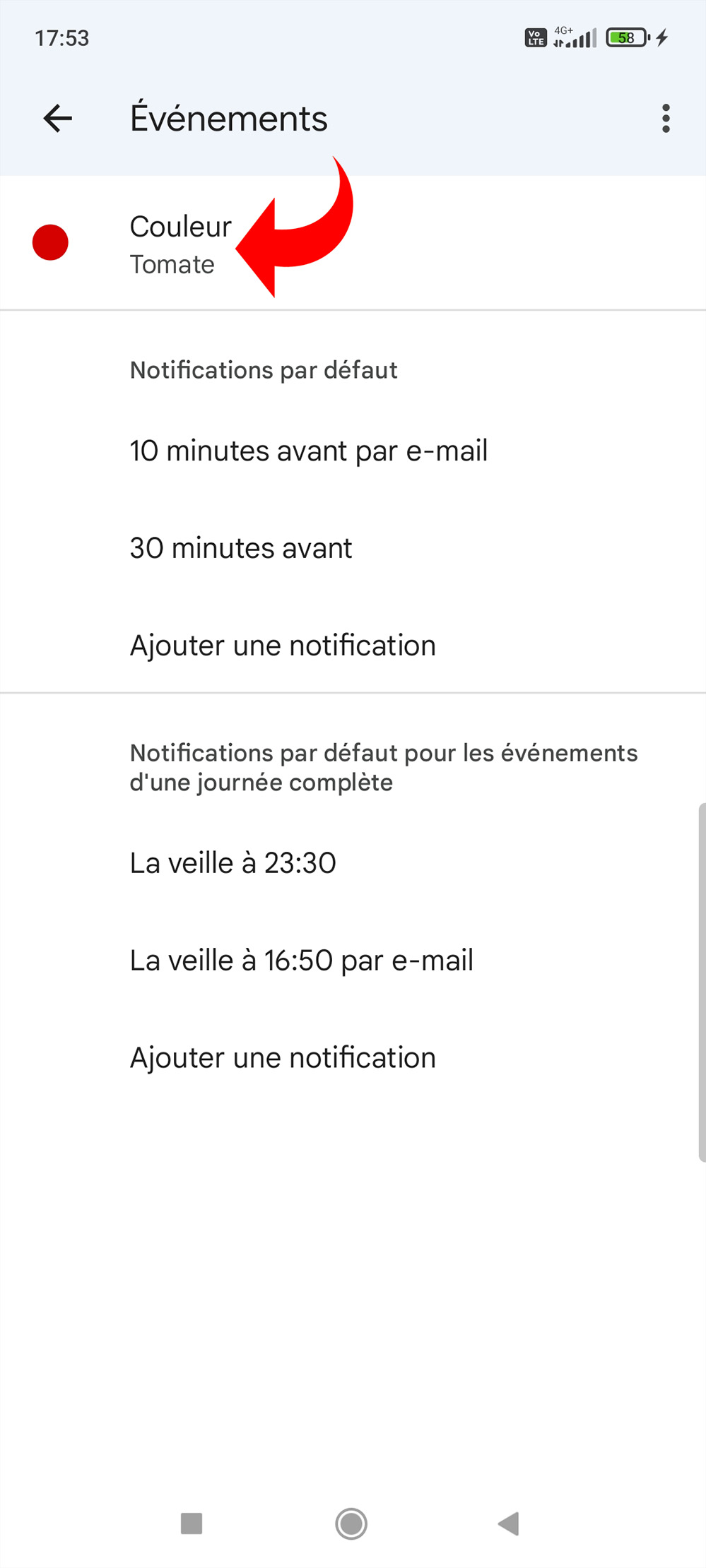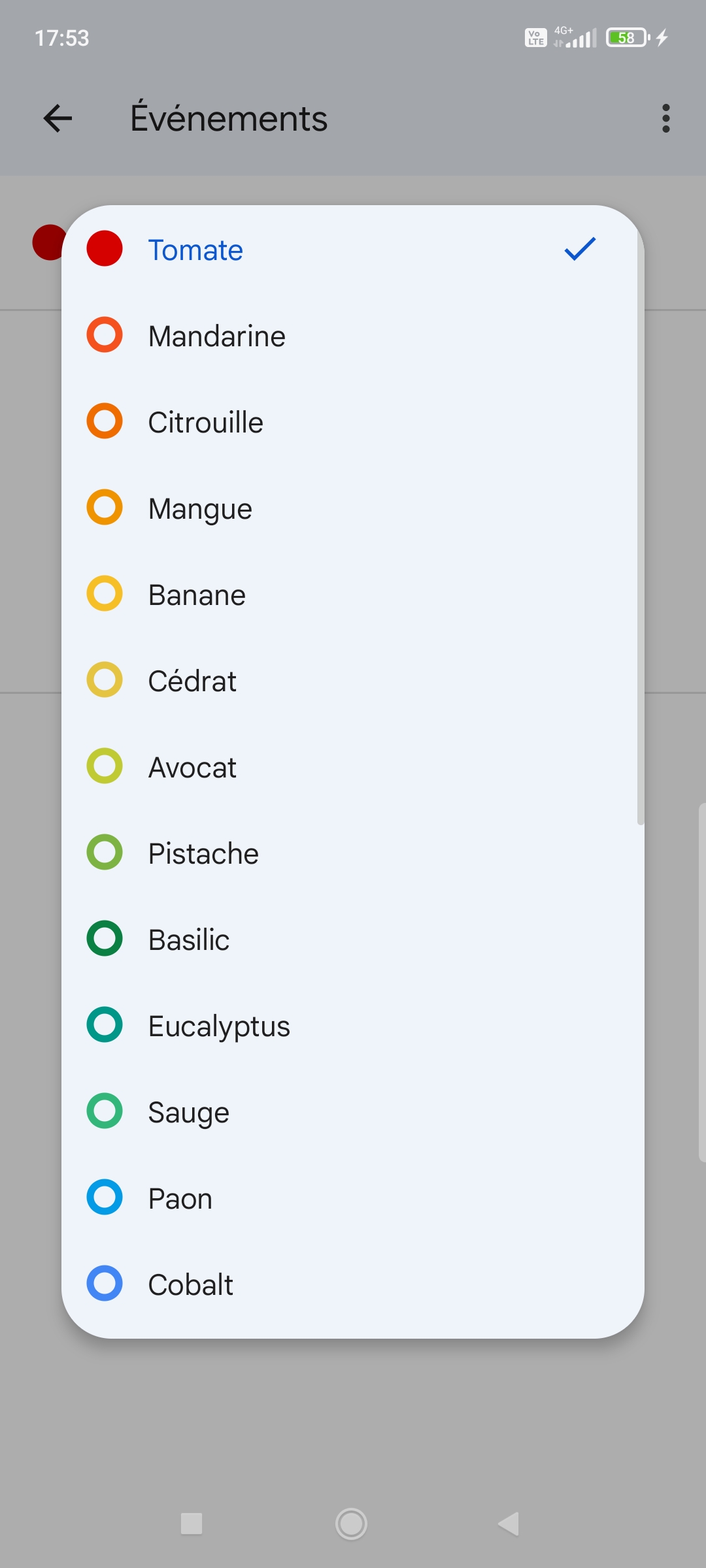 NB: more than 20 predefined colors are available. It is not possible to create a custom color.
6. You can repeat the same operation, from point 4, for reminders and tasks.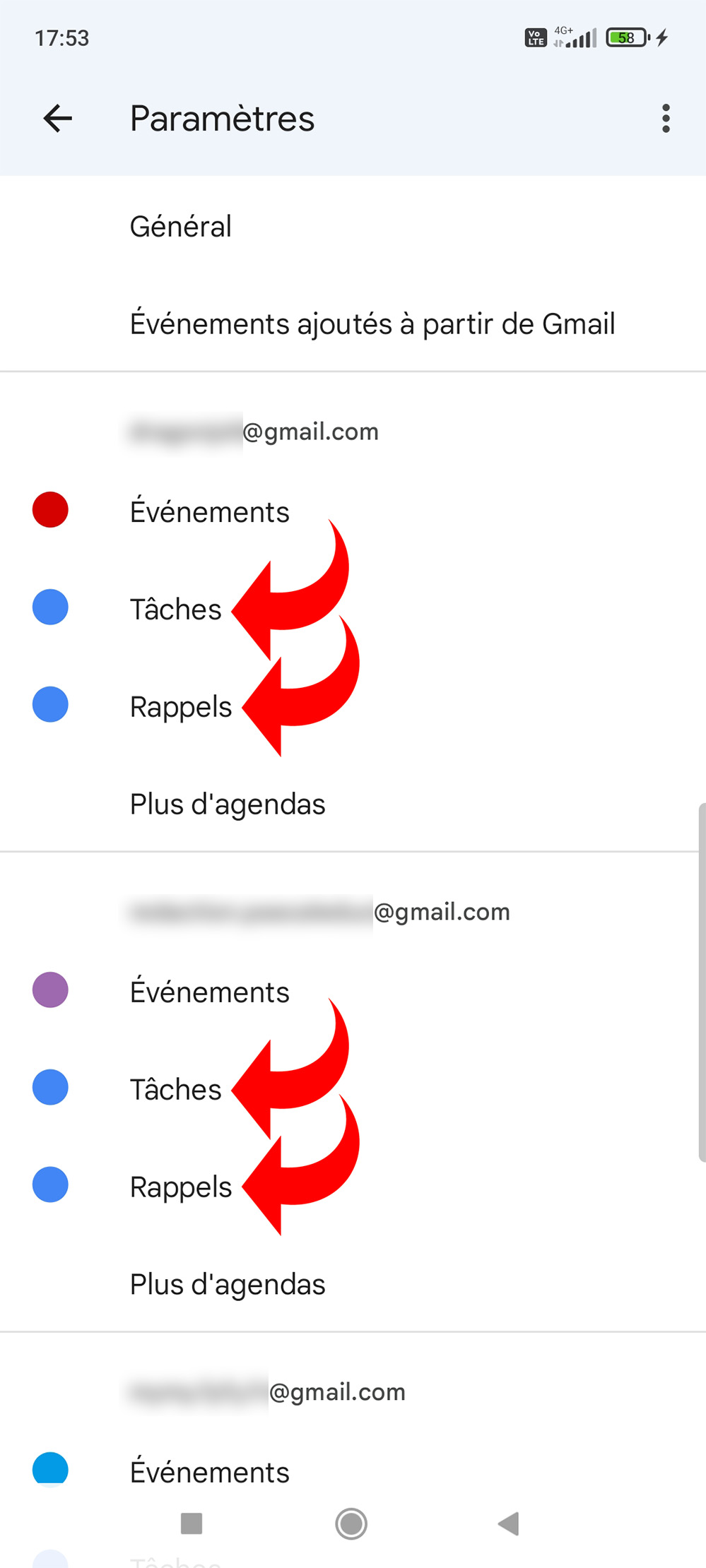 Select or change the color of an event, task, or reminder in Google Calendar
1. To choose the color of a single event, select it by tapping it from the main calendar view or create a new one with the "+" button.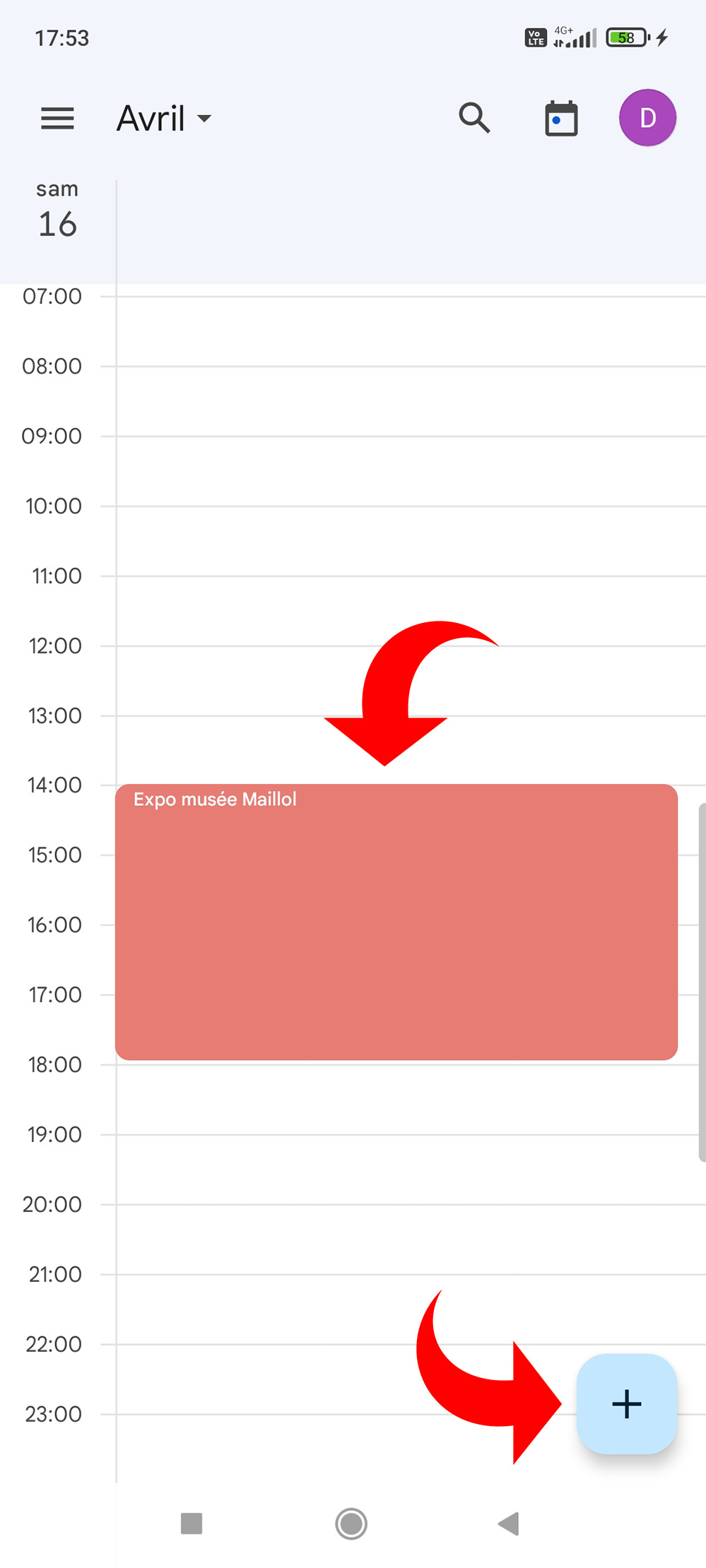 2. If you have selected a pre-existing event, use the pencil icon to access edit mode. If you have just created the event, you are already in edit mode.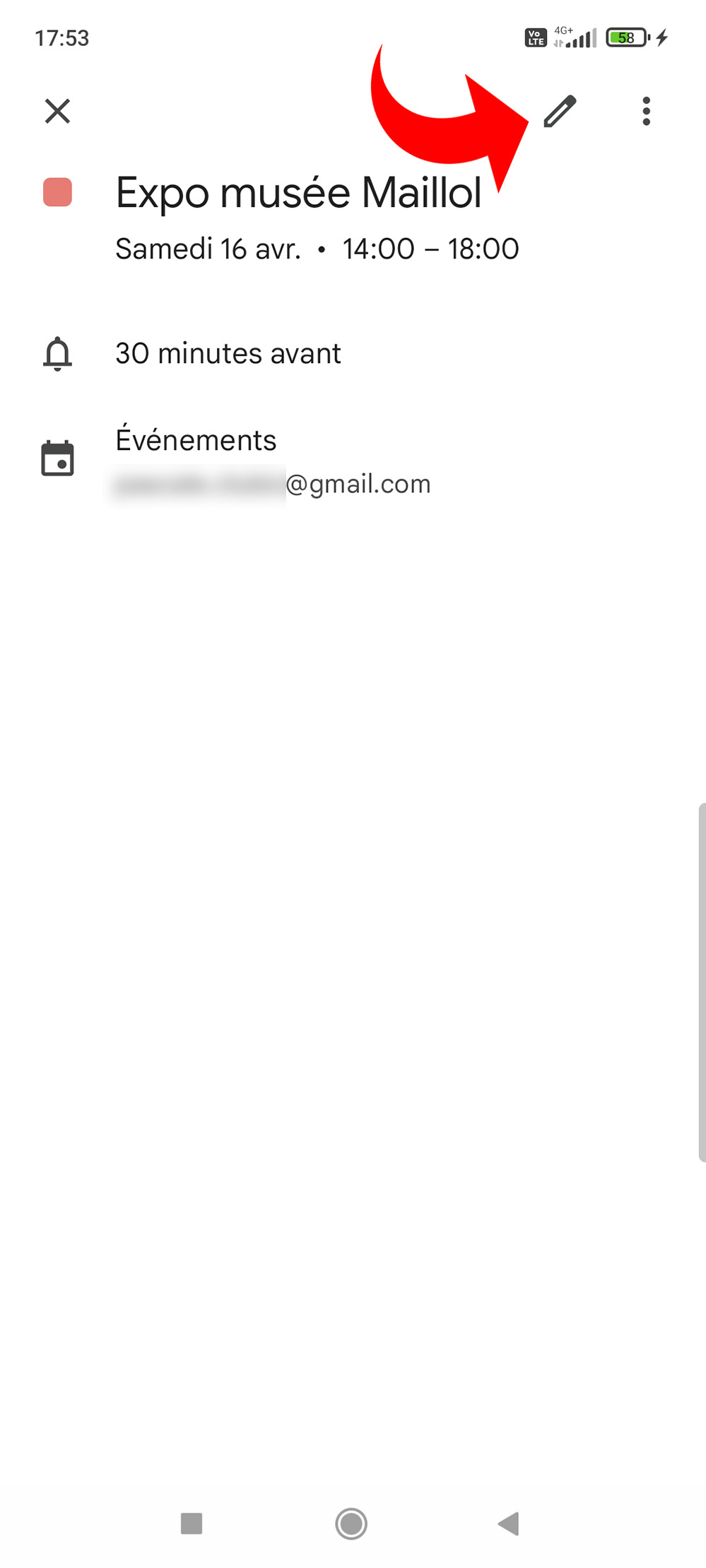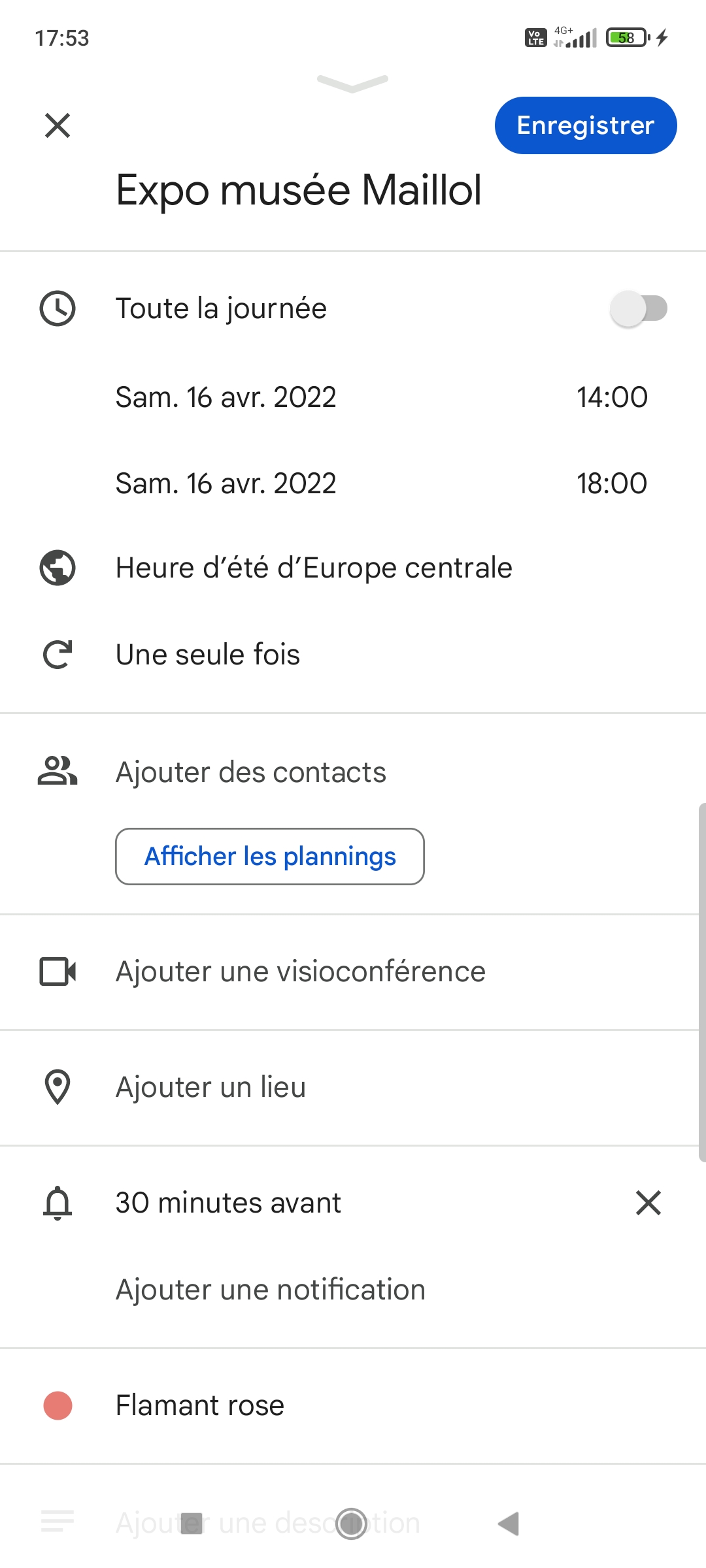 3. Tap the chip corresponding to the current color of the event. The name of this color is also displayed on the same line.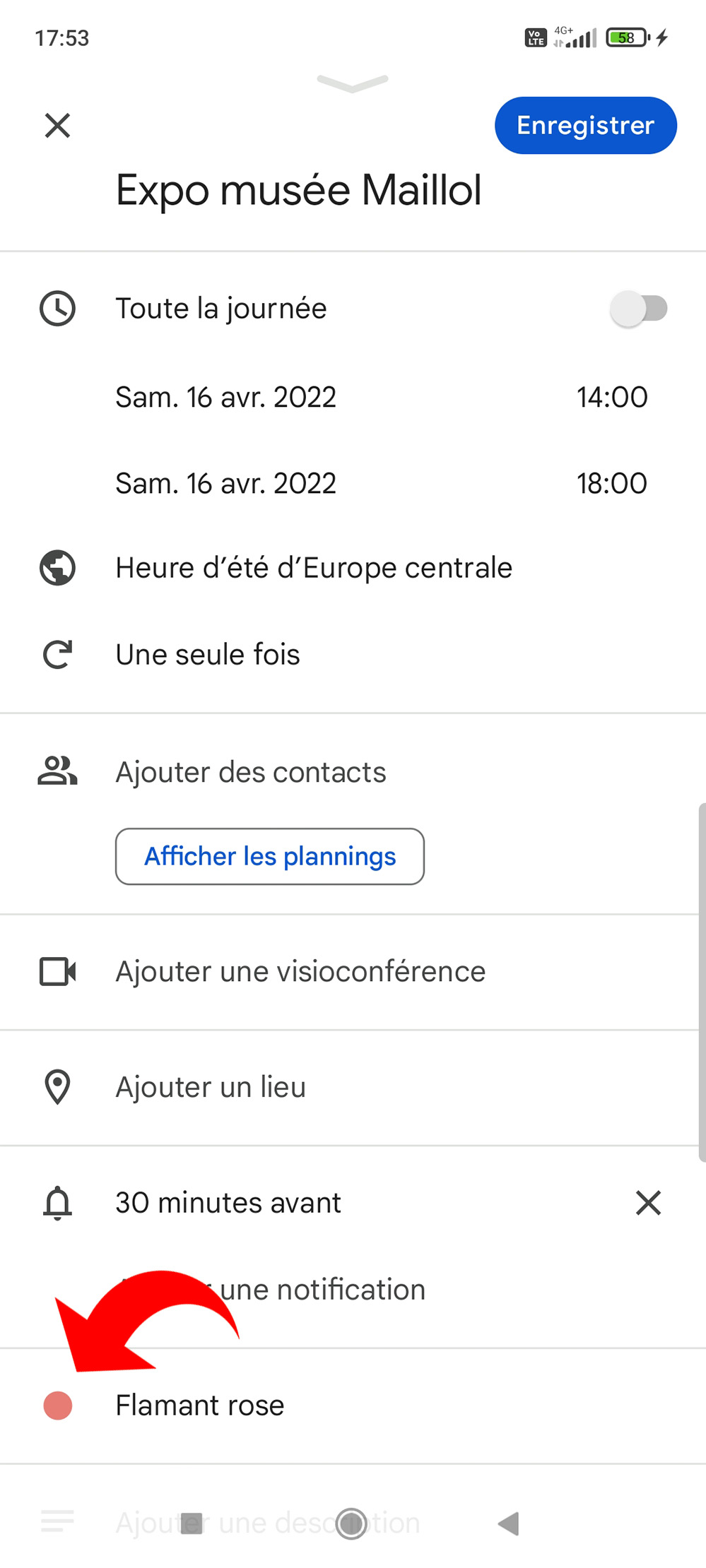 4. Choose the new color, among the twenty shades offered.
5. Back in edit mode, you must tap the "Save" button for the changes to be taken into account.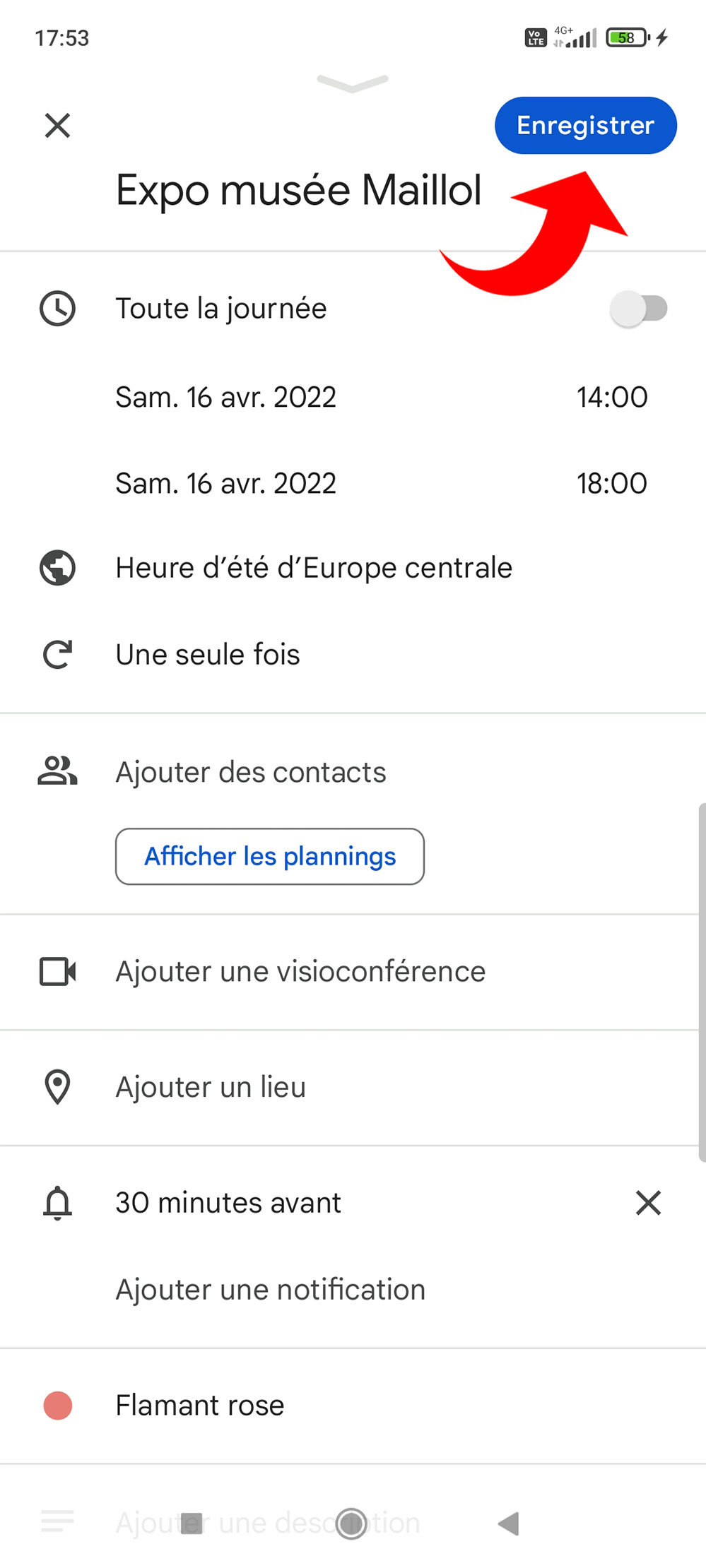 Note that it is not possible to change the color of a task or a reminder, the one that is displayed is defined by default in the calendar settings (see first paragraph). Also note that when you create an additional calendar in the Google account connected to Google Calendar, it is only possible to add events to it, but not tasks or reminders. The change of color therefore only concerns the events in this case. However, all of the color customization possibilities make your calendars more efficient and their visuals more user-friendly.
.