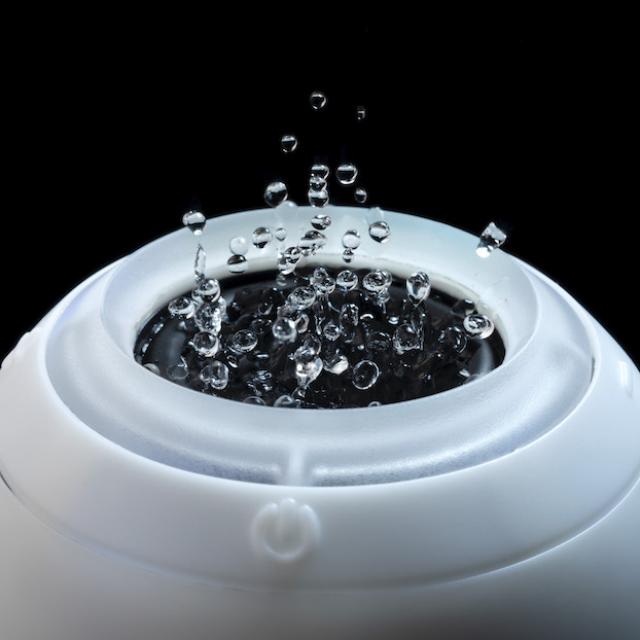 Lush once came up with the Bath Bomb and now presents the Bath Bot. This Bath Bot with accompanying Lush app uses technology for a special light, sound and color experience that should stimulate your senses in the bath.
In 1989, the cosmetics brand Lush launched the first original Bath Bombs. Now Lush is launching their first tech product with the Bath Bot that provides audio bubbles and colors in the water (digital lavender, iced out pink, luscious red, emerald green, tranquil blue, sundial and verdigris).
Design, app and music
The Bath Bot from Lush has a beautiful design, with the same size and shape of the striking bath bombs from Lush. The new product features a distinctive dome-shaped convex speaker for 180-degree sound and full-spectrum LED lighting.
The Bath Bot can be paired via Bluetooth with the Lush app (available for Android and iOS), which provides access to the Lush Bathe feature. This makes bath time more fun and even more relaxing with the playlists on Lush Bathe and guided meditations, features within the Lush app. Bathe also creates your own mood in the bathroom: choose your favorite bath bomb and create a beautiful playlist to go with it, select one of the audiovisual experiences and listen to The Lush Sound Bath (Lush's own podcast with host Aja Monet). For an extra bathing experience, choose Lush Spa's music playlist: a series of musical suites inspired by soothing folk music and the relaxing chirping of birds. These numbers are specially composed for the Lush Spa treatments. With the Lush Spa playlist you can bring Lush Spa to your own bathroom. Together with global music platform Majestic Casual, Lush has selected a mix of soft melodies, invigorating rhythms and ethereal vocals.
Price and availability
Lush App users can now sign up for the Bath Bot waiting list. Orders will be shipped during the holidays at the end of 2023, so you will have to be patient. The recommended retail price is estimated at around 180 euros.