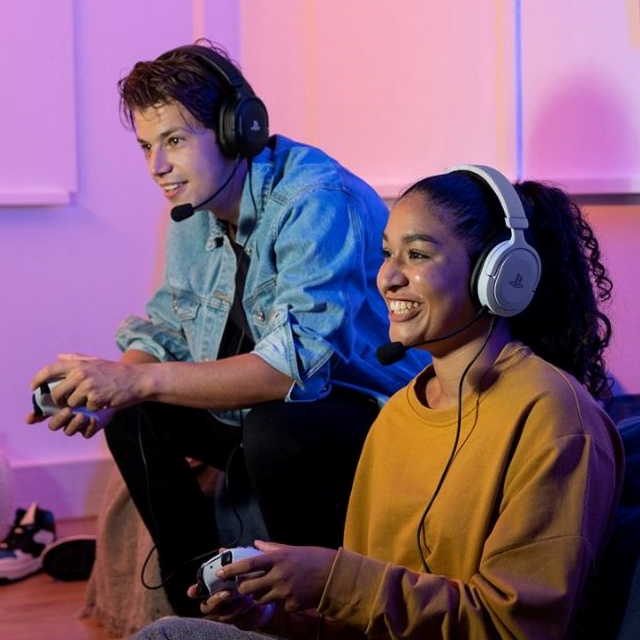 Following the release of the first headset with an official PlayStation license in 2020, the GXT 488 Forze for PS4, Trust now presents the brand new GXT 498 Forta Gaming Headset for PS5 consoles. Officially licensed for PS5 consoles, the Forta is a new generation headset for the Sony PlayStation 5.
Following on from the Forze headset, the #1 best-selling gaming headset* that received an average of 4.4 stars from end users**, the Forta is a great addition to the current Trust Gaming portfolio. Designed specifically for the PS5 consoles, the headset not only matches gamers' favorite console in terms of style, but also offers gamers unique features to give them the best gaming experience.
Durable and convenience
The GXT 498 Forta Gaming Headset features, among other things, an environmentally friendly design made from recycled plastic, powerful 50mm drivers and 3D audio. A detachable noise-cancelling microphone should ensure crisp and clear communication with teammates, while a padded headband, movable earcups and durable soft over-ear pads should provide hours of gaming comfort, according to Trust.
Users enjoy simple plug-and-play convenience to get started with the Forta. The headset is compatible with PS5 consoles, PS4 consoles and PC*** and also has a 1.2 meter long cable. The on-ear volume control and the option to mute the microphone allow users to hear and be heard when they want.
Price and availability
The Forta is available in black and white and is now available for €54.99. There are promotions at well-known online retailers while stocks last. For example, when you order the Forta from Coolblue, you will receive a GXT 260 Cendor headset stand from Trust for free, and when you order the Forta from Bol.com, you will receive the Trust GXT 254 double charging dock for PS5 controllers.
* GfK data, Netherlands, May 2020
** Amazon customer reviews, January 2023
*** PC compatibility not tested nor approved by Sony Interactive Entertainment