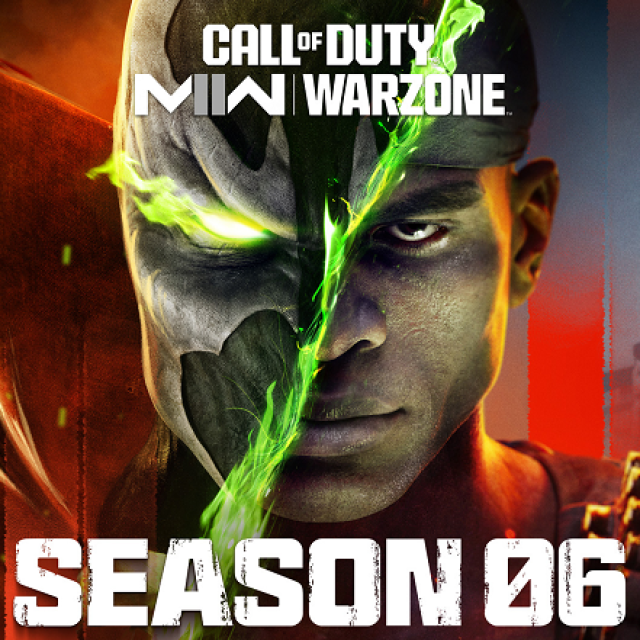 Season 6 of Call of Duty Modern Warfare II and Warzone is out. Several things have been added in this season, including a Halloween theme.
Bram Veldt
Activision has been making Call of Duty games for years. Since 2020 they also have another version called Warzone. In the original Call of Duty's you play against each other online in small maps and there is also a story mode. Warzone is a battle royale, which means that you jump out of a plane with 150 people on a very large map. You must then try to be the last one standing by searching for weapons and eliminating your opponents. There is also a storm that drives the players closer and closer together. Only in the circle there is no storm, so you have to go there to avoid dying in the storm. Gamers know all this from Fortnite…
With the update, new things come to the game and certain game modes also return to Warzone. For example, the anti-hero Spawn is available in different styles. The skin will be included in the Battle pass. Four new online maps and three new weapons are also coming to the game.
(text continues below image)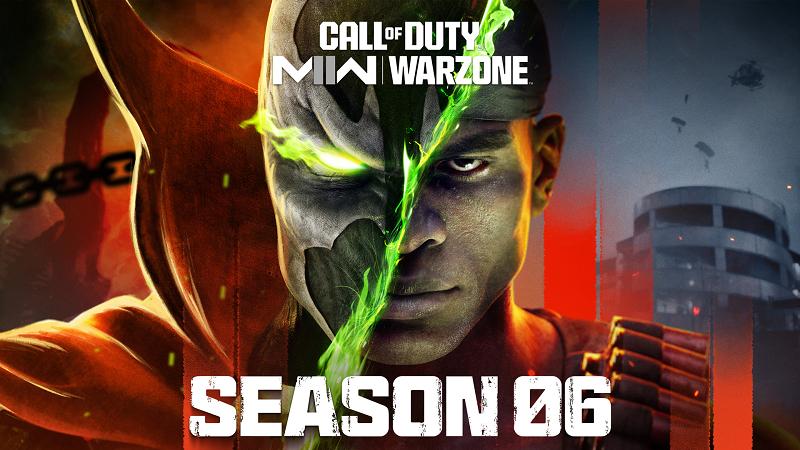 With the arrival of season six, Warzone and the normal Call of Duty Modern Warfare II will receive an update. Here's an overview of the new content in season six:
Call of Duty: Warzone
• Operation Nightmare is a GO. In the mid-season, you can investigate strange things on the map and battle monsters as you gradually clear the Bounty board of aliens.
• Welcome to Vondead. An incantation has unleashed a major zombie outbreak in the Vondel map. The zombies can be found in-game in the map.
• Zombie Royale is back for both maps. In this infamous mid-season limited-time mode, you take on the battle as a zombie with new innovations but the same chaotic premise.
• Lockdown returns, alien loot and events. Lockdown returns in the Vondel map. You can get in-game rewards by collecting Souls.
Call of Duty: Modern Warfare II
• Two Core, two Gunfight maps at launch. A new original and a returning map in both Core and Gunfight, from a Las Almas estate to a classic shooting range.
• Creepy reskins for two maps. El Asilo celebrates Día de Muertos, while Embassy becomes the site of a zombie attack.
• A terrifying twist on classic modes. Your modes will be rocked by jump scares, skulls, zombies and more, including the twisted versions of Domination, Kill Confirmed, Grind, Drop Zone and Infected.
(text continues below image)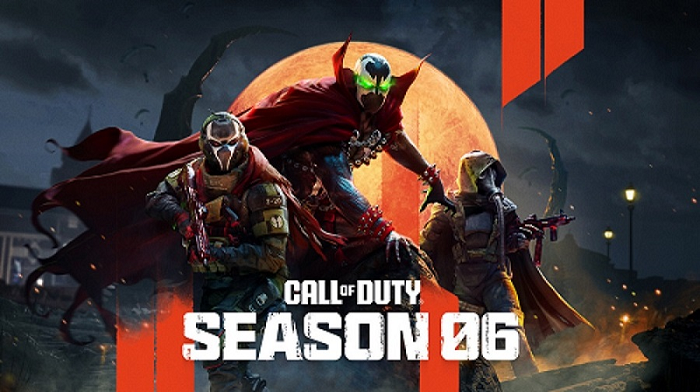 Battle pass
This new season also comes with a new battle pass. In this battle pass you get more than 100 items, such as the Spawn skin and 3 weapons. The battle pass will cost 1100 CoD points. This way you get access to all season 6 battle pass content. With BlackCell you get even more rewards and items:
• Full access to the Season 06 Battle Pass, plus 20 Battle Token Tier Skips (25 on PlayStation). The full Battle Pass contains 1,400 COD Points within 100 Tiers of unlockable content from Battle Pass progression.
• The BlackCell Sector, including 1100 COD Points; the new BlackCell Operator V4L3RIA and her Tactical Pet Megabyte; the "BlackCell Reckoner" Pro-Tuned Weapon Blueprint; and a BlackCell Smoke Grenade Equipment Skin.
• An exclusive BlackCell Sector in the Battle Pass AO that serves as an alternate starting location.
• Additional BlackCell-only Battle Pass content: 10 BlackCell Operator Skins, including one for the new Operator Spawn, Al Simmons, Creepy Clown, Soul Crusher, Mil-Spawn, Tier 100 Spawn and more; six animated Weapon Blueprints; and two Vehicle Skins.
• Players who upgrade to BlackCell after purchasing the Battle Pass will also receive 1,100 CoD points back.
Price and availability
Warzone is free, while the suggested retail price of the PS4, PS5 and Xbox versions of Call of Duty Modern Warfare II is €39.99.