The Edge Explore 2 is a new bike computer from Garmin that shows you the right way during every bike ride. Are you curious what else the Garmin Edge Explore 2 can do besides navigating? Check out our review of the Garmin Edge Explore 2.
Garmin Edge Explore 2 review
Bike navigation helps you navigate during a bike ride. Whether with an e-bike, mountain bike, racing bike or a 'normal' bicycle. With a bike computer you discover new routes, points of interest along the way and you can easily find your way back if you are lost. Simple cycle computers display a route via a route line. The more advanced bike navigation gives you turn-by-turn navigation so you get a warning at every turn.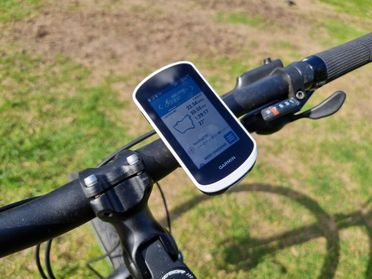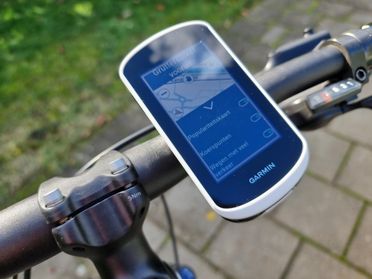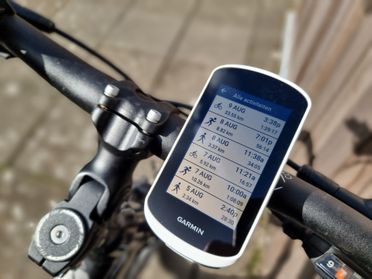 An example of the latter category is the Edge Explore 2 series. This series consists of two devices, the Edge Explore 2 and the Edge Explore 2 Power Mount Bundle. Both cycling computers come with a large and easy-to-read screen and the Edge Explore 2 Power Mount Bundle is especially for e-bikes. The Edge Power Mount continuously charges the device while cycling. AW Smart has tested the 'standard' Garmin Edge Explore 2 and you are now reading on AW Smart what you can expect from this device.
Preloaded ride profiles, including road, off-road and indoor.
Ride like a local with high-contrast, ride-specific maps that use Trendline Popularity routing based on billions of miles of ride data uploaded by other users to Garmin Connect. Cyclists can view popular roads and trails, high-traffic areas to avoid, and points of interest to look up right in their Edge.
Easily and quickly create tours/routes wherever you are in Europe via the Edge Explore 2. Simply indicate via the touchscreen how far you want to cycle and in which direction and the Edge will suggest 3 beautiful routes that you can choose from and start driving immediately .
Quickly type in the city name or address on the Edge Exlore 2 and start navigating right away.
Create routes via the (free) Garmin Connect app, Strava or Komoot and sync them with the Edge Explore 2.
Clear turn-by-turn navigation and warnings for things like sharp turns.
With the "High Traffic Avoidance" setting, the Edge Explore 2 can navigate you around busy traffic areas for the most beautiful and peaceful cycling routes. Garmin gets the knowledge and data for these busy traffic areas from its own Automotive database
If you want to quickly get off the route to drink a cup of coffee, for example, you can pause the route guidance. Route guidance can be turned back on at any time to return to the original route or starting point.
If you're heading up hills/mountains with the Edge Explore 2, there's the handy ClimbPro feature, so you can see the remaining grade and grade for each climb, and see your post-ride climb performance directly from the cycling computer or in Garmin Connect.
– Thanks for information from Androidworld.