The Game Dashboard in Android 12 is exclusive to Pixel phones, but that's about to change. Certain phones with Android 13 can expect the option soon as well.
Game Dashboard is coming to more Android 13 phones
In a new update to Google System Updates, there is a piece of text confirming that the Game Dashboard is coming to more phones: "With Game Dashboard you can choose longer battery life or better performance, block calls and notifications while playing, access to Play Games achievements and more. Available on select Android devices." Android Police discovered this and reports that the Pixel exclusive is also coming to other phones, although it is not known which phones it concerns.
The Game Dashboard will most likely come to the Google Pixel 6a once it gets the Android 13 update. The phone has recently been in the shops and we expect the official launch of Android 13 this month. Unfortunately, it's not clear whether the Game Dashboard will also come to non-Pixel phones running Android 13. If that is not the case, then that will not cause any problems for most smartphones. Many manufacturers already equip their phones with a custom game mode that gives you access to a range of tools that come in handy when gaming.
What is the Game Dashboard?
The Pixel 6 and Pixel 6 Pro have a Game Dashboard with which you can quickly take screen recordings and screenshots while gaming. You can also monitor the frame rate while gaming, block annoying notifications or stream your gameplay on YouTube. By default, the function is turned off on the phones, but as soon as you turn it on you will see an icon in every game that leads you to the Game Dashboard. Do you have a Google Pixel 6 or Pixel 6 Pro and want to activate the Game Dashboard? We explain here how that works.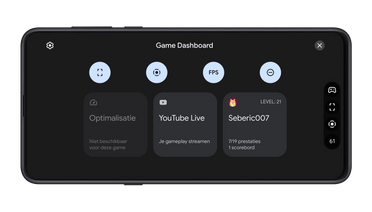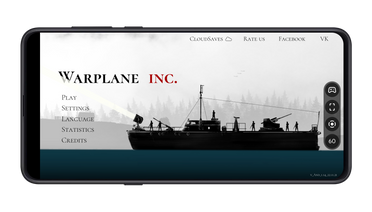 Are you curious what else you can expect from Android 13? Then read the article 'These are the five most important new features of Android 13' and the article about 'Even more handy little features for Android 13'.

Google Pixel 6 Pro
A very own design
Takes great photos

Smart software thanks to Tensor
Powerful stereo speakers
nice screen
Slow charging
Attracts dust and dirt

Hard to get
– Thanks for information from Androidworld. Source