Suzuki has come up with a new palette of colors for the GSX-S family for the 2024 model year. From Candy Daring Red for the GSX-S1000GT to Metallic Sword Silver for the GSX-S950 and GSX-S1000. The entire range is available in striking new shades.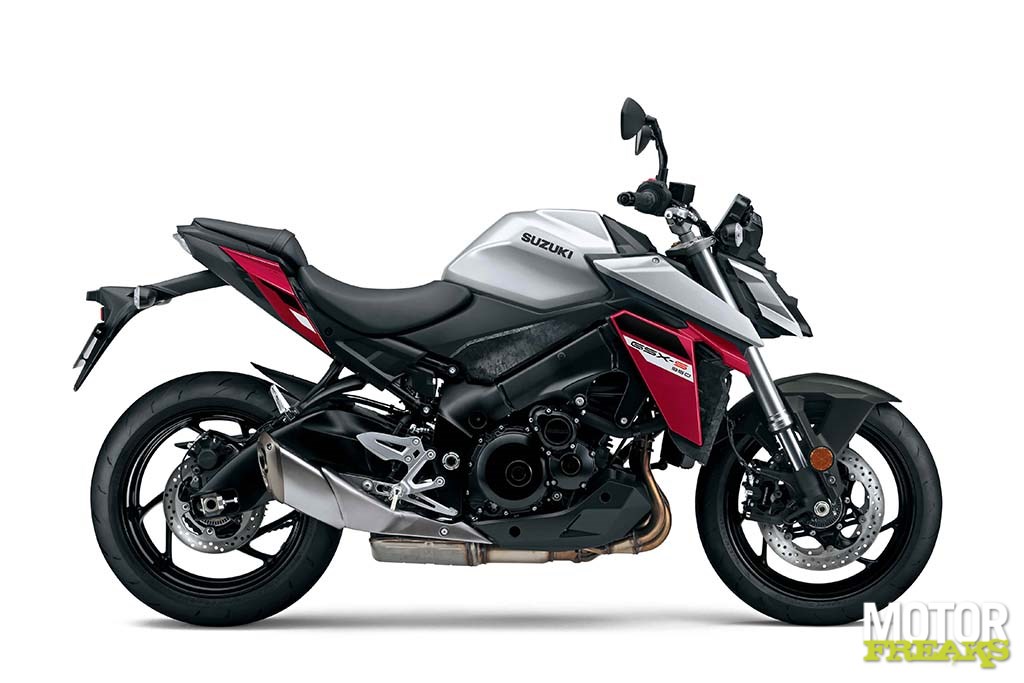 Anyone who had hoped that Suzuki would thoroughly overhaul the GSX-S family before 2024 will have to be disappointed, but to be honest, we understand that Suzuki has only come up with new colors for the entire family for the coming year. Just like the five participants who took part in our Readers Test last year, and who unanimously said they were very surprised.
What's different for 2024? Let's start with the GSX-S950, which is equipped with three new colors. Metallic Sword Silver (QKA) is completely new and combines its matte gray color with red accents. Metallic Triton Blue (YSF) has been refreshed for 2024 and now combines blue with white accents.
Glass Sparkle Black (YVB) was already available on the GSX-S1000 and is now also available on the GSX-950. The GSX-S1000 shares the color range with the S950, but can still be recognized by its gold-colored KYB front fork. That and the model name of course.
Then the GT. Suzuki's ultimate sports-tour motorcycle will get a striking new color for 2024. Metallic Reflective Blue is replaced by Candy Daring Red (YYG). This new color is combined with a bronze-colored subframe and rims, which, according to Suzuki, contrasts beautifully with the warm red color. The Glass Sparkle Black (YVB) color is now fitted with bronze colored rims as standard, in line with the subframe. Metallic Triton Blue (YSF) is unchanged for 2024.
Prices are unchanged for 2024. This makes the Suzuki GSX-S950 available with new color schemes from 11,299 euros. The S950 can also be supplied in a 35kW version at no additional cost. The GSX-S1000 is available from 14,999 euros and the GSX-S1000GT from 16,499 euros.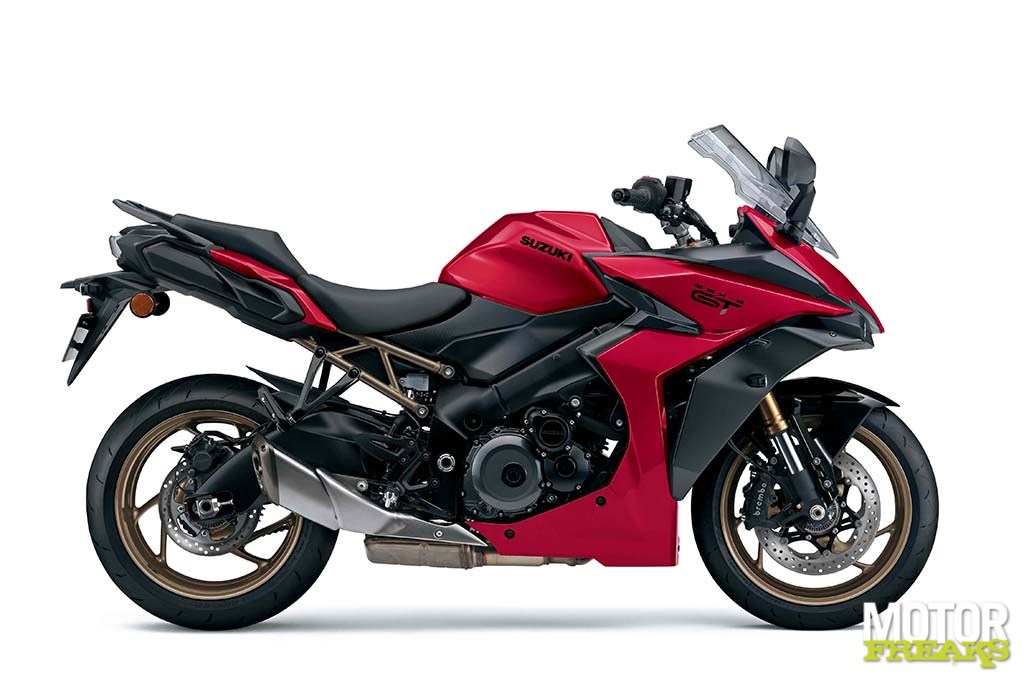 Various accessories and accessory packages are available for all three models. The GSX-S series comes with a 6-year warranty as standard.
– Thanks for information from Motorfreaks.