If you are in the market for a new NT1100, it is good to know that Honda has come up with a new color palette for the 2024 model year for the hugely popular touring bike, with two completely new colors in addition to the existing Matt Iridium Gray Metallic, although the latter is also slightly different in detail.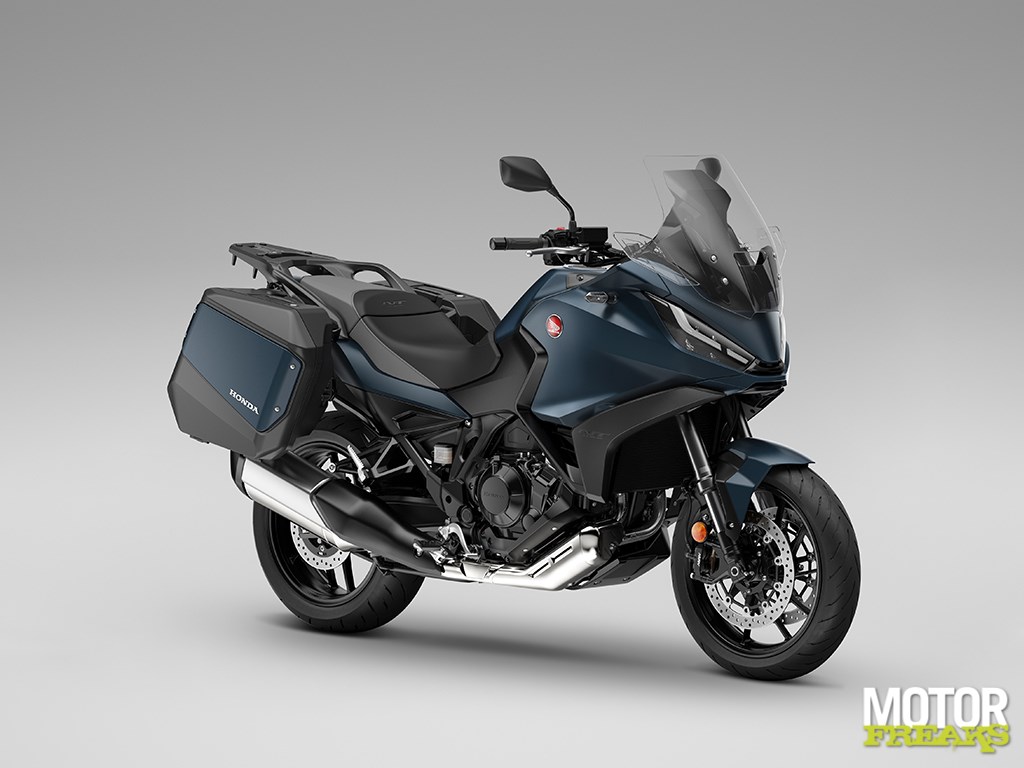 When Honda launched the NT1100 two years ago as the second model based on the 1100 parallel twin of the Africa Twin, we honestly wondered whether there would be a market for it. On the one hand, the bike was not sporty enough to compete with the Ninja 1000 SX and the GS~X-S1000GT, and on the other hand, not Tour enough to compete with the R 1250 RT, for example.
However, it turned out that that market actually existed. In fact, Honda speaks of a huge sales success and claims that the NT1100 will be the most popular model in Europe in the Touring segment by 2023. And you can imagine that the year isn't even over yet.
According to Honda, more than 12,000 units have been sold in Europe alone since its introduction, which is certainly an impressive figure. Honda further emphasizes that of the total number of NTs sold, more than two-thirds are equipped with Honda's unique DCT semi-automatic gearbox.
For model year 2024, Honda has come up with two new colors for the NT1100: Matt Jeans Blue Metallic and Candy Chromosphere Red, in addition to the existing – and according to Honda very popular – Matt Iridium Gray Metallic. The luggage rack in all three colors is now Matt Ballistic Metallic colored.
The 2024 NT1100 will be available at Honda dealers at the end of this year, prices are not yet known.
– Thanks for information from Motorfreaks.