To be honest, we had thought (and expected) that the new V-Strom 800 would mark the end of the V-Strom 650, but the opposite appears to be the case. Suzuki's evergreen will also remain available in 2024 and not only that, a completely new color palette has even been devised in Hamamatsu for the new model year.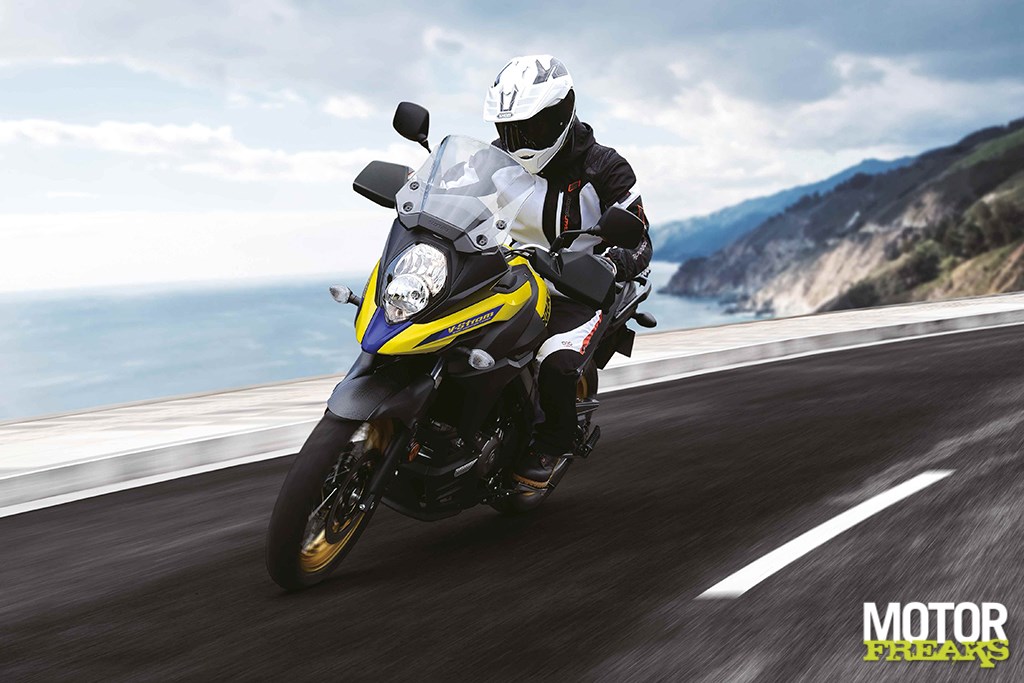 An ideal all-rounder that is extremely easy to ride, that is the V-Strom 650 in a nutshell, according to Suzuki. And for that reason it has still been doing very well in terms of sales for years, despite the fact that it has been a few years since it had its last update. And this year it has acquired a serious competitor in-house in the form of a V-Strom 800DE, although it is in a completely different price category.
Moreover, for those who don't want things to be so exciting, the V-Strom 650 offers more than enough, with a 645cc V-twin that runs really fan-tas-tically, excels in flexibility and has plenty of horsepower with 71 hp. can put in the work. And since its last update it has been equipped with traction control. The rugged-looking 650XT offers long suspension travel and is equipped with spoked wheels and handguards.
For model year 2024, Suzuki has now come up with the following color schemes: Pearl Vigor Blue (YKY)
Solid Iron Gray (YUD) and Glass Sparkle Black (YVB) for the V-Strom 650 and Champion Yellow No.2 (YU1) in combination with gold-colored rims, Glass Sparkle Black (YVB) in combination with gold-colored rims and Pearl Vigor Blue / Pearl Brilliant White ( JWN) for the V-Strom 650XT.
Both versions are immediately available, the prices for 2024 have remained unchanged. The V-Strom 650 is available from € 9,899 and the 650XT from € 10,399. That includes a six-year warranty, too.
– Thanks for information from Motorfreaks.