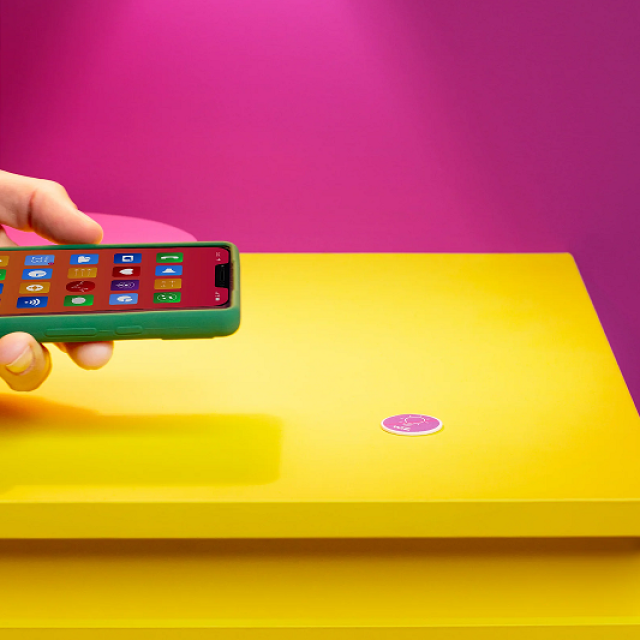 WiZ releases the new smart desk lamp Portrait and NFC Tags. According to WiZ, the desk lamp provides atmosphere and tranquility, while the Tags provide convenience.
Megan van der Wagt
WiZ has been working on smart lighting solutions and smart services since 2017. For example, this Signify subsidiary (just like Philips Hue) released dimmable LED lamps, a Neon flex light strip and the ELPAS Bollard garden pole in June. Now Wiz comes with the smart Portrait desk lamp and NFC Tags.
Portrait desk lamp
The WiZ desk lamp Portrait consists of a ring light at the top and a main light at the bottom. The lamp has a built-in brightness sensor that can automatically amplify light when it gets dark outside. The knob of the lamp can be turned for the right lighting atmosphere and due to the adjustable light shades, the lamp can also be used as mood lighting. The WiZ Portrait can be operated via the existing WiZ system, with your voice or the WiZ remote control.
NCF Tags
In addition to the Portrait desk lamp, WiZ has also released new NFC Tags. These are self-adhesive tags that allow you to control the lamp via your smartphone. By holding your phone against the tag you can activate certain functions. The Tags do not require batteries and you can place them anywhere that is dry. These NFC Tags can be used with all WiZ lamps.
Price and availability
The WiZ Portrait desk lamp will be available for purchase from September 15 for €99.99. The NFC Smart Tags (pack of four) will also be available for purchase from that date for €5.99.