Pagani has presented a new superlative for the Huayra. We welcome: the Pagani Huayra Imola.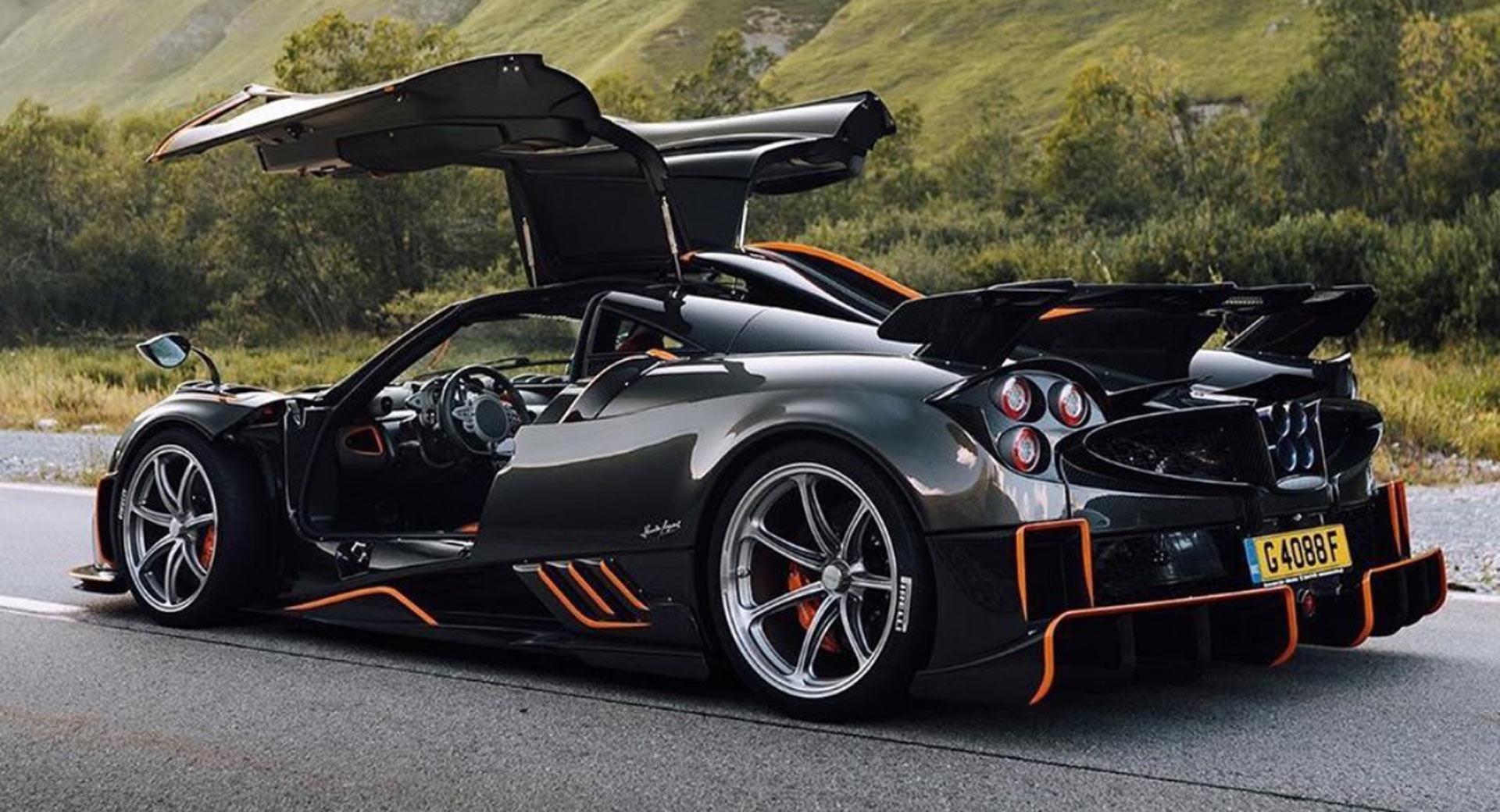 Pagani has a long list of special versions and limited editions of Huayra predecessor Zonda and Pagani also seems to be taking the path of exclusive editions with the Huayra. Last year the Huayra range was expanded with the Roadster BC and now the Italians are lifting this Huayra Imola on stage.
The Huayra, named after the Italian town of Imola, where the Autodroma Enzo e Dino circuit is located, will have an extra-powerful version of its 6.0-liter V12 from Mercedes-AMG. In the regular Huayra that machine delivers 730 hp and 1,000 Nm of torque, but in the Huayra Imola that machine makes it to an impressive 827 hp and 1,100 Nm of torque. That power is sent to the rear wheels via a seven-speed automatic transmission. The Huayra Imola is at the front on 20-inch light metal with concealed carbon-ceramic Brembo brake discs with a diameter of almost 40 centimeters behind. Behind the 21-inch light metal at the back are 38 centimeters large disks. Pirelli Trofeo R tires are folded around the wheels.
Pagani keeps under control how fast the Huayra Imola weighs only 1,246 kilos. The appearance of the Huayra Imola is not only characterized by its fierce rear spoiler, but also by its striking body kit that seems to come directly from racing. On the roof we even find a big-looking air intake. Pagani has also paid a lot of attention to keeping the weight low. For example, the brand has used a wafer-thin paint that has resulted in a weight saving of 5 kilos.
The Huayra Imola is available in a limited edition of only five pieces and has a price tag of at least € 5 million. If you already have your wallet ready, you need to calm down. All five copies have already been forgiven. The Huayra can be seen up close at the Geneva Motor Show.