If you manage multiple Google accounts or multiple calendars with Google Calendar, you may want to differentiate the display of items from each of them. It is not possible to assign to a calendar the same color for all the elements, but it is possible to choose separately the color of the events, that of the tasks and that of the reminders.
Change the color of a calendar in Google Calendar
1. Select the navigation pictogram, at the top left of the screen.
2. At the very bottom of the menu that opens, select "Settings".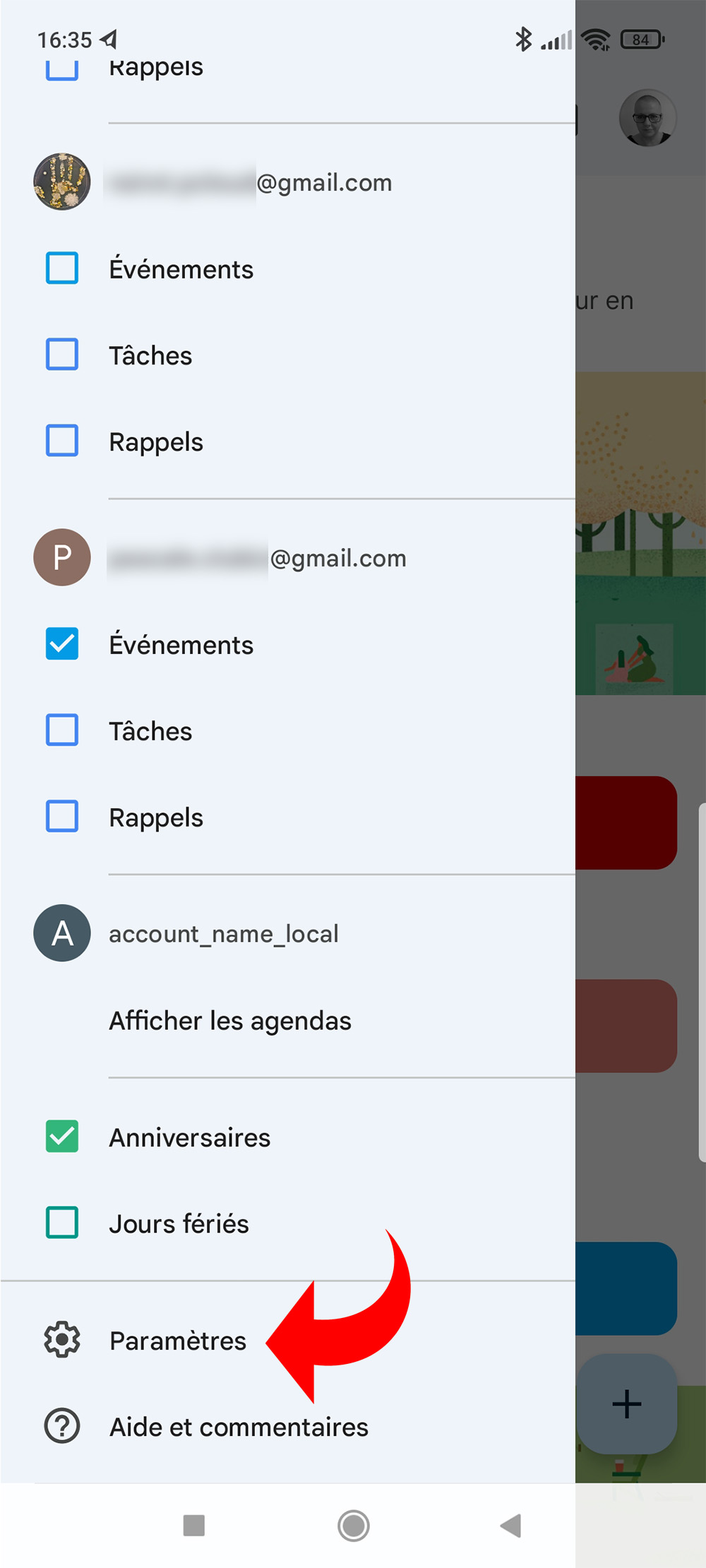 3. Each calendar used on your phone is displayed with the name of the corresponding Gmail address.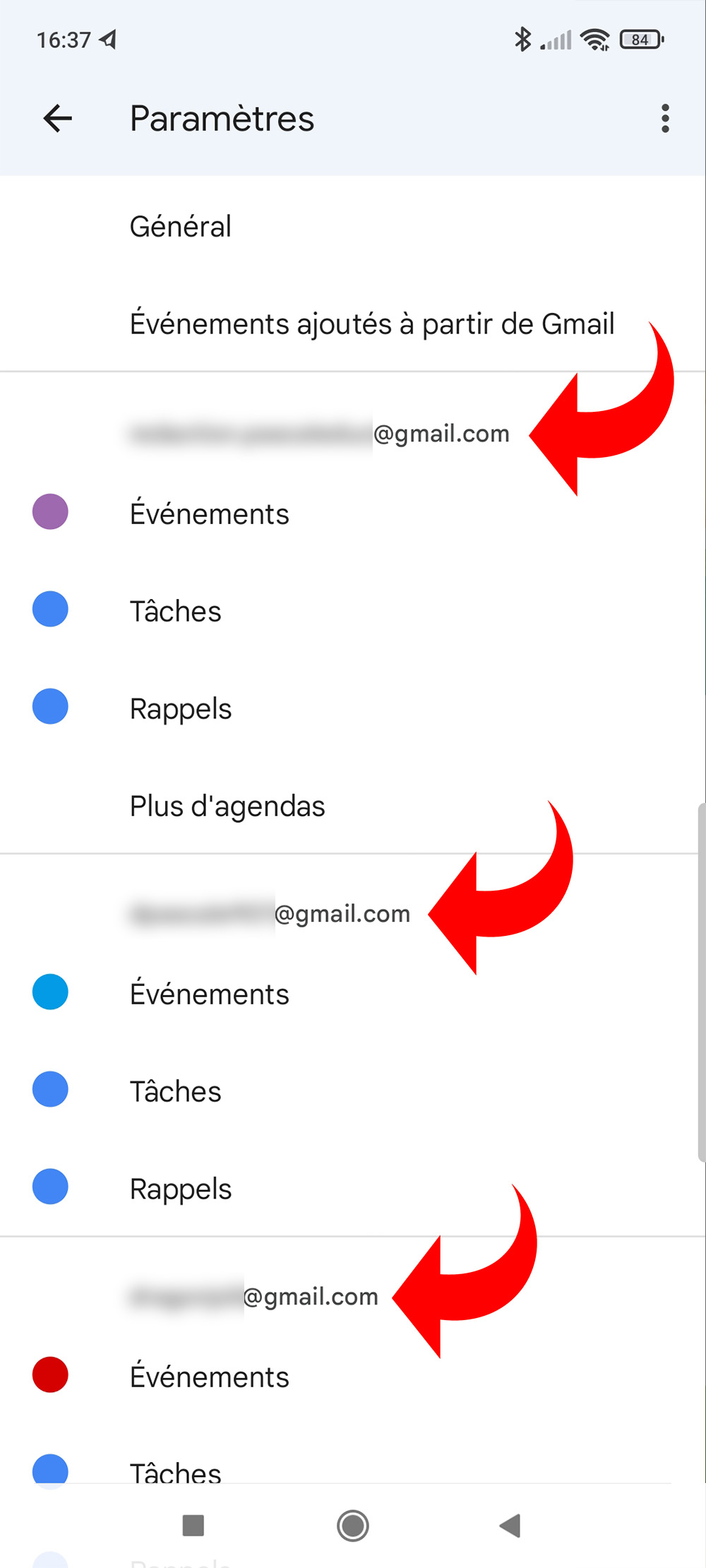 4. Tap on "Event" to start changing the color of events in the chosen calendar.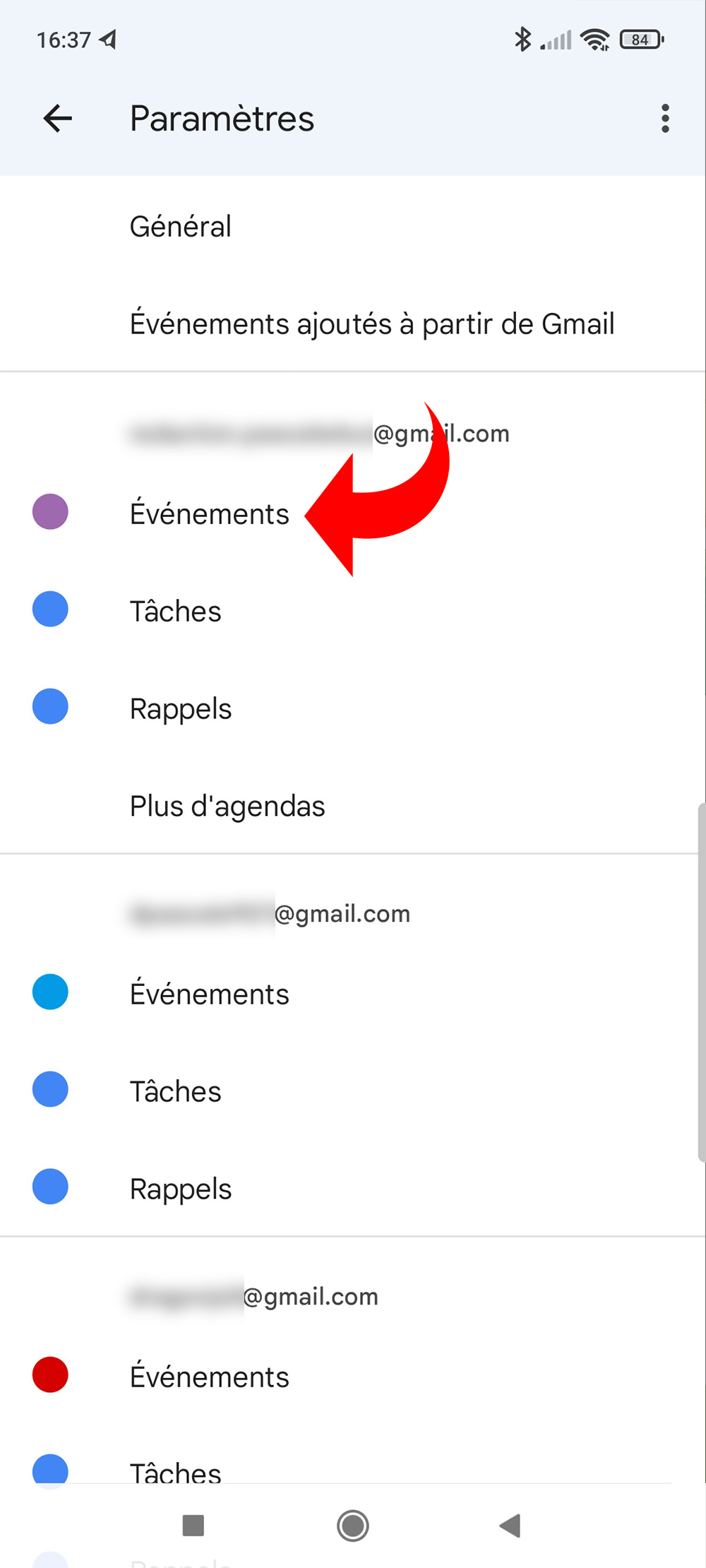 5. Tap "Color" and make your selection.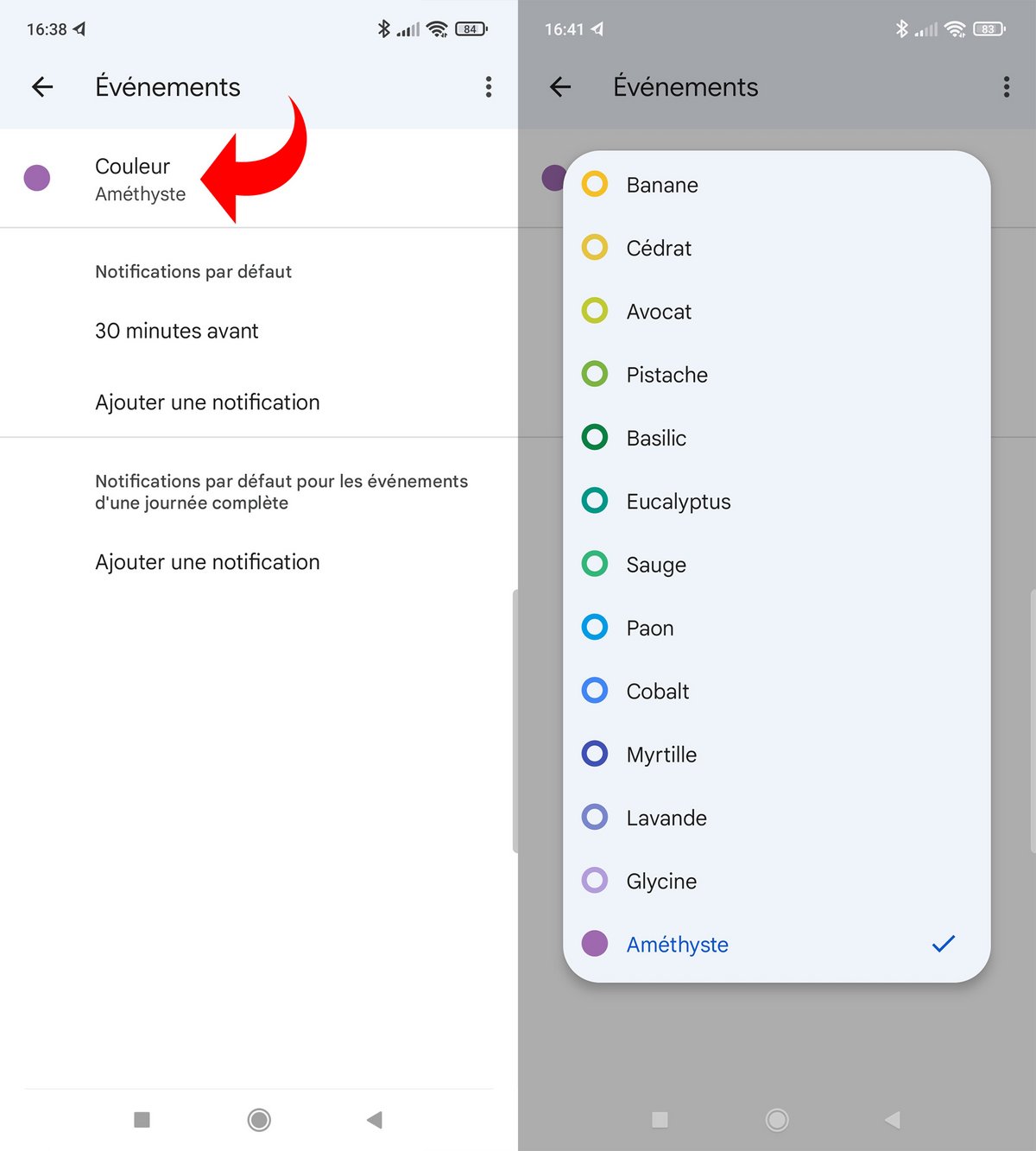 Note that the colors available are predetermined, it is not possible to create a custom color (with its hexadecimal code).
6. You can repeat the same operation for reminders and tasks. In this way, all elements of a single calendar can be differentiated.
Whether they belong to the same account or they are in separate accounts, all items created in Google Calendar can have a different color. We could regret not being able to select a single color in a single manipulation, for all the elements of the same agenda (events, reminders, tasks). But being able to process them individually adds flexibility and ergonomics to the use of the app.
.