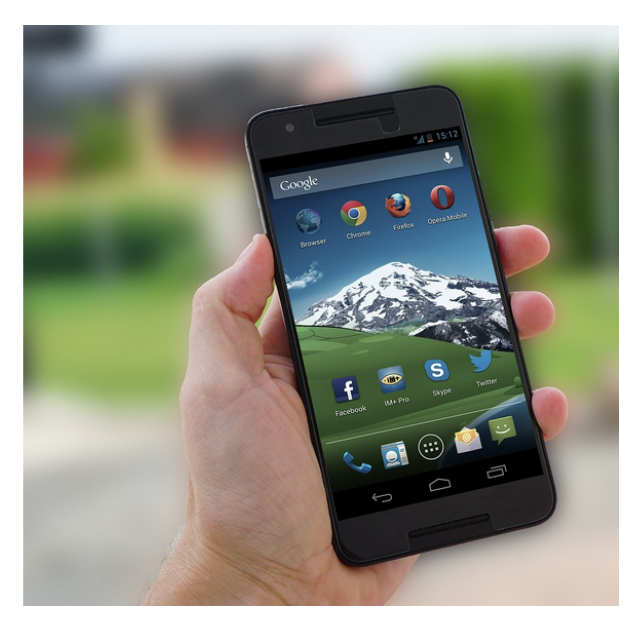 The Home screen of an Android smartphone holds few secrets for many people. However, you may see symbols here that you are not yet familiar with or that there are more options for operating the Start screen with your fingers.
Editorial
In this article we assume a Samsung Galaxy smartphone, as this is by far the most sold Android smartphone. As a result, some apps and menu options and therefore also images may differ from your Android smartphone, but you will almost always find the apps and menu options listed with a slightly different image or name.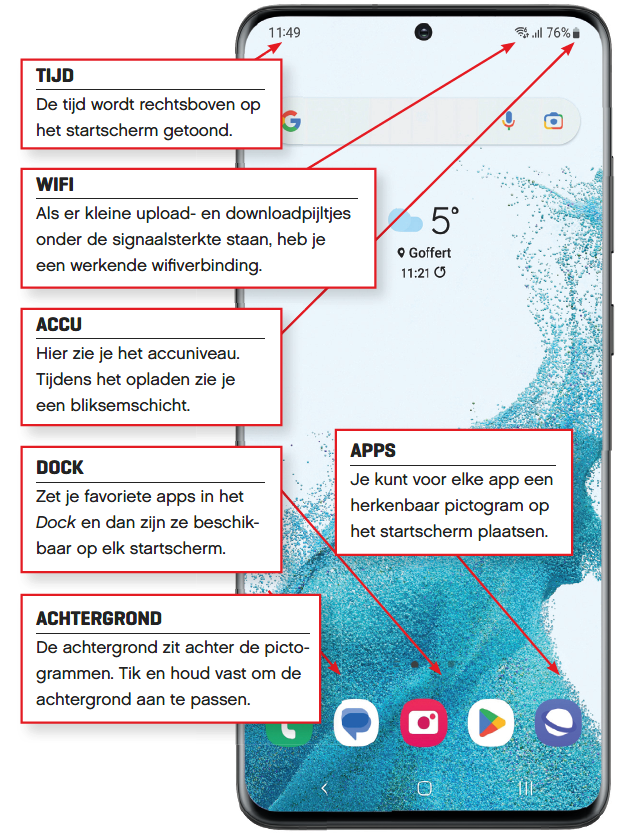 General icons




Wifisignaal
Dit pictogram toont de signaalsterkte van je wifi (bovenste deel) en of de verbinding actief is (pijltjes onder).

4G/5G-verbinding
Hier zie je het signaal van je mobiele telefoon, de sterkte ervan en of de verbinding momenteel actief is. Gemiste oproep
Na een gemiste oproep trek je de meldingsbalk omlaag voor meer informatie en/of om terug te bellen. Accu (opladen)
Het niveau van je accu wordt getoond; de bliksemschicht geeft aan dat de accu wordt opgeladen. Wekker
Als je een of meer wekkers hebt ingesteld, staat het wekkerpictogram op de meldingsbalk.

Stil/trillen


Wanneer je de Niet storen-modus activeert,
worden oproepen en meldingen geblokkeerd. Niet storen
Met de Niet storen-modus krijg je geen op dat
moment ongewenste telefoontjes en meldingen. Bluetooth
Met bluetooth maak je draadloze verbindingen met apparaten, zoals koptelefoons of luidsprekers. Downloadpijltje
Wanneer je apps, updates of bestanden downloadt,
wordt dit pictogram getoond. Google Play updates
Dit pictogram laat je weten dat er app-updates beschikbaar zijn bij Google Play. Usb-verbinding
Dit pictogram verschijnt wanneer je Android-toestel via usb op een pc is aangesloten. GPS geactiveerd
Dit pictogram geeft aan dat de gps-functie actief
is en momenteel je positie vastlegt.
Operate Android smartphone
There are many ways to use the touch screen (touchscreen) of your Android smartphone.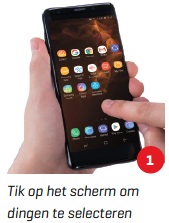 1 To tap
For practically anything you want to do with your Android smartphone, you need to tap the screen to get started (Fig. 1). You tap to open an application, make a menu selection, activate a link on a web page, open a picture or song, and much more.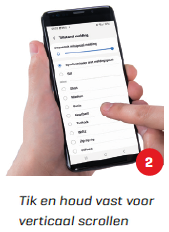 2 Scroll
If there's more information than fits on the screen, you'll need to scroll to read the rest. Put your finger on the screen, slide it vertically and the screen moves (Fig. 2). You can also scroll horizontally, for example to scroll through images or web pages, but you use the vertical scroll to scroll through emails, settings screens, news feeds and more.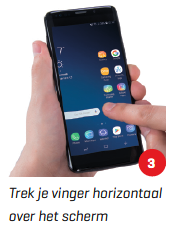 3 Sweep
Swiping is the counterpart of scrolling (Fig. 3). We don't actually call it scrolling, though, because devices do that gesture Which gesture? like to use to move quickly between adjacent screens, such as on the home screen or pages in an app. Tap and slide to try it.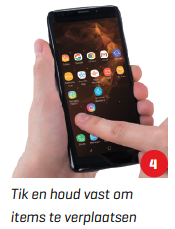 4 To tow (keep pressed)
Besides the short tap on the screen, you can also long press. If you place your finger on something and hold it down, you can select and drag an item (Fig. 4). You mainly use that to move icons between different home screens. Or to drag them to the trash to remove them from the home screen or drag them from the app drawer to one of the home screens and place them there.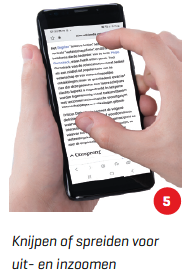 5 Pinch
You use the pinch gesture to zoom out and make text or an image smaller. Just place two fingers on the screen, far apart (Fig. 5), when you see an image or web page on the screen, then pull them together to shrink what you're viewing. Use that alongside the spread gesture for even more control.
Member Benefit

This article is
from the Android Planet Magazine Samsung Guide.
As a HCC member you get a hefty discount on this special, see here.
6 To spread
You often use the spreading gesture in combination with squeezing. Use it to zoom in on a text or image. Place two fingers close together on the screen when an image or web page is displayed, then push them apart to enlarge what you are viewing (Fig. 5). Before you know it, you'll be using hand gestures like you've never done anything else.