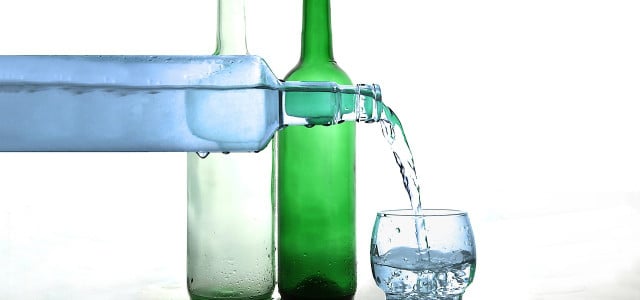 Have you ever heard of organic water or organic mineral water? Read here whether this makes sense, which seals exist and what you should know about this type of mineral water.
So that you can understand what is special about organic water or organic mineral water, you should know how mineral water is made:
Mineral water is basically rainwater that has seeped into the ground. Over time, it is cleaned of several layers of rock and so minerals are added to it. It is drawn from natural or man-made sources before being bottled.
According to the Mineral and Table Water Ordinance, natural mineral water does not have to be 100% pure. However, it must not be harmful to humans and must be free of pathogens.
In Germany, mineral water is subject to regular controls: water should not be contaminated and must not exceed maximum levels of certain substances such as mercury or nitrate.
"Organic water": The origins of the concept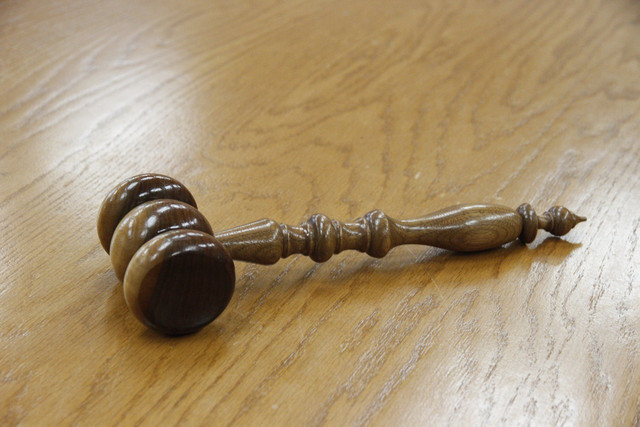 Unlike agricultural products, there is no EU organic regulation for water that would allow certification with an EU organic seal. This means that there is no binding legal requirement as to when water can be described as "eco" or "organic".
Can you still call water "organic"? The Bavarian brewery Neumarkter Lammsbräu did it easily from 2009, when they sold a type of mineral water in their range for the first time in Germany as "Biokristall" mineral water.
A dispute ensued in court. In 2012, the Federal Court of Justice (BGH) accepted the designation "organic mineral water" after a complaint by the central competition office.
The reasoning of the BGH: Water may be called organic water if it meets the expectations of consumers of an organic product: namely that it meets stricter quality requirements than conventional mineral water.
The resulting specifications are simply called:
Organic water has no additives and is untreated.
In terms of residues and pollutants, organic water is well below the maximum value for mineral water.
According to the court, buyers of organic mineral water would not expect that this would be subject to legal requirements or would be monitored. It remains forbidden to advertise water with the well-known EU organic seal, as this only applies to agricultural products.
Organic water: the question of the seal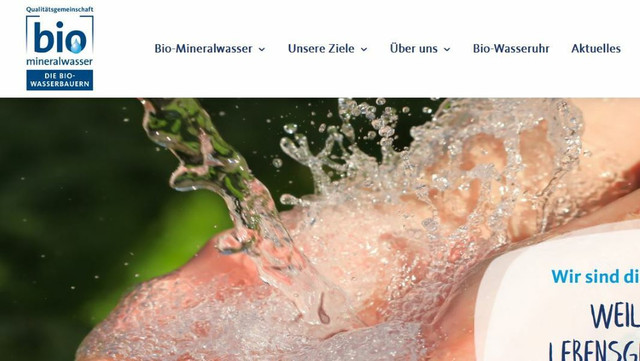 These requirements of the BGH are not very strict – a uniform organic seal could create more transparency for consumers. The Hamburg consumer center also complains, for example, that there is still no state organic seal with uniform criteria for mineral water.
As a result, a dispute has broken out about the sovereignty of interpretation, in which two market participants in particular are active:
"Organic mineral water" from the Quality Association for Organic Mineral Water eV:
The authoritative of Dr. Franz Ehrnsperger (owner of the organic brewery Neumarkter Lammsbräu) initiated association quality community organic mineral water eV has defined almost 50 criteria that water must meet to be organic mineral water.
The logo looks like this: the word "bio" lowercase in dark blue with a light blue water droplet in light blue inside the letter "o". Above it is small "Quality Community" and below it "mineral water" (see photo).
The Quality Association Bio-Mineralwasser eV is supported by the large German organic associations (such as Bioland, Naturland, Demeter and Biokreis) and the Federal Association of Natural Food and Natural Goods.
12 mineral waters are allowed to bear the seal (as of 2023), including, for example, the two regional options Neumarkter Lammsbräu "Bio-Crystal" and Römerwall "Naturbrunnen".
Wells that want to bear the seal have to prove in a transparent, independent and annually repeated certification process that they manage sources carefully and actively protect the water in their region from pollution (including by promoting local organic farming). Anyone who cannot prove this loses the seal for organic water.
The policies and controls are available for download from their website.
"Premium water in organic quality" from SGS Institut Fresenius GmbH:
The laboratory group SGS Institut Fresenius GmbH awards the seal "premium water in organic quality".
The logo is similar to the well-known logo of the institute, and is specified by two ticks to the right of it with the key texts "premium mineral water with organic quality" and "social & ecological sustainability".
This seal also promises criteria for product quality and social and ecological sustainability, but the exact requirements differ in part from those of the "organic mineral water" seal. The requirements for nitrate or pesticides, for example, are less strict.
Gerolsteiner, Volvic and Hassia use the seal of approval from the Fresenius Institute, along with a number of other brands.
The catalog of requirements is available for download on the website.
Some of the organic breweries certified by Bio-Mineralwasser eV complained that group brands such as Volvic (Danone) adorned themselves with the "organic" label of the SGS Institute Fresenius. Danone is one of the largest producers of water in single-use plastic bottles, which are transported over long distances to Germany and other countries. The resulting waste and the CO₂ emissions from transport are anything but sustainable.
Neumarkter Lammsbräu went to court as a representative. Volvic lost and has not been allowed to call the water "organic" since then. The reason: The water was post-treated to correct the excessive arsenic content – but buyers would expect an untreated product with the advertising promise "organic".
Criticism of the concept of organic water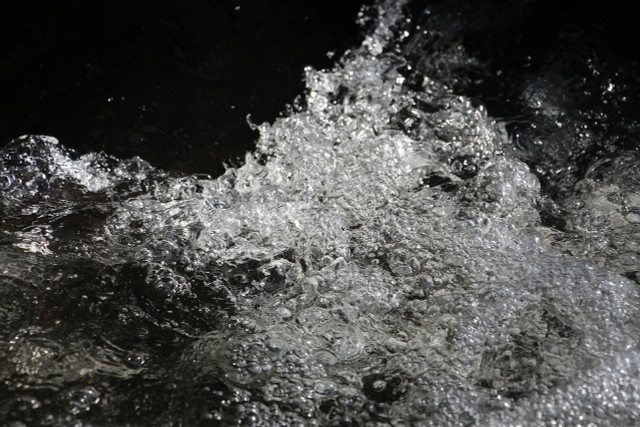 Critics mainly complain that there is no uniform legal regulation for what constitutes organic mineral water and what does not. There are also points of criticism with regard to the two seals currently used: They only partially take into account ecological aspects such as energy consumption, CO₂ emissions during transport and packaging waste.
difference in quality?
Öko-Test warns that the same mineral water can be sold more expensively with an organic seal and cheaper without an organic seal. It can also be assumed that many other mineral waters are basically organic water – i.e. meet the same quality requirements – but are not labeled as such. Because product and ecological tests show again and again that many conventional mineral waters do very well, while organic water sometimes fails.
Regionality / Transport
When it comes to "organic", many people immediately think of environmentally friendly products. In terms of regionality, however, this does not have to be the case. Even organic water is partly pumped and bottled from French soil and then transported throughout Europe.
Especially with the Fresenius seal, short transport routes are not a high priority: the water should only be sold wholesale, mainly regionally – but then it will be resold to end consumers throughout Europe. Because water is heavy, especially when transported in glass bottles, it consumes a lot of energy.
Packaging
Some organic mineral waters market themselves as a wellness or luxury product rather than simple H₂O. So many come in specially designed glass bottles. Glass is often perceived as a more environmentally friendly material than plastic – but only under certain conditions.
If it is only used once and then melted down, switching from plastic to glass is not worthwhile from an environmental point of view. Bottles without a special shape or embossing have a better chance of being reused by other manufacturers as well. And the more often reusable packaging is used – whether glass or plastic – the more energy is saved.
Even if a manufacturer accepts its own bottles again, they first have to get there via sometimes long transport routes. As the consumer advice center writes, reusable PET bottles with a standard shape are the ecologically more favorable option overall. The following packaging is permitted for the organic mineral water seal: reusable glass, beverage cartons, reusable PET or certain recyclable PET bottles.
However, one-way bottles that are only used once and then destroyed should be avoided at all costs. Organic water is also available in such packaging under the SGS seal of quality from Fresenius. A legal regulation for organic water could, for example, also stipulate a reusable obligation for the drinks in order to deal with this.
Conclusion: Better to drink tap water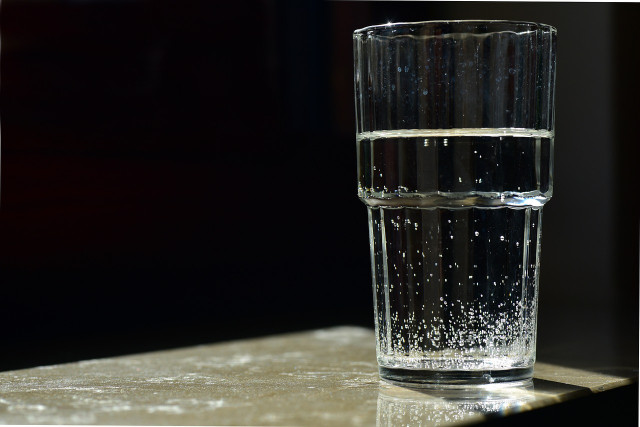 Organic water is mineral water of a special quality. It can partially transparently demonstrate that it is sustainable and that it is subject to clear controls for maximum limits. This can help customers to orientate themselves in the jungle of mineral water.
Uniform labeling for "organic water" with clear government guidelines would be a sensible next step. This could help when shopping so that you can compare the different mineral waters with each other in a meaningful and transparent way. And not only in terms of content, but also in terms of whether the mineral water comes from the region.
The tap water in Germany is also subject to strict and regular controls and is of very good quality – and more sustainable than almost any mineral water. If you are not used to drinking tap water or are unsure about the quality where you live, take a look at our guides on the subject:
Tap water in Germany: can you drink it without hesitation?
Let the tap water run for a short time: Necessary – or wasting water?
Testing tap water: reasons and contact points
Can tap water go bad? When to be careful
Legionella: This is what you need to know about the bacteria in drinking water
Read more on Techzle.com:
One-way deposit: you should know that about it
Organic wine and organic wine seal: You can pay attention to that
Make elderflower syrup yourself: a quick recipe