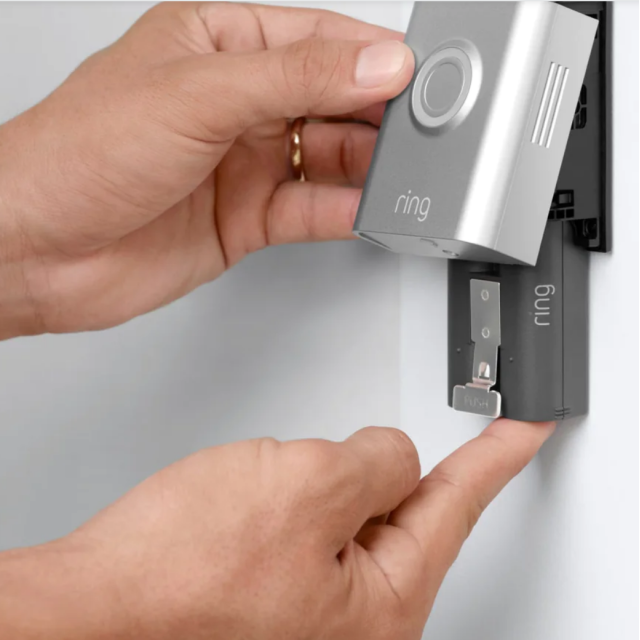 The Ring Battery Doorbell Plus offers many options provided WiFi is available, but much functionality is only available via a subscription.
Aad Munsterman and Rob Coenraads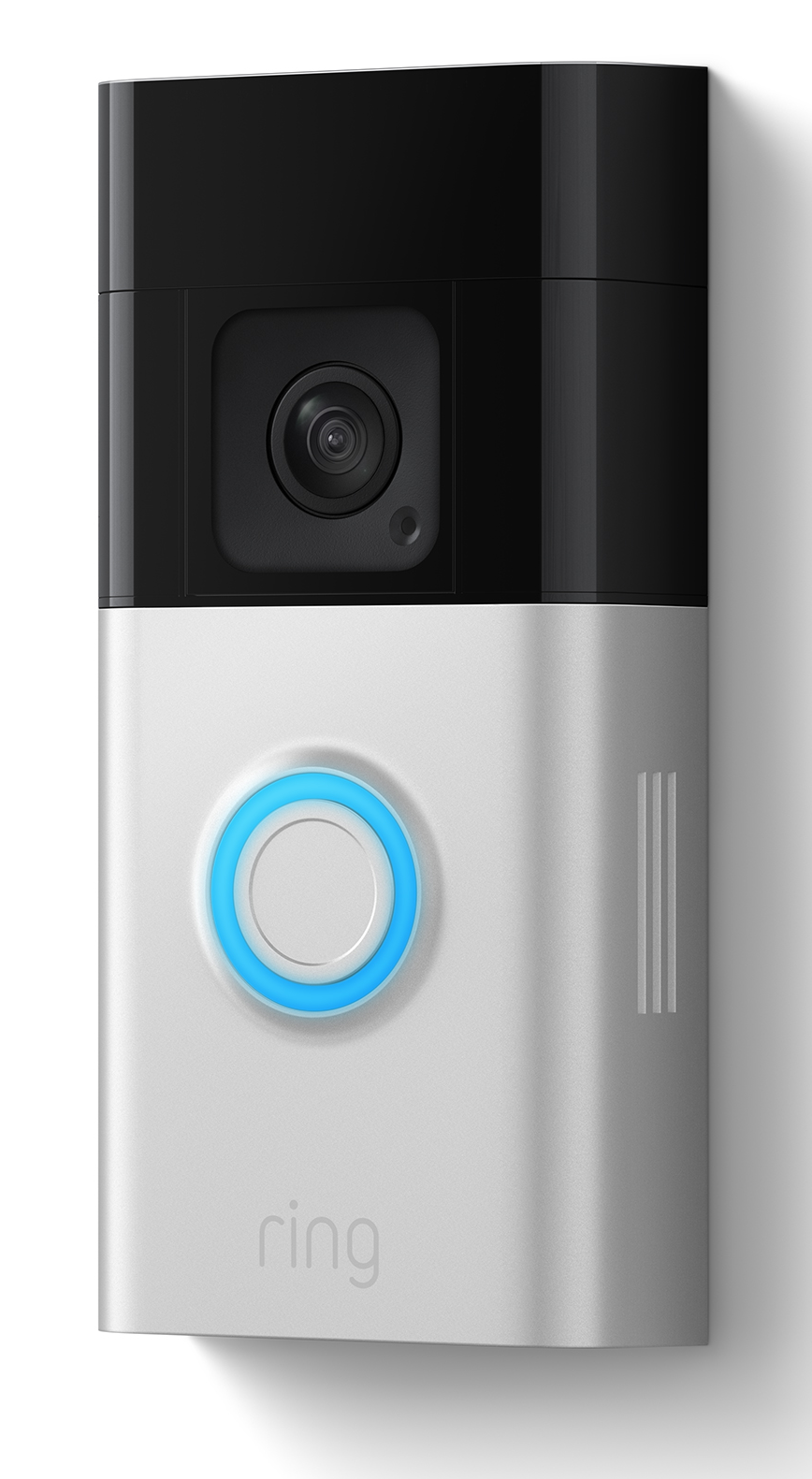 The Ring Battery Doorbell Plus is slightly larger than normal due to the battery, measuring 128 x 60 x 25 mm. The 5960mAh battery provides an extra long lifespan and can be charged via a USB cable; other purchasing options are an extra rechargeable battery (€ 29.99), a 220V plug adapter (€ 25.99) or a solar charger or solar panel. A screw with a specific profile and associated bit screwdriver are included to secure the battery and prevent theft. All mounting materials are supplied including an angled elevation to ensure the bell is properly aimed at the visitor. Local image storage is only possible with a subscription of €40 per year, without this there is no security.
The image is 1536 x 1536 pixels, provides a very large viewing angle of 150 degrees and there is color night vision. The quality of the recordings is good, as is the response time to a security notification or call notification on your smartphone. The app has many settings, such as activating the monitoring function. But just like the historical view, many features only work in combination with a subscription.
In short, this doorbell offers many options at every conceivable location where WiFi is available, but image storage and many functions are only available via a subscription.

Product: Ring Battery Doorbell Plus


Recommended retail price: €179.99, with gong €199.99
Pros:
* clear image with very wide viewing angle
* large battery and many other connection options
Negatives:
* big format
* no local data storage
* price