In Auto Review 2/2022 we test German plug-in hybrids: the Mercedes C 300e against the BMW 330e. According to Mercedes, you can travel about 100 kilometers with the C-class. Is such a large battery pack a blessing or a curse?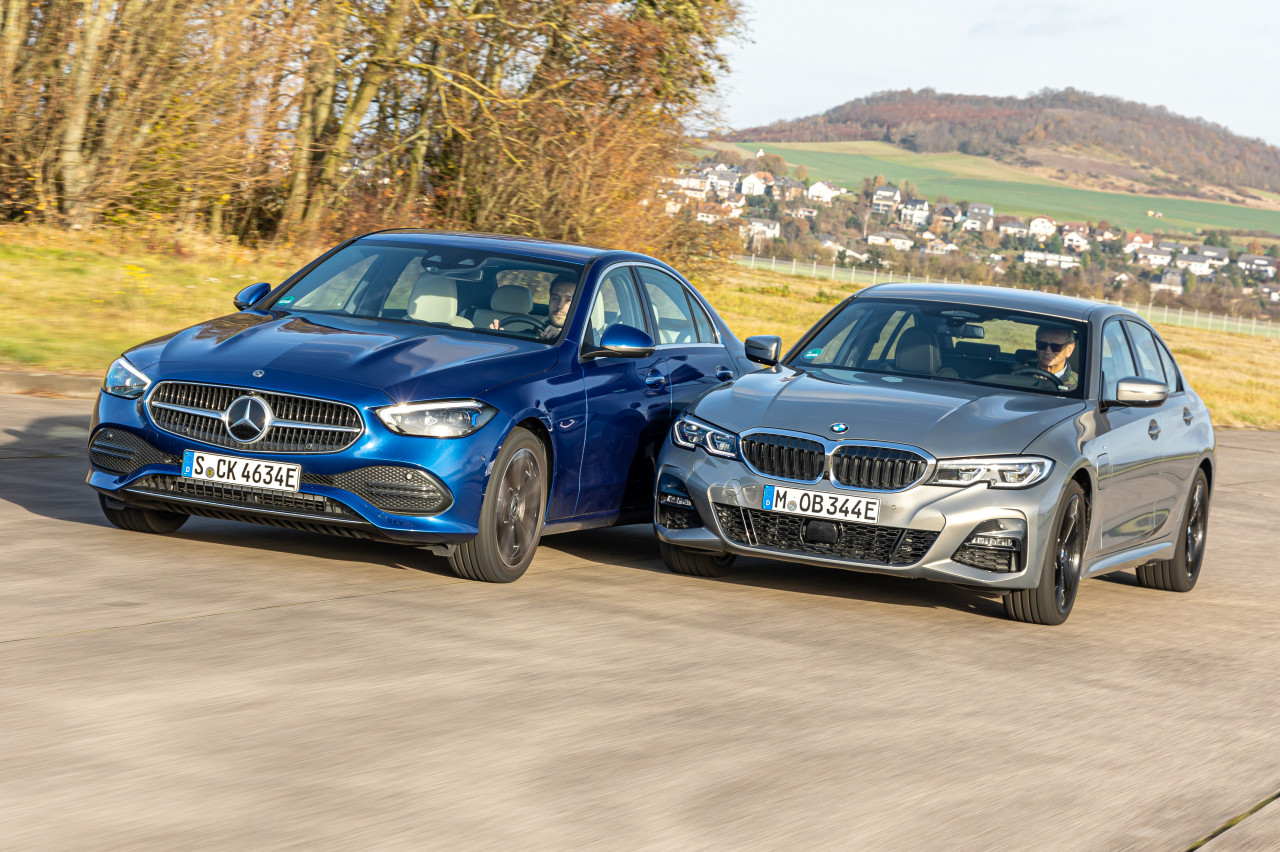 It's almost always the same thing with plug-in hybrids: the manufacturer promises an electric range of 50 kilometers and in reality you get about 35 kilometers away. Mercedes breaks the cycle and spoons a battery pack twice as large in the new C 300e. As a result, the electric driving range of the plug-in hybrid also doubles and that gives the Mercedes driver a lot of emission-free freedom. But how many kilometers exactly?
The Mercedes C 300e has a battery pack of 25.4 kWh (gross). BMW and many other car brands do not copy Mercedes. In the best case scenario you will get 111 kilometers on a charge of current, but our consumption route tests the harsh reality. The combustion engine jumps after us 73 kilometers at, in the 3-series he reports after 34 kilometers.
Stay away from the power-guzzling highway and drive alone in and around the city, Mercedes drivers pick about 100 kilometers from a full battery and BMW drivers 50 kilometers.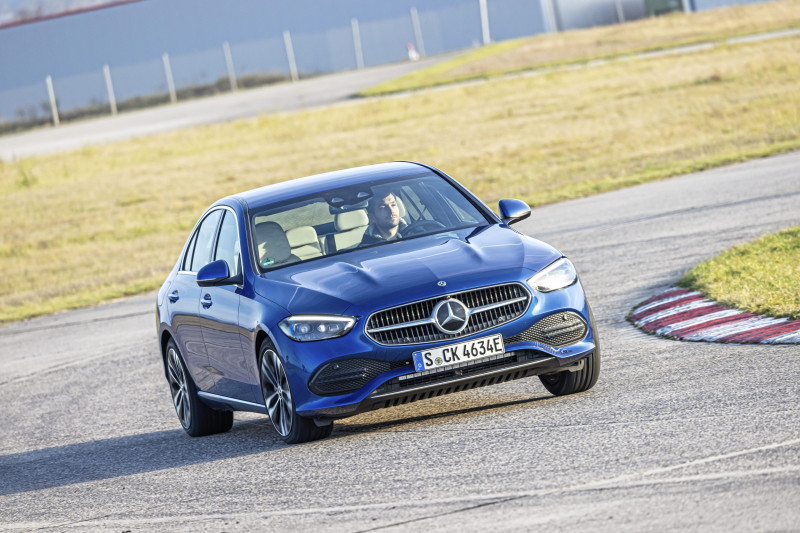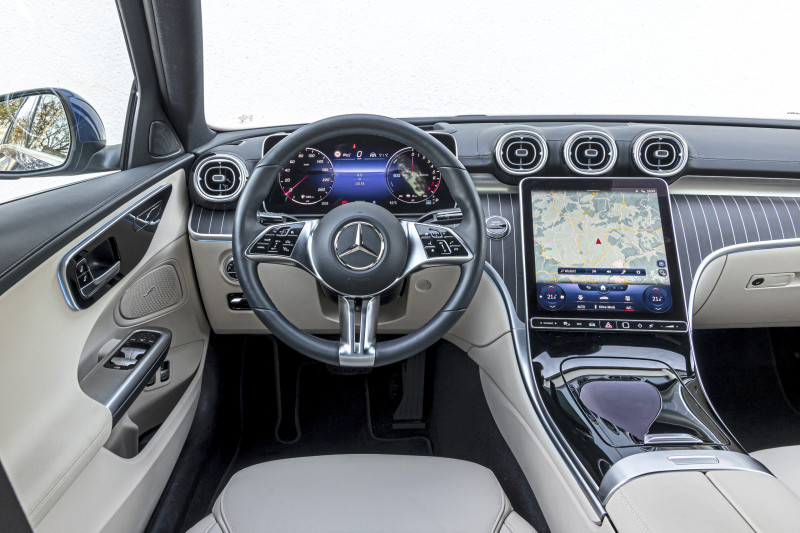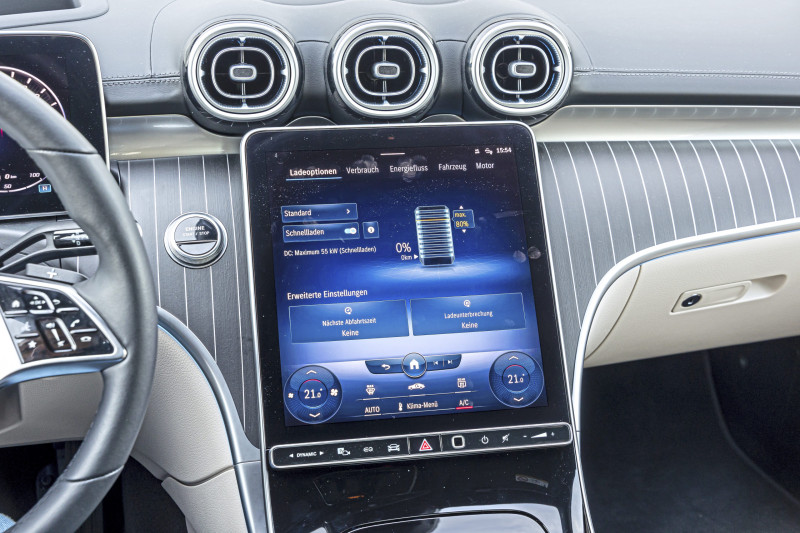 Fuel consumption Mercedes C 300e and BMW 330e measured
To get a good idea of ​​the power and fuel consumption, we take two measurements. First we drive our fixed consumption route with a full battery and then with an empty one. The test consumption is the average value of both trips.
The C-class comes out at 4.9 liters per 100 kilometers. The 3-series has less power on board and compensates for this with a higher fuel consumption of 6.3 l/100 km. Suppose you are lazy and never remove the charging cord from its packaging, then the fuel consumption remains below 8.0 l/100 km. Because even if the battery charge is at 0 percent, there is always a small buffer that makes it possible to drive the sedans like a regular hybrid. You continue to recover braking energy and briefly drive electrically at low speeds.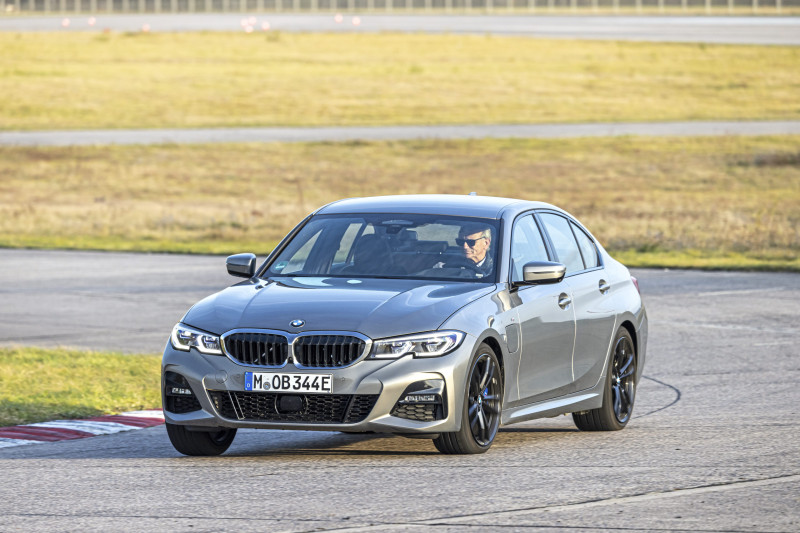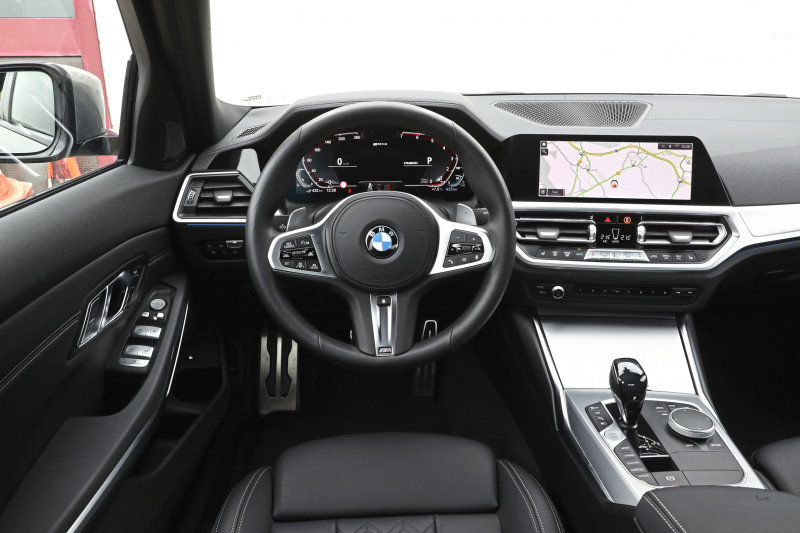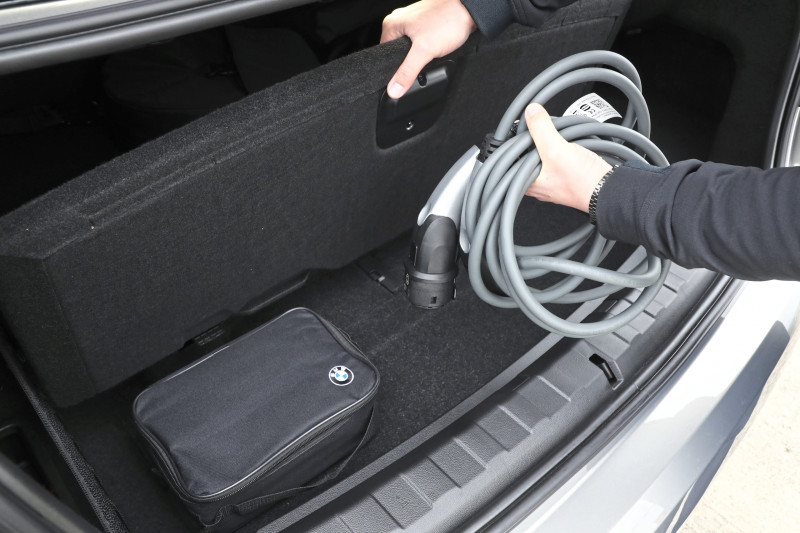 Mercedes C 300e can optionally fast charge with 55 kW
Of course, the intention is to charge these plug-in sedans as often as possible. The BMW 330e does this with a charging capacity of 3.7 kW, while the Mercedes C 300e draws up to 7.4 kW from the charging station or wallbox.
Are you going to buy a plug-in hybrid? Then you don't want to miss our next plug-in hybrid test!
Subscribe to the newsletter!
If you add 605 euros, the plug-in hybrid C-class can even be charged quickly with a maximum of 55 kW. It may seem like too much hassle to plug in to Fastned, Shell Recharge or Ionity if you only want to buy a sandwich at the gas station, but the hefty battery makes it worth it. After about 20 minutes, the battery is 80 percent full again.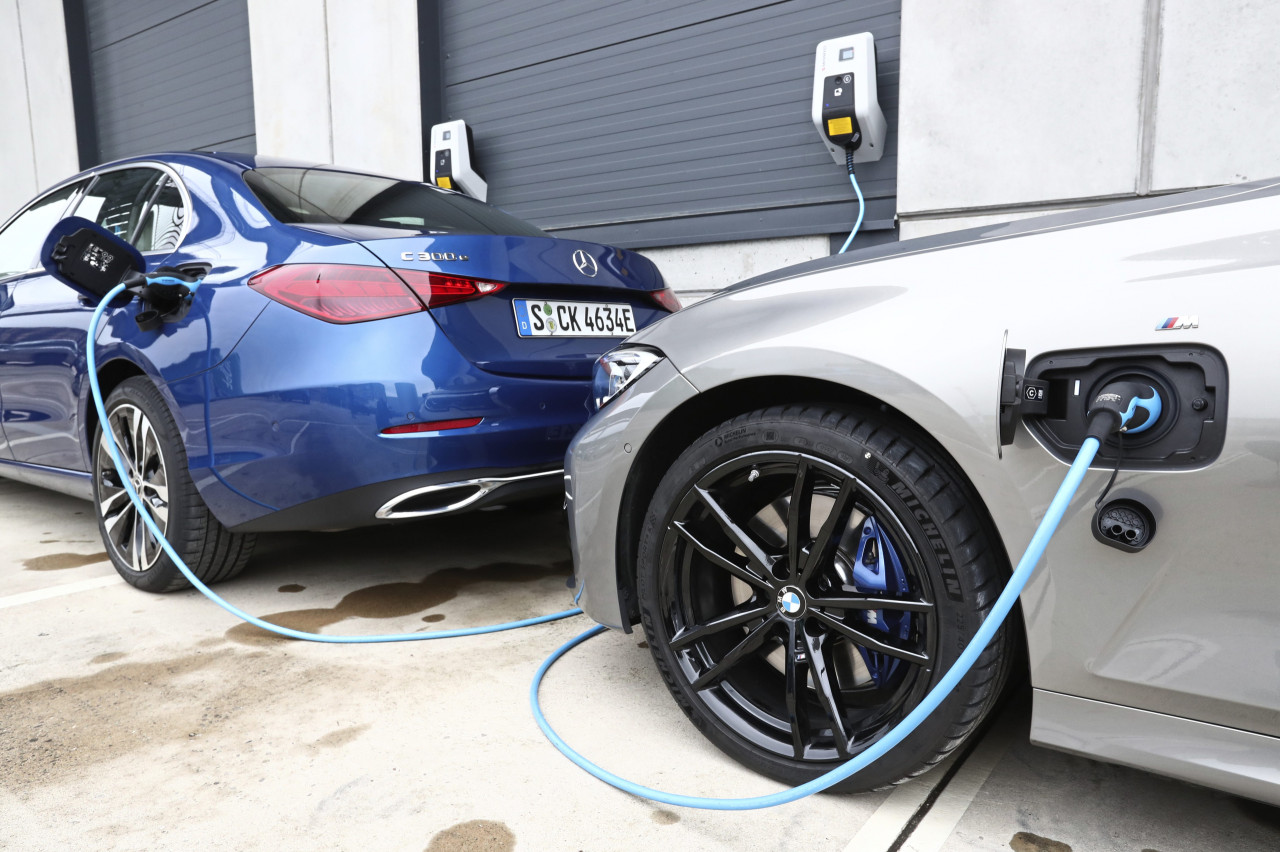 Conclusion
With an electric range that takes you beyond the usual commuting distances (namely 73 to 100 kilometers) and the possibility of fast charging, the Mercedes C 300e is a plug-in hybrid of a new generation. BMW enthusiasts do not have to lament, because of course a new generation of hybrid powertrain is being worked on in Munich.
Do you want to know why the Mercedes 300e is smoother and more comfortable than the BMW 330e? Read the full test in Auto Review 2/2022. Buy it in the supermarket or online in our webshop.