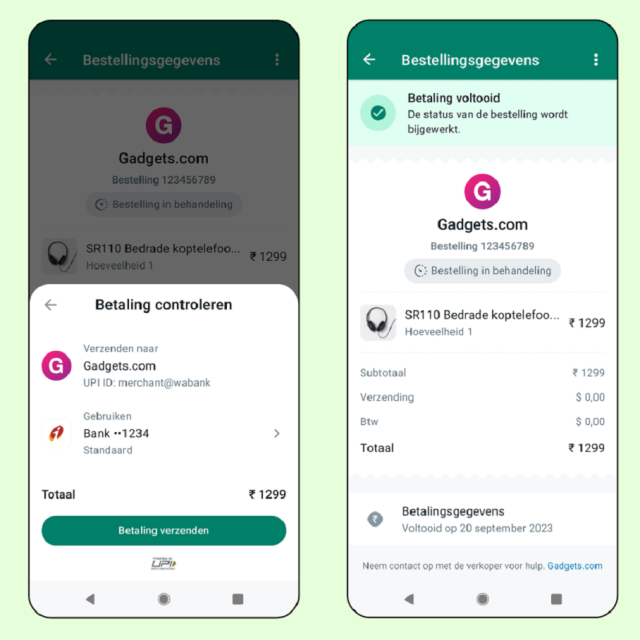 WhatsApp today announced three new features. WhatsApp Flow and Meta Verified should make it easier for companies to use WhatsApp. More importantly, WhatsApp wants consumers to be able to make in-app purchases in WhatsApp via a payment service.
Megan van der Wagt
WhatsApp introduced the new Channels feature this week, but today WhatsApp is introducing three more additions: WhatsApp Flow, Meta Verified and in-app purchases.
In-app purchases
WhatsApp will make purchases directly in the chat easier. People in India can now add items to their cart and send payment via their preferred payment method using all supported UPI apps, debit and credit cards. If this is successful, more countries will follow. (text continues below image)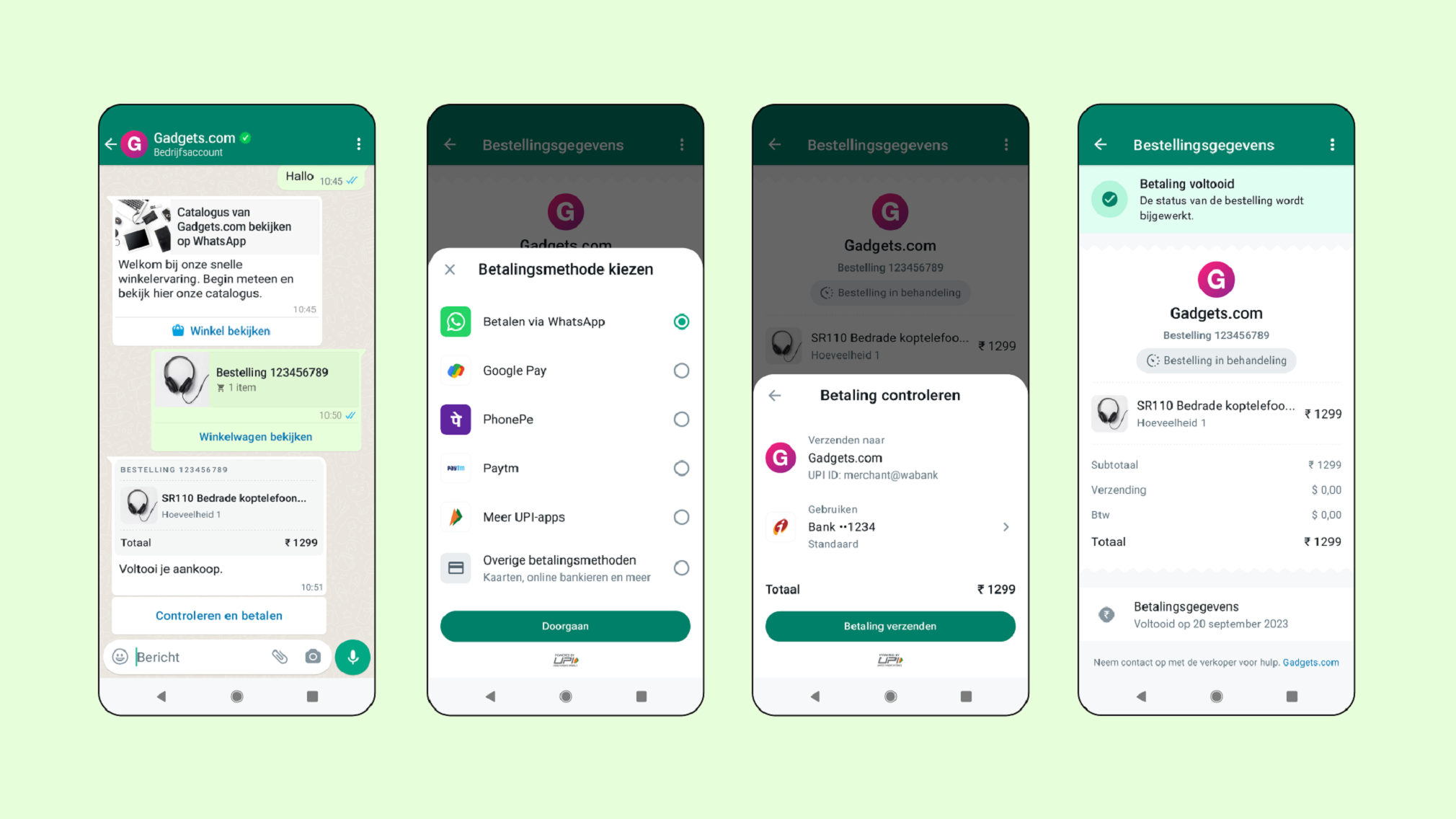 WhatsApp Flow
WhatsApp also launches Flows. This allows companies to offer more experiences, such as choosing your seat on the train, ordering a meal or making an appointment. This should be possible without leaving the chat. With Flows, WhatsApp wants companies to be able to offer extensive menus and customizable forms. Flows will be made available to businesses worldwide using the WhatsApp Business platform in the coming weeks.(text continues below image)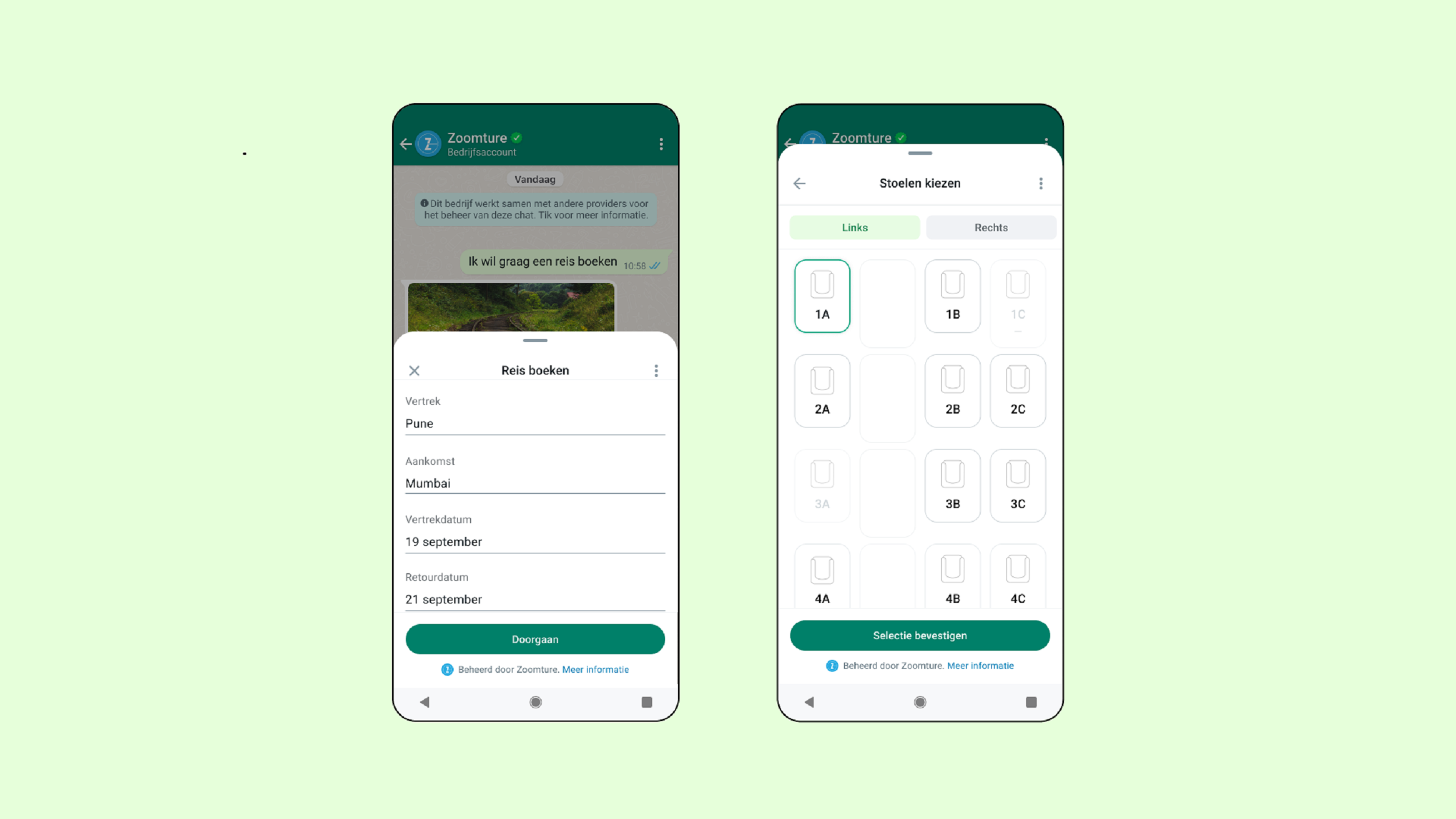 Meta Verified
WhatsApp starts testing Meta Verified. Meta is the parent company of WhatsApp and Facebook is also part of Meta. WhatsApp will first do this with SMEs that already use the WhatsApp Business app. After that, the feature will be introduced to businesses on the WhatsApp Business platform in the future. With the verification, users of the app know that they are chatting with the right company. The company will only receive its verification when it can prove its authenticity to Meta. In return, the company receives a verified badge, expanded account support and protection against impersonation. Meta Verified comes with additional premium features. This makes it possible to create a customized WhatsApp page that is easy to find via an internet search. Support for multiple devices is also included, allowing multiple employees to respond to customers.