Finally, there's a Tesla Model 3 and Polestar 2 competitor from BMW. The fully electric 4-series Gran Coupé is known as the i4 and is available in two grades. Today we are testing the top version with M badge. What remains in practice of his WLTP range of 520 kilometers. We measure the BMW i4 range at 100 km/h and 130 km/h.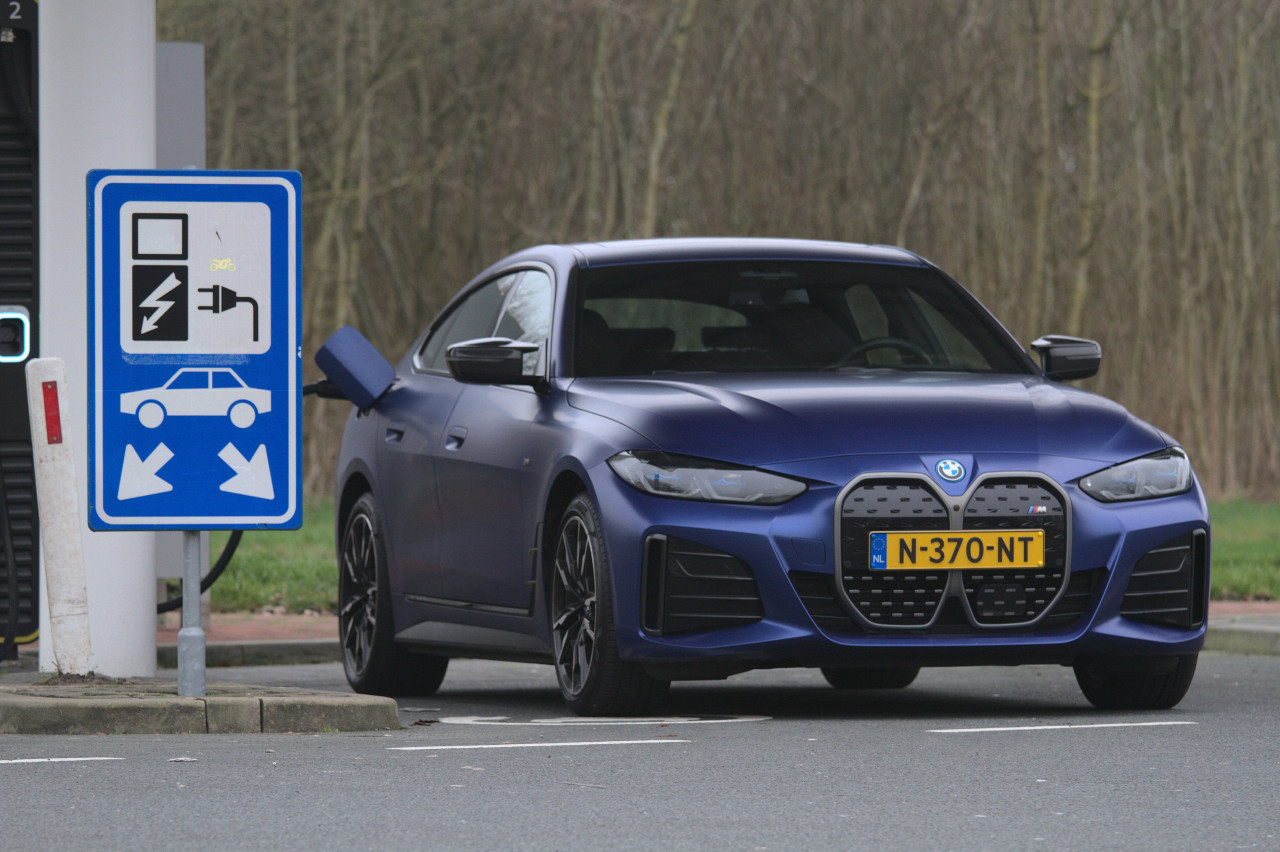 There are now three players in the electric mid-range sedan segment: the Tesla Model 3, the Polestar 2 and the BMW i4. Here's how they compare in terms of specs, range and price:
Tesla Model 3 (287 hp, RWD, 60 kWh, 491 km) – 49,980 euros
Tesla Model 3 Long Range (351 hp, AWD, 82 kWh, 602 km) – 57,980 euros
Tesla Model 3 Performance (462 hp, AWD, 82 kWh, 547 km) – 63,980 euros
Polestar 2 Standard Range Single Motor (224 hp, FWD, 64 kWh, 444 km) – 45,900 euros
Polestar 2 Long Range Single Engine (231 hp, FWD, 78 kWh, 542 km) – 49,900 euros
Polestar 2 Long Range Dual Motor (408 hp, AWD, 78 kWh, 482 km) – 53,900 euros
BMW i4 eDrive40 (340 hp, RWD, 84 kWh, 590 km) – 60,629 euros
BMW i4 M50 (544 hp, AWD, 84 kWh, 520 km) – 73,429 euros
The i4 is therefore a lot more expensive than both the Model 3 and the Polestar 2. You pay for the premium image of BMW, but also for the fact that the electric 4-series is a bit bigger than its competitors. The Polestar is the smallest of the bunch (4.60 meters long), followed by the Tesla (4.69 meters) and the BMW (4.78 meters).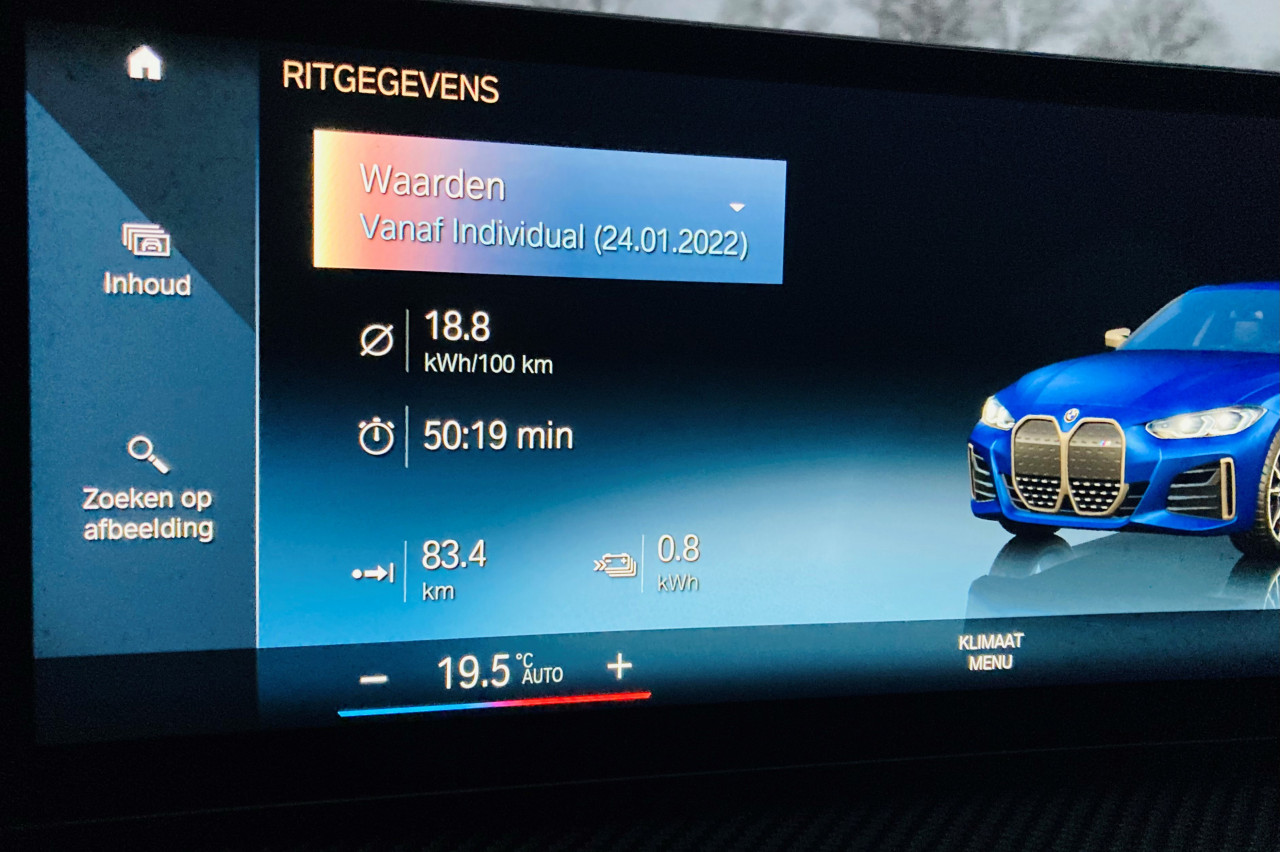 BMW i4: range at 100 km/h
Anyway, we're here to test a range. And we did that with the BMW i4 M50, which in theory should cover 520 kilometers. With the car in Comfort, the air conditioning at 19.5 degrees and the active cruise control at 100 km/h, we completed three test rounds, each almost 85 kilometers long.
The most favorable result was a consumption of 18.8 kWh/100 km. The net capacity of the i4 battery is 80.7 kWh, so we can calculate that the actual range at 100 km/h on average at 429 kilometers lies. In an earlier range test, the Tesla Model 3 Long Range at 100 km/h reached a distance of more than 440 kilometers. The Polestar 2 Long Range Dual Motor reached 395 kilometers.
It is striking that the Tesla is a lot more efficient with its electricity. It only needs 15.8 kWh/100 km to maintain speed. Interesting, because the Model 3 did its test at the same low winter temperatures as the i4. We drove the Polestar in the summer, but that apparently had no positive effect on its consumption. It scored a moderate 19.0 kWh/100 km/h.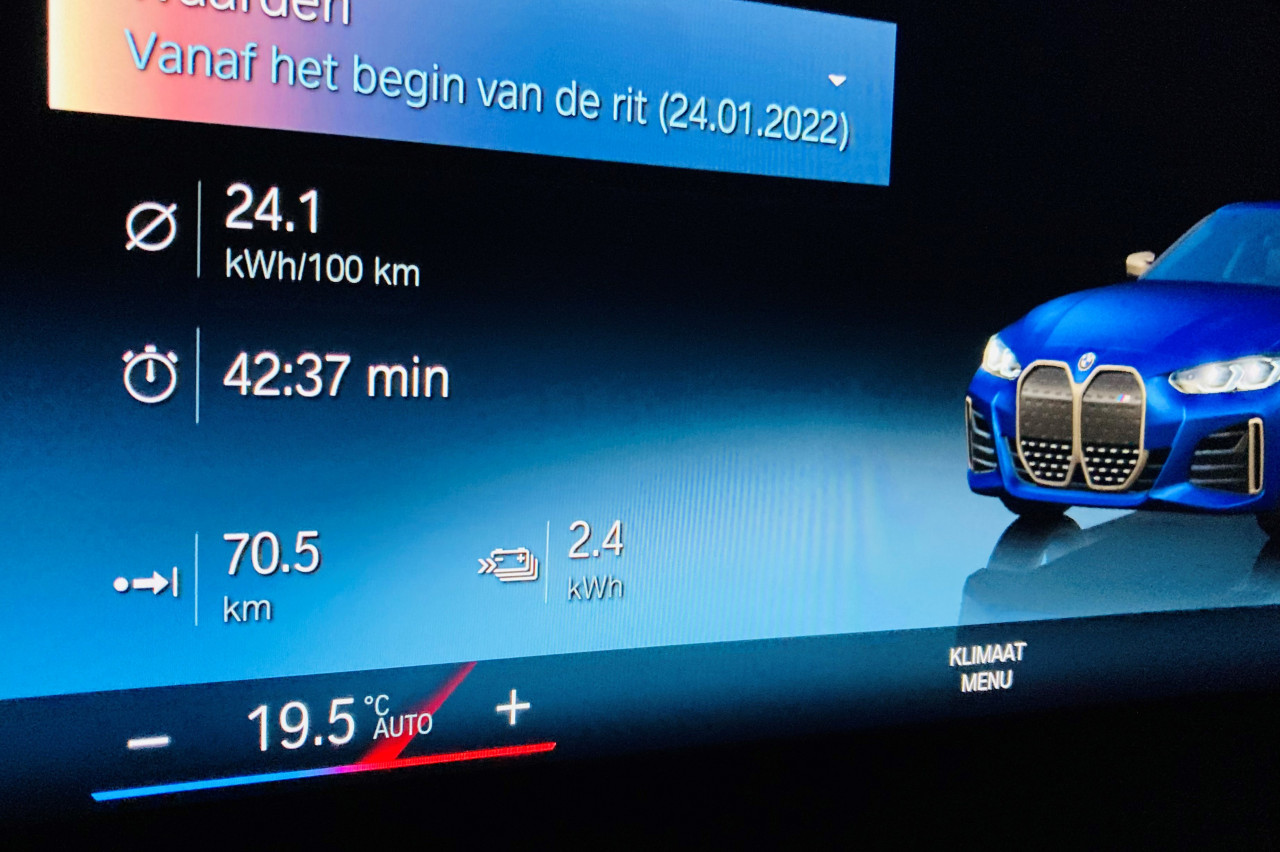 BMW i4: range at 130 km/h
On to 130 km/h and therefore to higher power consumption. The BMW clocks in no less than 24.1 kWh/100 km, which gives it a practical range of 334 kilometers gives. Once again, the Tesla does better (20.6 kWh/100 km) and the Polestar lags behind (25.0 kWh/100 km).
Conclusion
For the BMW i4 you have to dig deeper into your pocket than for the Tesla Model 3 or Polestar 2, but in terms of power consumption and range it is between the two competitors. Also when it comes to charging speed. Its maximum is 200 kW. And with that, it is exactly halfway between the Tesla (250 kW) and the Polestar (150 kW).
As an M50, the i4 is almost a counterpart of the spectacular BMW M3. With 544 hp and 795 Nm, it has enough instant power for a sprint from standstill to 100 km/h in 3.9 seconds. For the widest possible range, however, you should have the i4 eDrive40, which with 340 hp and a 0-100 km/h time of 5.7 seconds will not disappoint anyone.