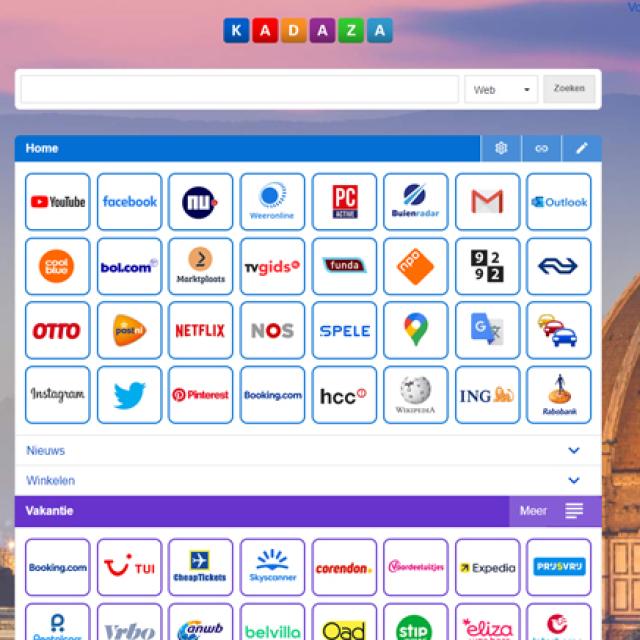 Kadaza is a visual homepage that aims to make the internet as simple and clear as possible. This handy homepage provides quick access to the most popular websites on various topics, such as news, sports and radio, via logos in a colorful block box. In addition, users can post their own favorite websites on the customizable homepage.
The no-nonsense division into colorful theme pages provides a lot of peace and overview. Superfluous elements have been omitted as much as possible. Kadaza is therefore a refreshing tool that always gives you a handy overview of the most visited websites on the internet. You can set Kadaza as the homepage in your browser or add it to your bookmarks.
Curious about the most visited websites in other countries? The Kadaza editors have also clearly mapped the most popular websites in almost 60 other countries.
Set Kadaza as homepage
If you use Google Chrome on your computer, you can easily install the Kadaza extension via the Google Chrome Store.
Do you have an Android smartphone? Then install the Kadaza app in Google Play Store.
On kadaza.nl/instellen contains step-by-step instructions to set Kadaza as the homepage in all major browsers, such as Microsoft Edge, Firefox and Safari.