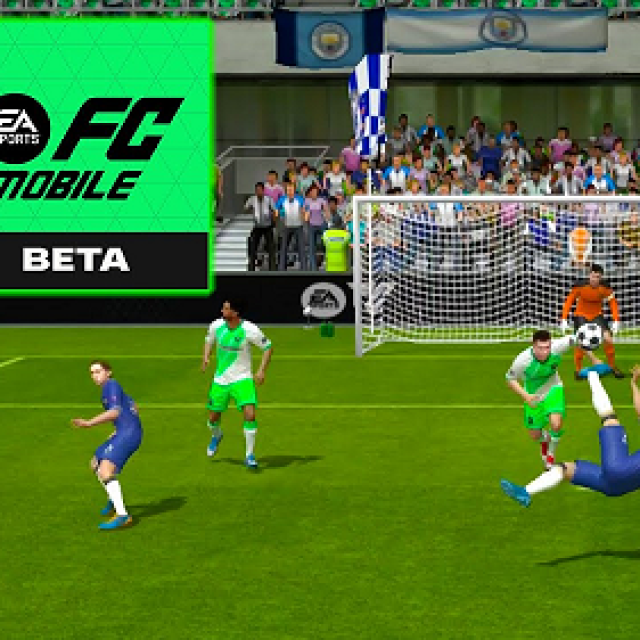 EA FC 24 is the 'successor' to the extremely popular FIFA game that you can play on the Playstation, XBOX and computer and will be released on September 29. However, the mobile version EA FC 24 Mobile will be released earlier and can be played on Android and iOS.
Bram Veldt
EA FC 24 will be the first EA FC game in the series. It used to be called FIFA, but EA no longer has those rights, so they changed the name to EA FC. EA develops and publishes games under various labels, including EA Sports titles FIFA, Madden NFL and F1. Other EA labels produce established franchises such as Battlefield, Need for Speed ​​and The Sims.
EA FC Mobile
As announced in August, Vinicius Jr. being the cover star of EA SPORTS FC Mobile. The game offers a fun football experience on mobile devices with over 15,000 fully licensed players across 650 teams and over 30 competitions including UEFA Champions League, Premier League, LALIGA EA SPORTS, Bundesliga and many more.
Players who download the game before September 26 will gain FC MOBILE Founder status to unlock benefits including in-game player items for EA SPORTS FC MOBILE at launch.
(article continues below the text)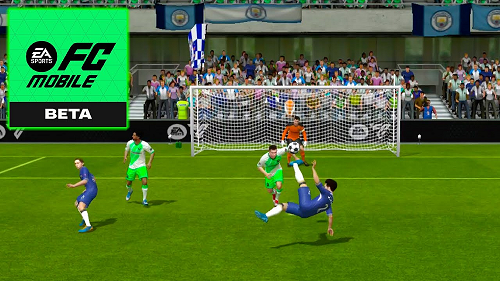 Some gameplay highlights players can expect:
• Impact Controls: Introducing the Power Shot, powerful Hard Tackle and Knock On, coming to mobile for the first time.
• Elite Shooting System: The game's depth and strategy are updated through shooting context, set pieces and an animation refresh on goal net physics.
• True Player Personality: Players will stand out more with greater attribute impact and authentic Star Player Run Styles.
• Dynamic game speed: Gameplay is diversified through updates to tempo and dribbling, with a special balance between dribbling and defense.
• Balancing and bug fixes: Improvements have been made to skill move balancing, cross and header balancing, goalkeeper AI, and the Half End condition.
Sound and Vision
EA FC Mobile is getting a number of new visual and audio updates to create a fun football experience for players on mobile devices. The game gets some visual upgrades to make the game more realistic and give players a better experience. These upgrades include:
• New camera angles: The all-new EA SPORTS camera delivers a more broadcast look and feel, so you can enjoy the stadium atmosphere more.
• New set-piece cameras, including for instant set-pieces, tactical set-pieces and even goal kicks, have been tailor-made for the mobile platform.
• Dynamic HUD: The HUD shown during the match has been revamped to display reactive and customized information and further immerse players in the game. The dynamic HUD now simulates broadcasts from top competitions with much more fidelity.
• Updated stadium graphics: The visual quality of the stadiums has been significantly improved with more detail and realism: from improved field grass, more detailed crowds to dynamic billboards for players.
There have also been a few audio upgrades made to EA FC Mobile. So you have a commentary update, there are more real-time reactions and play-by-play commentary. There are also new stadium updates with team-specific chants to stadium announcers to improved goal net sounds.
Dressing room
The EA SPORTS FC Mobile Locker Room is a new feature to make each player's experience more personal. Players can customize their team and players to their preferred style. Players can then customize the uniform numbers and appearance of star players' uniforms, including the length of their socks, sleeve length and style of shirt tucking.
Price and Availability
EA FC 24 Mobile will be available for free on September 26, 2023 for both iOS and Android. For existing FIFA mobile users, EA SPORTS FC Mobile will be available as a free update, without the need to re-download it to devices.